Hardik Pandya's quick rise brings up parallels with the fascinating career of Irfan Pathan. The explosive start to his career, the days of glory and the tumultuous fade away serves as a cautionary tale on how to handle mercurial all-rounders. Pathan talks to Bharat Sundaresan about the pressure of being the 'next Kapil Dev'.
IT IS a scene straight out of a rancorous reality show. The setting though is the Indian dressing-room sometime in 2006. A senior member has Irfan Pathan by his throat. He demands to know from the captain and coach why it's this youngster from Baroda and not him that's being promoted up to No.3 in ODIs. "Isko kyun? Mujhe bhejo" he shouts while not letting go of the chokehold on a startled Irfan.
Irfan's shock doesn't seem to have worn off nearly a dozen years later when he recalls this episode. It was back when he was on top of the world. It was back when he believed he could do anything. As a batsman, he was averaging in the late 20s across Tests and ODIs. He was holding his own against the likes of Shoaib Akhtar and Brett Lee with the new-ball. As a bowler he had the conviction that he "could hit anyone on the pads" with his prodigious swing. Earlier that year, he'd become the only bowler to snare a Test hat-trick in the first over of the match.
"Sachin (Tendulkar) paji would say I've never seen a swing bowler like you. (VVS) Laxman bhai would say facing you in the nets for me means apne ghutne sambhalna (protecting my knees). I once inadvertently shut the door in Canberra without noticing that Steve Waugh was right behind me. When I then held it open and said 'sorry for the trouble' he replied 'you've troubled me enough on the field, stop troubling me here' and laughed," as Irfan recalls. That's not all. If Imran Khan wasn't insisting Irfan was "wiser" than Wasim Akram at his age, Javed Miandad was retracting statements made to quell Irfan's burgeoning aura.
Within the team, he'd become the go-to man, be it batting or bowling. To the extent that his ever-increasing importance was making some of his established teammates insecure. The hand around his neck that day was just an extreme testament to that.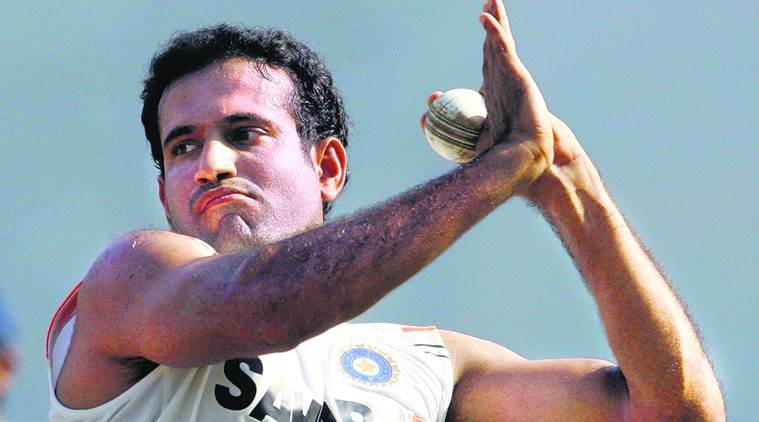 If he was the blue-eyed boy in the dressing-room, outside it he was the ultimate heartthrob. Everyone wanted a piece of Irfan Pathan. The female attention would reach such levels that Irfan admits to feeling concerned about those who suddenly found themselves in his shadow. And then on one occasion, the same teammate who'd held his throat, tried in vain to rudely bring Irfan back to earth.
"Why do you get so much attention? Tuh toh itna badsoorat hai (You are so ugly)," he's learnt to have said before walking away in disgust. Irfan laments now about not having been the best at handling the egos around him back then. To his credit though, he never let the occasional bad blood affect his impact on the field.
Irfan played an instrumental role in India winning the maiden World T20 a year later, and was man of the match in Perth when India recorded a famous Test win. He took five wickets and scored a crucial 46 after being promoted once more to No.3. Yet, within two years from then, he seemed to have lost it all. Then the blinds came down.
***
HARDIK PANDYA must feel like he's on top of the world right now. He's not just the blue-haired boy of Indian cricket, but also relishes great support from both his captain and coach. It's a case of deja vu. A young man from Baroda has burst on to the scene and he is being called the 'next Kapil Dev'. There are other striking similarities too between the two—an elder brother who also plays cricket, modest financial backgrounds and doting parents prepared to make sacrifices.
Pandya is no prodigy though like Irfan. He hasn't come through the ranks having set junior cricket alight. Irfan's breakthrough performance that fast-tracked him into the Indian team were figures of 9/16 in a youth one-day match against Bangladesh. Pandya broke in to the Indian team on the back of a few clubbing blows and a few incisive knocks in the IPL. He had barely played 10 first-class games and two seasons of domestic cricket before donning the India cap. Yet, he somehow seemed destined for greatness, at least in the eyes of those who matter.
He doesn't quite have the achievements yet to justify being the next big thing. And his aura and influence within the team for now is based more on the achievements that the coach and captain think he's capable of. But already he's become a sure starter in every India XI across formats. He's already become the go-to man.
The 93 he scored in 96 balls after walking in at 76/5 has become somewhat of a seminal moment for the enormous belief that the team management have in his all-round abilities. But since that Cape Town Test at the start of the South African tour, he's done little to further justify that belief. He scored 25 runs in 4 innings and hardly was given a bowl in the following two Tests. In the ODI series which India dominated, Pandya averaged 8.66 with the bat, batting in 4 out of 6 matches, and 54 with the ball. His backers though talk about his two wickets, one of them of AB de Villiers, and the run-out he orchestrated during the fifth ODI as the signs of him being an impact player.
It's not just the team management that's bought into the Pandya phenomena though. Pandya was named India A captain early last year for a warm-up match against the Aussies. He'd played 16 first-class matches at that point with modest returns—a batting average in the late 20s and 20-odd wickets.
Numbers aren't always the most perspicacious way to judge an all-round talent. Neither Kapil Dev nor Richard Hadlee had the kind of gargantuan all-round numbers that Jacques Kallis and Garry Sobers did but they're justifiably still counted amongst the greatest all-rounders of all time.
Speaking of numbers, Pandya and Irfan aren't too different, as of now. Pandya is ahead with both bat and ball after 6 Tests, and they're almost on par after 38 ODIs.
***
IT'S around mid-2010 and Irfan is at his half-constructed residence in Baroda. He's got just his pet dog for company. Brother Yusuf is away on India duty. Irfan is struggling to stand, and needs to take the support of a wall. He has a stress fracture in his back. His cricket career has been stalled. His life is in a tailspin. His head is engulfed with grave fears. "Will I ever play cricket again? Will I ever be able to stand straight again?"
The mohalla which at his peak would see queues of people waiting to just say hello to him is now empty. Irfan doesn't mind it. He wants to be by himself. Most of his days are spent under his chaddar at home. At times it gets so bad that he just pulls his blanket over his head and just lies there. It's only when his mother forces him to leave home saying "zindagi badi hai" that he starts venturing out.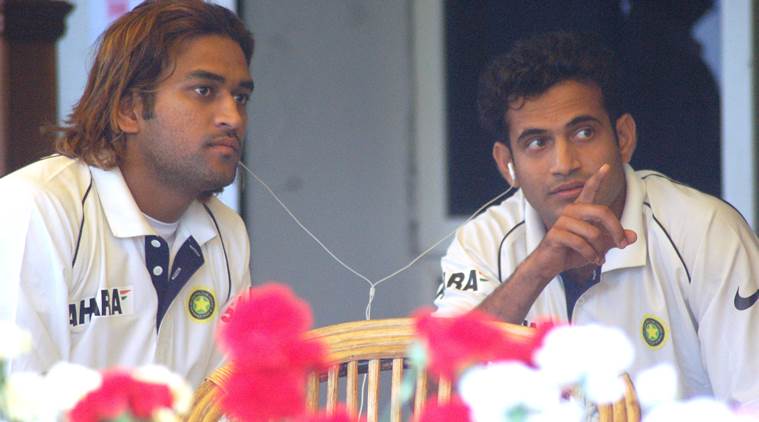 By then, Irfan had lost his aura. He'd lost his swing, or so was the perception. He puts his downturn to a series of serious injuries. He also counts his biggest mistake as being the haste with which he would return from these injuries, with no match practice, and with little recovery time.
He doesn't agree that he lost his swing. He believes it was a case of not getting the new-ball often enough upon his return.
"My greatest impact as a bowler was with the new-ball when I was invariably the guy providing that first breakthrough. I was knocking out say a Sanath Jayasuriya or a Adam Gilchrist in my first spell and therefore affecting the entire dynamics of the match. But you can't be bowling the same full length required for swing as a first-change bowler," he says. Irfan also insists that the perception about him losing his swing was more a reaction to the drop in his wicket-taking stats. He even cites his performances in what could well be his final year of international cricket in 2012—19 wickets at 29.15 in 12 ODIs—to justify his claim.
That was the last hurrah. Even then, though still just 28, he seemed a far cry from the blue-eyed boy that Indian cricket was expected to build their team around less than a decade ago. The blinds had well and truly been drawn.
***
FOR ALL the common threads in their respective stories so far, Irfan points out a critical distinction between him and Pandya. It's to do with when exactly the two of them acquired or were thrust with the all-rounder tag and subsequently had to deal with the pressures that come with it.
"It didn't happen straightaway in my case like it has with Hardik. It was only after some time that the team management and Greg Chappell decided to promote me in the order. By then I had a few years of experience and the chance to mature," says Irfan.
So far, Pandya hasn't really shown any qualms with handling the tag of being the 'it' player of the team. If anything, he seems to thrive in it. The flip side of being in the spotlight though is that failures often get highlighted as much as successes if not more. The numbers will catch up with him. The biggest challenge then will come when he experiences the inevitable slide. How will he cope?
Some close to Pandya aren't quite sure he can handle it. Only time will tell. The only reference point into how Pandya might deal with a setback is an incident during the 2016 IPL on the eve of Mumbai Indians' match against RCB. It was incidentally the season where he'd been bumped up at No.3 and failed. And there he sat at the Wankhede sobbing, or so it looked like. After a lot of cajoling from teammates it finally took then coach Ricky Ponting to cheer him up by taking the youngster for a lengthy private net session. When asked last year about the incident, Pandya refused to divulge much.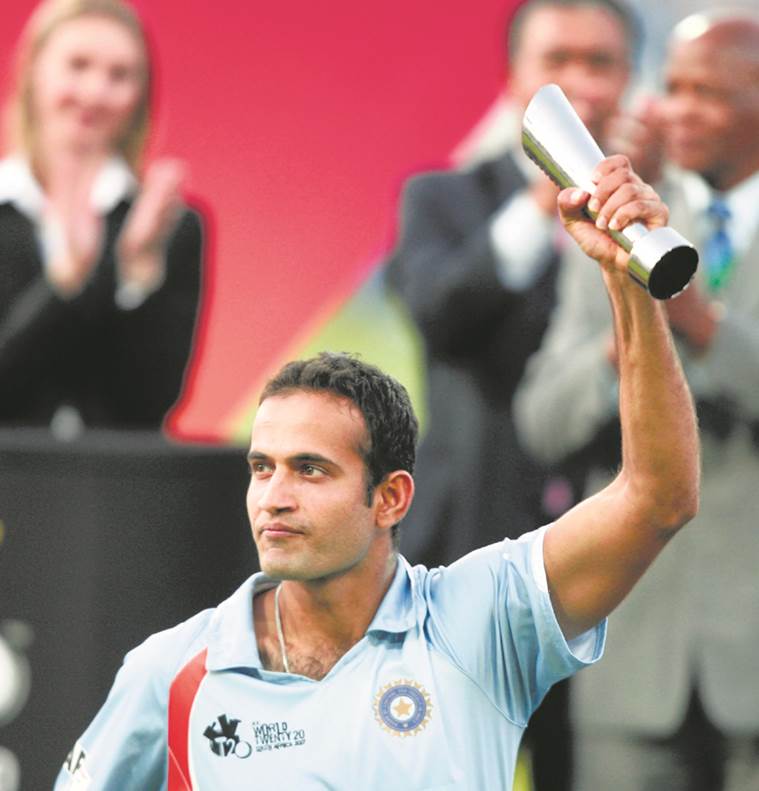 "I was just down and frustrated. I was refreshed by that. I was done with everything. I'd had enough. I was like let's not care about anything. Just play the game, enjoy and stop thinking about what people expect from you," is what he'd told The Indian Express.
In Irfan's opinion, Pandya is more a batting all-rounder at the moment "who needs to work a lot on his bowling". He, however, dismisses talk of attaching the "next Kapil Dev" tag to Pandya, just like he was once. He also slips in a little tip to his statemate by revealing the way in which he would deal with the hype that comes with the hoopla.
"Kapil Dev is Kapil Dev. There cannot be one like him again. I used to always say that I was a bowler who can bat. That was my way to handle the pressure. But whenever I went out to bat, I thought like a batsman," he says.
Not allowing confidence to turn into cockiness is another word of caution he has for his successor. Sticking to his humble roots and not shifting his base from Baroda is the way Irfan feels he's kept his feet on the ground. "You feel good about yourself and confident. You feel like you are doing something special. The attention is nice. There's no point being shy about it. I could have easily stayed in Mumbai and enjoyed that image I had then even more. But it's important to keep it real," he says.
Neither Irfan or Pandya started out as genuine allrounders. Pandya hardly bowled much in his U-23 days. In fact, in his teens he was a batsman who could bowl part-time spin. It was a fortuitous absence of a fast bowler that amped up his ambitions, as Kiran More, his mentor, reveals. "One day, we were short of a fast bowler in our club team, and Pandya bowled pace and got wickets. Us din sey, he wanted to be Dale Steyn."
When you are an adhoc allrounder, not all captains and coaches would look at you in the same way. As it happened with Irfan during his many comebacks. In the here and now, though, Pandya doesn't have to fret about it as he has unflinching support of Virat Kohli and Ravi Shastri. As Irfan puts it: "As long as your captain and coach is supporting you even in your bad times, he'll be fine."
Irfan should know. For once upon a time there was another allrounder from Baroda…