On the eve of Kings XI Punjab's crucial match against Rising Pune Supergiant in Pune, the men in red are leaving no stone unturned to ensure a victory and subsequently have shot at qualifying for the playoffs. At the end of a lengthy net session pacer, Ishant Sharma spoke to the indianexpress.com and stated the importance of the upcoming tie against RPS and most importantly revealed why he doesn't want to be known as a Test match specialist.
While Ishant's record has been comparatively better in the longer format of the game, the 28-year-old lanky pacer isn't happy with the tag of being a specialist in Test cricket.
"Yes, I know that I haven't done well in T20's but that doesn't mean I want to play only Test cricket. In my earlier interviews, I had meant to say it is one of my strengths but it was interpreted in another way. I don't want to be branded as a Test specialist. If you see my ODI record it's not a bad record. So it's nothing like I only wish to play T20's or ODI or Test."
"But this is the bad thing of in our country – If you have one bad series or if you have not performed well in 2-4 games, then you are branded as a bowler suitable only for one format. But I think it all depends on how you feel about yourself rather than what others think about you. I always keep believing in myself and that is important for me. It doesn't bother me with what assumptions are being made. If you do well then people will praise you and if you don't you have to face criticism. That is the part and parcel of a being professional sportsman."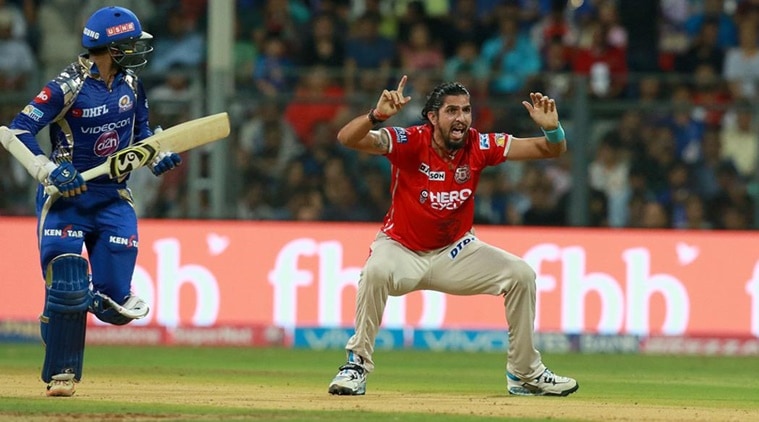 As far as his bowling is concerned Ishant said that he prefers to keep things simple and back his strengths. "The most important thing is to keep focus and execute the plans that you have made against the batsman," he added. As far as variations are concerned Ishant revealed that sometimes along with Mohit Sharma he keeps talking about it. "But in this format, you don't have much time to develop those skills as everything happens so fast. So it is difficult to develop skills quickly. However, we have been trying to add new things in every game."
Commenting on his role as a senior pacer in the squad he said," I don't see too much into it. But there is a responsibility with the experience that I have. On the field, we (bowlers) keep reminding each other of the plans that we have made against the batsman and try to execute them."
Meanwhile, when asked as to what galvanised KXIP to change their fortunes and bring about a brilliant run of form, he said,"The big reason behind our success is that we played as a team. We are not dependent on any particular player and did well in the crunch moments of the match which brought about positive results."  "I just hope we repeat the same against RPS", he concluded.