Kohli's team has hardly got a break since they travelled to the West Indies last year. And the numbers — in terms of time spent on the cricket field and on flights— is as staggering as what lies ahead before the end of this year. BHARAT SUNDARESAN does the maths.
89514.5 km
That's the flying distance Kohli (who's played in 42 of India's 43 matches over the past one year having missed only the 4th Test against Australia in Dharamsala) has covered since leaving for the Caribbean last year. That means he could technically, in terms of distance covered, have circumnavigated the entire globe twice over (it takes around 40,003 km to do so). Kohli has flown a quarter of the distance it takes to reach the moon (3,84,000 km). There are the bus rides between London and Birmingham that must be accounted for too, not to forget the flights back home from Colombo and the ones he'll take over the next three months.
FIGURE THIS
Two years ago, Omid, the last of the western Siberian Cranes, successfully migrated to Iran from India for the seventh consecutive year taking its life-long tally to 78,000 km. On an average siberian cranes fly around 10,000 km in a year.
Ferdinand Magellan the first man to successfully complete a voyage around the world, traveled 69,800 km by sea, and it took him three years.
23 international matches in home season
India will commence their most hectic home season on September 17 less than six months after they finished what was billed as their biggest home season. They'll play 23 internationals —3 Tests, 11 ODIs and 9 T20s — against Australia, New Zealand and Sri Lanka. But Virat Kohli & Co can be forgiven for wondering if there even is something called a "season" anymore, considering they've barely stopped playing since they left for the Caribbean more than a year ago.
42 – Number of international matches at this point that India have played since July 21, 2016, which includes 18 Tests, 18 ODIs and 4 T20s. They still have one Test, five ODIs and a T20 to go on their Sri Lankan tour before they kick-off yet another "grand" home season.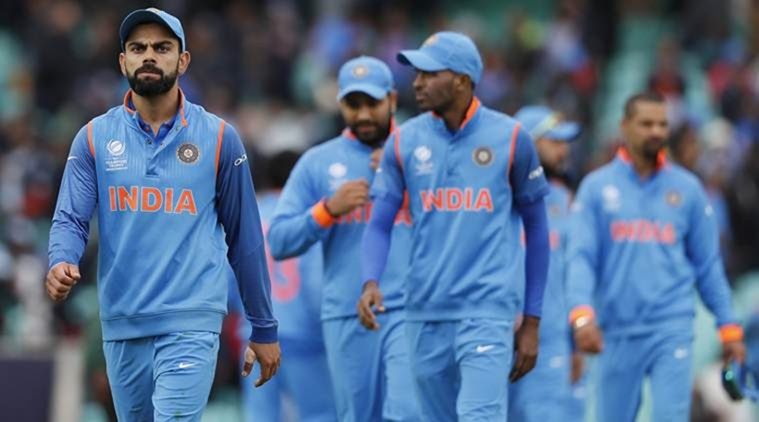 165 – That's approximately the total number of days out of 522 between July 21, 2016 and December 24, 2017 (when the home season ends) that the Indian team would have been on the cricket field. That basically means they're playing a game of cricket every third day.
48 – Sri Lanka have incidentally played the most number of matches—stretching across all three formats—but India have by far played the most number of Tests and will by December have played 23 Tests, 34 ODIs and 14 T20s, all within 17 months.
20 – The longest break India have had between series was the 20-day gap between the end of their fifth Test against England and when they returned for the one-day leg post the Christmas break. Otherwise, the average turnover period has been just under a week.
A look at india's never-ending cricket season
They had two weeks between returning from the USA and taking on New Zealand in the first Test at Kanpur. In 10 days, they faced England in the first Test at Rajkot.
They got 20 days off—the longest break during the year-and-a-half period—before the English returned for three ODIs and three T20s. A week later they were playing Bangladesh in a solitary Test at Hyderabad.
– In two weeks, it was Australia in the first of four Tests in Pune.
– Within a week of the fourth Test finishing, IPL 10 got underway.
– Four days after the final, India were in England for the Champions Trophy.
– Two days after losing the final to Pakistan they were on a flight to Port of Spain, Trinidad for a three-week Caribbean tour.
– Within 10 days of returning from the West Indies, India left for Colombo from Mumbai.
They'll get only 10 days upon returning from Sri Lanka following a 47-day tour to face Australia in the first ODI in Chennai. That will kick-off a three-month period where they play 23 internationals against three visiting teams followed by a tour to South Africa.