THE LAST few days have seen all talk in Indian cricket happening about Anil Kumble's resignation from the post of Indian team coach and the appointment of former cricketer Ravi Shastri being appointed the new coach by BCCI's Cricket Advisory Committee. With Shastri being named the Indian coach till the 2019 World Cup, it has marked the return of the former cricketer, who had earlier worked as Team Director for the Indian team from 2014 to 2016. Former Test cricketer Chetan Sharma hailed Shastri's appointment as good for both the Indian team and Indian cricket.
"I have been saying this for a long time that Ravi Shastri should be made coach. Our captain was comfortable with Ravi and the team members also. We have to see that here we do not need a coach at this level. We need a person who can man manage well and the person who has handled it well and the team was happy with him is suitable for the team. If there was some other coach, then again, there would have been a problem like it happened in Anil Kumble's case. With the World Cup in 2019, whatever the team wants is okay," said Sharma, who played 23 Test matches and 65 ODIs for India.
Sharma added that CAC had to follow the procedure in selecting the new coach. "Sometimes one has to follow the procedure. There are some things which should not come out of the dressing room. The COA followed the procedure and they knew the team's choice. Reconfirming the option is not bad and if the captain needs Ravi Shastri, there is no harm in it. It is not easy to manage for captain and coach. Whatever happened, it might have solved in a different way. Nobody can surpass Anil Kumble in terms of his achievement as cricketer."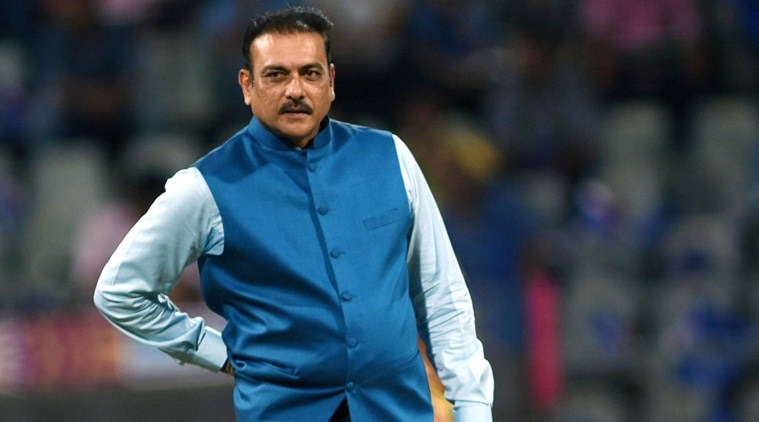 Along with Shastri, former Indian pacer Zaheer Khan was appointed the bowling coach and Rahul Dravid batting consultant for overseas tours.
On Wednesday, the Committee of Administrators (COA) also recommended former Indian captain and Sharma's former team-mate Kapil Dev's name as part of the four-member steering committee, which would help in forming the players' association.
"Rahul Dravid and Zaheer Khan is a brilliant combination for the India team. Being a left-arm bowler, Zaheer can mentor the Indian pacers. And, nobody knows how to bat in away conditions better than Rahul Dravid. Regarding Kapil Dev, players like him are legends of the game. And, we have to take whatever support we can take from players like him," said Sharma.
Haryana youngsters like Yuzvendra Chahal, Jayant Yadav and Mohit Sharma have impressed in tournaments like IPL and Sharma believes that more Haryana players can dominate the national scene.