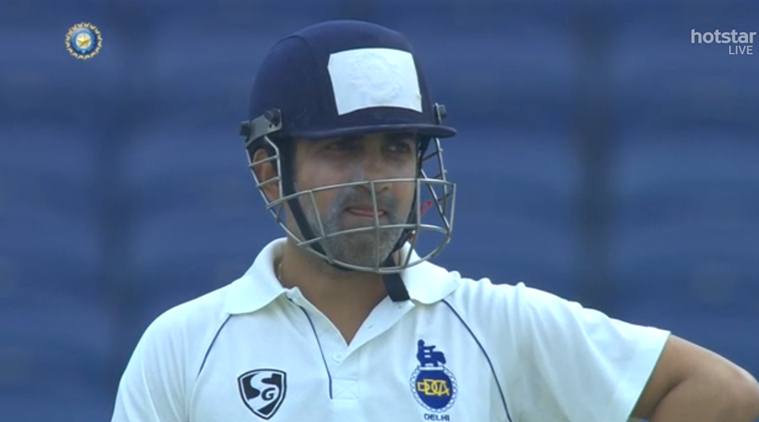 Gautam Gambhir minced no words in expressing his anger at Shahid Afridi's tweet.
Hours after former Pakistan cricketer Shahid Afridi called on the United Nations to take 'action against India for people's plight in Kashmir', Gautam Gambhir strongly hit back at him, saying 'Afridi is only looking for UN which in his retarded dictionary means "UNDER NINTEEN" his age bracket'.
Reacting to Monday's anti-terror operation in Kashmir where 13 militants were killed, Afridi tweeted, "Appalling and worrisome situation ongoing in the Indian Occupied Kashmir. Innocents being shot down by oppressive regime to clamp voice of self determination & independence. Wonder where is the @UN & other int bodies & why aren't they making efforts to stop this bloodshed?". Incidentally, in the past, Afridi had spoken about people from Kashmir while captaining Pakistan in World T20.
Gambhir lashed out at Afridi for his comments when asked about the tweet. The new Delhi Daredevils captain said, "Media called me for reaction on @SAfridiOfficial tweet on OUR Kashmir & @UN. What's there to say? Afridi is only looking for @UN which in his retarded dictionary means "UNDER NINTEEN" his age bracket. Media can relax, @SAfridiOfficial is celebrating a dismissal off a no- ball!!!".
On Sunday, security security forces had gunned down 13 militants, including those responsible for the brutal killing of Lieutenant Ummer Fayaz, in three counter-insurgency operations across the state. It also claimed the lives of three army jawans and four civilians in Anantnag and Shopian districts. Of the 13 millitants, 11 had been identified by the officials as locals.
This is not the first time that Afridi has commented on Kashmir. While captaining Pakistan in World T20 in 2016, he had said "many people here are from Kashmir" prior to a contest in Mohali.
For all the latest Sports News, download Indian Express App