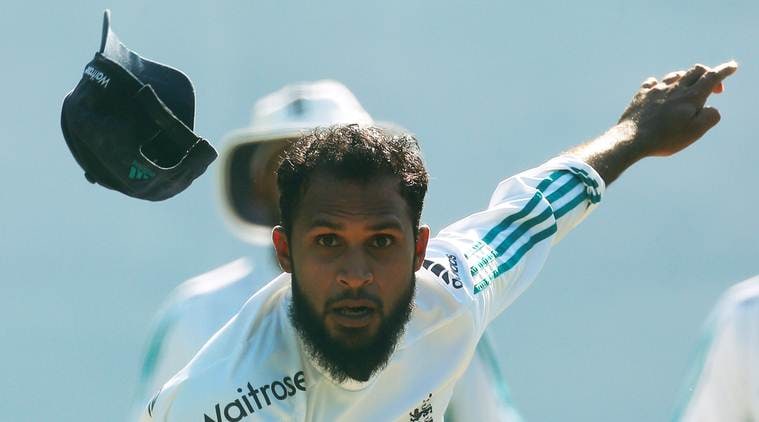 Adil Rashid has 490 wickets to his name in 166 domestic first-class matches. (Source: Reuters)
Adil Rashid has put his first-class career on hold for a year and signed a limited overs-only contract with Yorkshire for the 2018 England domestic season. Rashid has been a steady presence in the England ODI and T20I sides but Test caps have come at a premium for the leg-spinner. "At this moment in time in my career, I just feel that white-ball cricket is where I am best, enjoying it most and where I feel I can develop and offer a lot more," he is quoted as saying by ESPNCricinfo.
"It's for this season coming and to see how it goes. It's not me saying I'm finished from red ball, it's just me saying that this summer I'm going to concentrate on white ball cricket and see where that takes me," he said. The 29-year-old made his international debut in the 2009 T20I World Cup against the Netherlands and his Test debut came only six years later against Pakistan in the UAE. Since then, Rashid has collected 10 Test caps and claimed 38 wickets at an average of 42.78. In the County circuit, though, Rashid has 490 wickets to his name in 166 matches.
Rashid's decision came as a surprise to a number of individuals from the cricketing fraternity. Former captain Michael Vaughan said in a tweet that he was perplexed as Rashid neither has an IPL contract and no other T20 leagues available in the summer. "This year he will lose 70k from his Yorkshire Contract …. how is that maximising your earning potential !!!!!!!!!!!! He could have played this summer and if he didn't get a Test call up then call it a day ….. whoever is advising him is very daft !!!" said Michael Vaughan. Mike Atherton, on the other hand, reiterated his suggestion to have one squad playing all three formats of the game so as to "save Test cricket."
For all the latest Sports News, download Indian Express App