Pakistan vs Sri Lanka highlights: After several hours of wait, the clash between Pakistan and Sri Lanka in Bristol on Friday was called off due to poor weather conditions. Both the teams will get a point each. After this, Sri Lanka and Pakistan have moved to the third and fourth position respectively on the points table.
While Sri Lanka will lock horns with Bangladesh in their next fixture on Tuesday, Pakistan will take on heavyweight Australia on Wednesday.
Live Blog
Pakistan vs Sri Lanka highlights:
Match abandoned
With not even a single delivery bowled the match between Pakistan and Sri Lanka has been called off and both the teams will get a point each. After this, Sri Lanka and Pakistan move to third and fourth positions respectively on the points table.
Disappointing news from Bristol. #PAKvSL has been abandoned – both sides have been awarded a point. #WeHaveWeWill #LionsRoar #CWC19 pic.twitter.com/VyZlS6RVGx

— Cricket World Cup (@cricketworldcup) 7 June 2019
Second inspection completed
Umpires Ian Gould and Nigel Llong have headed back after completing their second inspection. We will soon hear about the development from them, till then cricket fans at home keep your fingers crossed.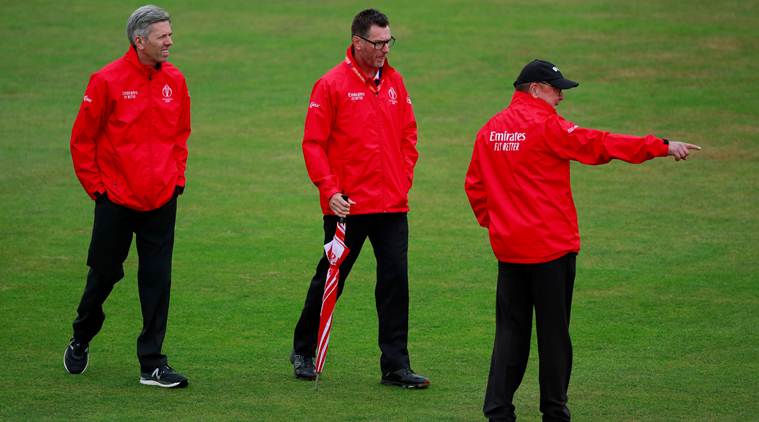 The sun finally appears for the first time in the day
Pakistan are eager to play it seems as Sarfaraz Ahmed and his men are out along with his team as the sun finally appears for the first time in the day. Meanwhile, the umpires are also inspecting the playing conditions.
WATCH: You won't see many better catches than this
The rain has surely played a spoilsport today. But yesterday during Australia's clash against West Indies, Sheldon Cottrell stunned the spectators both at home and venue with his exceptional fielding display. Just in case if you missed it, watch it here:
You won't see many better catches than this.

Sheldon Cottrell's stunning grab by the boundary against Australia is yesterday's @Nissan Play of the Day winner!#MenInMaroon #CWC19 pic.twitter.com/jiTnZhS3Ra

— ICC (@ICC) 7 June 2019
Match update
So far we are done with the first inspection and the umpires have returned. There will be a second inspection shortly.
So far it has been a sad day for Shoaib Akhtar
A gloomy afternoon for the Pakistan pace machine. Can the weather gods turn his gloom into bloom
Gloomy, rainy day at Bristol.
No signs of any cricket as of now.
Thats sad. #PAKvSL #CWC19

— Shoaib Akhtar (@shoaib100mph) 7 June 2019
Umpires are out for inspection
The showers have stopped and the match officials are out in the park to inspect the playing conditions.
Good news
Good news coming from Bristol as the first cover has been removed. The umpires are expected to examine the playing conditions shortly.
WATCH: Wasim Akram, Graeme Smith stretch their arms in the commentary box
While the actual action is temporarily interrupted due to poor weather conditions outside, watch the former cricketers get involved in a friendly contest of their own.
Still pretty hard to get one past @GraemeSmith49!

The rain delay has allowed our commentators to stretch their legs and have their own little game 😀 😀 😀 pic.twitter.com/Oa7aLqLTGB

— Cricket World Cup (@cricketworldcup) 7 June 2019
Slight drizzle haunt PAK vs SL match
It is still drizzling at the County Ground in Bristol, with the weather playing a spoilsport, can we expect a contest on the cards?
Weather Update
As per latest report, it has finally stopped pouring in Bristol
What happened in Sri Lanka's previous fixture
Sri Lanka beat Afghanistan by 34 runs at Sophia Gardens in Cardiff on Tuesday in a match that had been reduced to 41-overs per side because of a rain interruption. With this, Sri Lanka have bounced back from their 10-wicket loss to New Zealand to register their first points of the competition. [READ MORE]
What happened in Pakistan's previous fixture
Pakistan stunned tournament favourites England after beating them by 14 runs in a nail-biting thriller in Trent Bridge on Monday to register their first win in the ICC World Cup 2019. [READ MORE]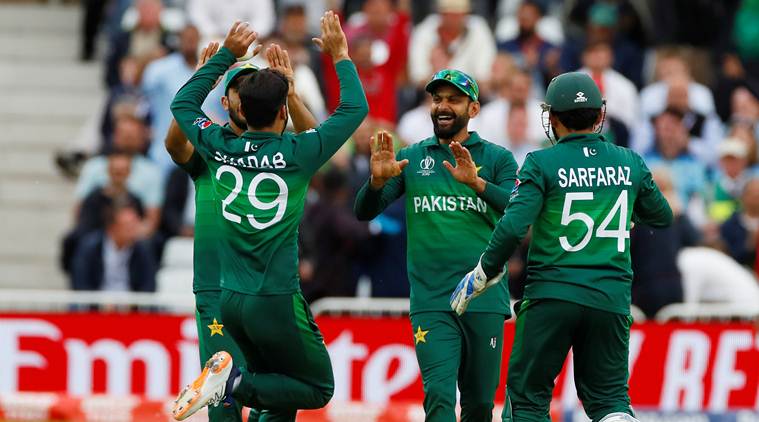 Match updates
Due to the current weather conditions, the game is likely to be played in a 20-over format. However, the match officials will have a final say on it.
Weather update
As per reports, it is still pouring heavily in Bristol.
Dimuth Karunaratne backs Sri Lanka batting to find form against Pakistan
Sri Lanka cannot afford another sloppy batting display if they are to beat a resurgent Pakistan and record a first World Cup win over their subcontinent rivals on Friday, captain Dimuth Karunaratne said. In a topsy-turvy affair on Tuesday, Sri Lanka claimed a narrow win over outsiders Afghanistan in Cardiff after the 1996 World Cup winners were bowled out for a modest 201. It was the second consecutive match in which Sri Lanka's batting failed to deliver, having been bundled out for 136 in a 10-wicket defeat against New Zealand on Saturday. [READ MORE]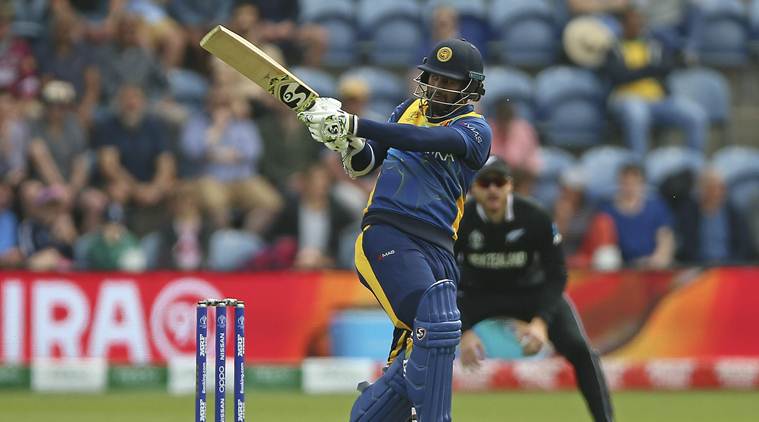 When Inzamam ul Haq gave wings to Wahab Riaz's dream sequence
Wahab Riaz, Pakistan's hero from the last game against England, has a filmy World Cup 2019 back story. The man whose blazing three wickets at Nottingham the other day silenced, at least for now, that migraine-inducing 'Cup is coming home' chants at venues, wasn't part of Pakistan's provisional World Cup squad that was announced last month. After the snub, Wahab was shattered, his family stressed. But no one gave up. Wahab's father, who died in 2017, had kept telling his wife that their son was sure to play the Cup. Wahab, meanwhile, had been around long enough to know there was always a window of opportunity, and also a back-door entry possible, when it came to World Cup squads. [READ MORE]
Rain continues to come down
As per latest reports, there has been no sign of a break in the weather at Bristol.
What happened at CWC19 yesterday?
Mitchell Starc came up with a sensational bowling spell and Nathan Coulter-Nile produced a fiery show with the willow as Australia beat West Indies in their World Cup match on Thursday.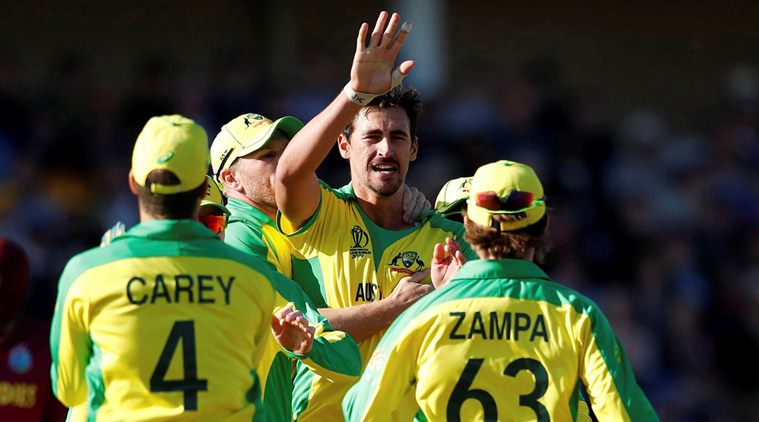 PAK vs SL Live
Hello and welcome to our live coverage of Pakistan's third World Cup clash with Sri Lanka in Bristol on Friday. It has just come in that it is raining in Bristol. Are we staring at a bad day for cricket fans? Stay tuned for live score and updates