A day after being disqualified by the Supreme Court from the Prime Minister post, Nawaz Sharif will be holding a meeting to pick his successor. The court on Friday disqualified Sharif and also ruled that graft cases be filed against the beleaguered leader and his children over the Panama Papers scandal. Senior Pakistan Muslim League leader and former railway minister Khawaja Saad Rafique while speaking to media said the party will be holding a meeting on Saturday to discuss on candidates appropriate for the post of prime minister, party's new president and members of the Cabinet. He was quoted by PTI as saying: "Different options were discussed in a similar meeting yesterday but no decision was taken."
Meanwhile, the party sources have claimed that Sharif after being ousted on Friday proposed his younger brother Shehbaz for the role of the prime minister.
Read: Panama Papers: Nawaz Sharif's children's offshore firms own 6 homes in London
However, Shehbaz immediately cannot replace Sharif, as he is not a member of the Parliament. In order to be the next Prime Minister, he first will have to get elected. Thus, an interim prime minister candidate will be chosen who will resign once Shehbaz is eligible for the post.
However, after making Shehbaz the next prime minister of the country, might lead to a political crisis, which PML-N cannot afford ahead of next year elections. Thus speculations of a permanent prime minister being elected among the senior party leaders for the remaining tenure of the government are on the rise.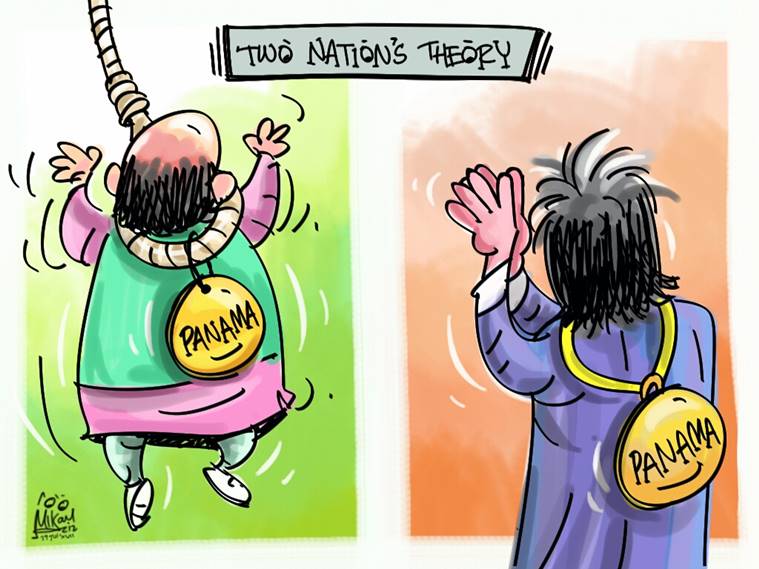 Read: Brother of ousted Pakistani PM Nawaz Sharif seen as successor
The term of the current government will end in the first week of June, 2018.
📣 The Indian Express is now on Telegram. Click here to join our channel (@indianexpress) and stay updated with the latest headlines
For all the latest Pakistan News, download Indian Express App.