Written by
Nandini Rathi
| New Delhi |
Updated: March 15, 2017 11:23:15 pm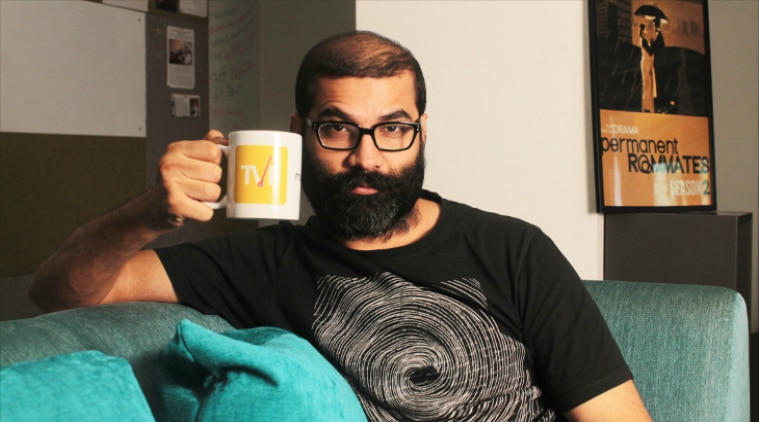 A Medium post titled "The Indian Uber – That is TVF" late night on March 12 by a pseudonym Indian Fowler accused The Viral Fever Founder-CEO Arunabh Kumar of sexual harassment at workplace on multiple occasions. She claimed to have a working stint at the TVF as a fresh graduate out of Delhi University. TVF issued a response to the post soon after in a steadfast defense of Kumar and the company culture, while also categorically denying the existence of any employee fitting the description of the post writer. What especially caught the eye of social media was the human-chain like, defensive and threatening stance taken by the core team from the get-go, without mentioning even the chance of an investigation:
"…We take a lot of pride in our team and in making TVF a safe workplace that is equally comfortable for women and men. We will leave no stone unturned to find the author of the article and bring them to severe justice for making such false allegations (sic)…"
More women came forward on March 13 in support of the anonymous post writer, echoing her experience, including an ex-employee called Aayushi Aggarwal in the comments section of the Medium post and actor- director Reema Sengupta via an independent Facebook post, who shared their own experiences of feeling harassed. Filmmaker Apurva Asrani tweeted that he knew somebody who underwent a similar bad experience at TVF. Other women told the Quint that they faced inappropriate overtures and harassment by Kumar outside of meetings and workplace. As a result, TVF core team member Nidhi Bisht came forward on March 14 with a statement encouraging women to formally lodge their complaints, promising the existence and an investigation by a Prevention of Sexual Harassment at the Workplace committee. [According to a March 15 Mid-Day report, there are current 6 verified complaints and the number of unverified ones has crossed 50.]
Following that, Arunabh Kumar too spoke up yesterday.
Sengupta had written in her Facebook post that while she'd been working with TVF on a project, Kumar had behaved inappropriately with her. "In the middle of the shoot, he touches my shoulder tattoo and tells me he finds it sexy," she wrote. In an interview with the Mumbai Mirror, Kumar responded to that with, "The kind of insinuations the FB post makes are untrue. I am a heterosexual, single man and when I find a woman sexy, I tell her she's sexy. I compliment women. Is that wrong? Having said that, I am very particular about my behaviour – I will approach a woman, but never force myself."
Kumar's comments actually ring as loopholed and tone-deaf. A lot falls in the domain of sexual harassment at the workplace, from verbal comments to touching that is uncalled for, before the dreadful extreme of someone actually forcing themselves upon another (which would be sexual assault). His comments do not offer an understanding of the fact that complimenting a co-worker for their sex appeal at the workplace, without already sharing a non-threatening rapport with them, is inappropriate conduct and liable to make that person (especially if they are a subordinate employee) extremely uncomfortable. From a purely associative point of view, a callous conflation of compliments with harassment allegations does not inspire trust in his understanding of sexual harassment at the workplace. On top of that, trumpeting heterosexuality and bachelorhood as a stereotypical explanation of being himself reeked of cis-male arrogance and defensiveness. As many media and social media commentators pointed out, these comments of Kumar served to enervate Bisht's expressed commitment to sincerely and impartially investigate any harassment complaints.
The disappointment expressed on Twitter is not a new one: it is when startup and new media environment – which TVF is the iconic of with all its young-and-progressive-vibes in the shows they create – have not proven to be more sensitive on ground in handling and responding to harassment concerns. TVF writer Amit Golani's tweet reads ironic in this regard as he implies that a creator of feminist content like TVF could not have sexual harassment issues at work:
For a company that specially champions and has a woman centric channel @Girliyapa it's disheartening to see people question our culture

— Amit Golani (@GolOpinions) March 13, 2017
Allegations alone don't mean prove anything and speculations in that direction would betray a bias against TVF. As Deepanjana Pal rightly wrote on Newslaundry: "On informal and personal platforms, people may point to Kumar's behaviour, label him an incorrigible flirt and say this suggests he would be equally 'hands-on' in professional spaces. However, for a journalist to do the same [without proof would be to indulge in] speculation." Anonymous accounts too are not uncontroversial. Yet, in an industry rife with misuse of power and harassment stories and adept at covering it up, denials of even such a possibility without investigation understandably irked a lot of people who expected The Viral Fever to embody progressive values which are a selling point of much of their content in handling claims made by multiple individuals. As two Twitter users said:
One last thing from my end on sexual harassment, impact > intent. If someone accuses you, you may want to relook at your actions.

— Rashi (@mizarcle) March 13, 2017
Now step up and show you mean business. Investigate it with impartiality. Demonstrate your sensitivity. Visibly change the way you work.

— udnan (@nandu) March 13, 2017
Apologise and make a stellar example of your company. Baseline: We're not going to trust you if you have done nothing to inspire trust.

— udnan (@nandu) March 13, 2017
Sensitivity and grace right now would make a positive difference to all.
For all the latest Opinion News, download Indian Express App
More From Nandini Rathi