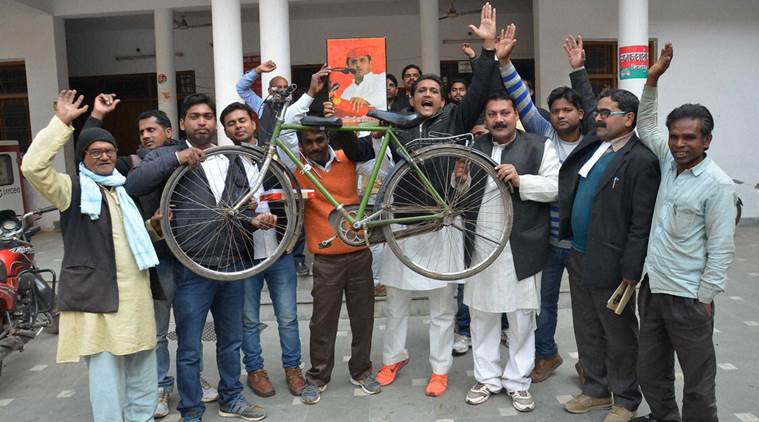 One of the pledges in Samajwadi Party's "Programme for Women Empowerment", in its manifesto for the Uttar Pradesh Assembly Elections, can be a bit disturbing for some (http://bit.ly/2lqFYi9).
"Person marrying Orphans, disabled and widows will be given Rs. 2 lakh and free house," it says.
In the spirit of advocating inclusiveness, the party seems to be trying to appeal to women. It has charted out a blueprint of how it would address the concerns or help married women with freebies like cooking stoves and gas cylinders, gift school-going girls bicycles, and build women hostels for working women in cities. However, for women who exist at the periphery of society – i.e. those who are either physically disabled or socially "disabled" – it seems to have decided that throwing in a grant would encourage men to marry them.
At first look however, it seems as though the beneficiaries of this grant aren't women, but men. Moreover, it appears as though marriage is another word for an immediate "fix" – one that would instantly uplift these "downtrodden" women and instantly catapult them into social acceptance.
Concerning this particular objective of the manifesto, a few problematic things emerge: First, it underlines and reiterates the orthodox idea that in order to survive, women need to be dependent on men. Ironically enough, it destabilises the party's intent of "empowering" women. Two, there is no guarantee that the men who marry the disabled/orphaned/widowed women will honour the marriage, let alone take care of their wives. In fact, India's history is fraught with incidents where men have married women solely for the possession of wealth and have then abandoned them. Three, the archaic tradition of dowry was founded on the social, collective belief that women were liabilities who needed to be "taken care of". Women's families therefore awarded men a dowry (financial assistance) for taking care of their wives. Giving a Rs 2 lakh grant along with a house too, in a way, carries the characteristics of a dowry – or perhaps, a bribe. It's an incentive for men to marry women primarily for monetary reasons. And that's a cause for concern.
Of course, this is not the first time political parties have proposed grants of this nature, the recipient of whom have been men. In 2013, Sikkim's Chief Minister Pawan Chamling declared that a grant of Rs. 2 lakh would be given to men who would marry physically disabled women. While giving a speech at an event organised by the National Trust of India and the Spastic Society of Sikkim, Chamling had said, "The physically challenged persons have an equal right to live a dignified life like other normal people" –as though women who were physically challenged could only live a 'normal' life if they were married."
In 2010, Maharashtra's state government launched a scheme that would award Rs 50,000 to men who married women who exhibited "40% or above disability", under the pretext (or delusion) that this step would encourage a great integration of disabled women into society.
If any Indian political party's intent is women's "empowerment", it should understand the meaning of the word, and focus on advocating financial independence for women. It should invest the grant money in establishing skill development training centers, where women can be trained and equipped with skills, which can help them get a job. This way, these women would become self-sufficient and economically independent, and will not have to rely on men in order to survive or earn a livelihood. But that should be a party's priority, not an afterthought.