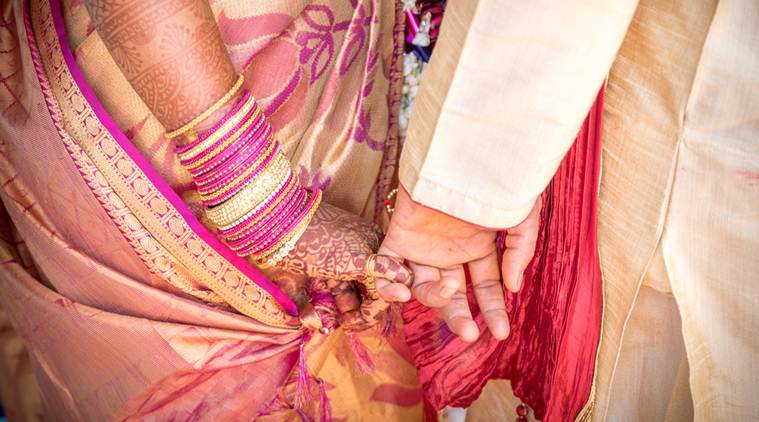 Congress MP Ranjeet Ranjan, wife of Bihar MP Pappu Yadav, has proposed a bill in the Lok Sabha seeking to introduce a limit on the number of guests one can invite and dishes that can be served in weddings. The aim is to "prevent extravagant and wasteful expenditure" in weddings and for more well-to-do citizens to contribute towards the weddings of girls from poorer families.
According to a PTI report, the Marriages (Compulsory Registration and Prevention of Wasteful Expenditure) Bill, 2016 — as it is called — may be taken up as a private member's Bill in the upcoming Lok Sabha session.
WATCH VIDEO | No More Extravagant Weddings? Bill In Lok Sabha Seeks Limit On Number Of Guests
The bill states that if a family spends above Rs 5 lakh on a wedding, it should contribute 10 per cent of that amount for marriages of girls from poor families. The idea is that families intending to spend over Rs 5 lakh should declare the proposed expenditure and 10 per cent of that amount would be claimed and deposited in a welfare fund to be set up by the government to facilitate marriages of poor girls. Understandably, such a Robinhood bill would evoke mixed reactions.
The purpose of this Bill is to prohibit extravagant and wasteful expenditure on marriages and to enforce simpler solemnisation, Ranjeet told PTI. While well-intentioned, an "enforcement" on how to solemnise a wedding is not  democratic in nature. A legal fix for a social issue is a hard sell in pragmatic situations, as it proposes to regulate a strictly private affair of citizens.
Here are some pros and cons to help evaluate its value, going by the preliminary outline:
Pros:
The intention behind it is undoubtedly a noble one as a government welfare fund, provided it stays free of corruption and mishandling, could provide some relief to low income families in doing social justice to their key life events.
It will encourage simplicity as it is fair to say that wasteful expenditure is common in weddings as they are treated as high-visibility, public events for displays of prosperity and 'class', which perpetuates a negative social pressure of spending more for a quick-burning show value. Such a trend amounts to a social malaise in the ever-inflating balloon of wedding expenses, as the money can be invested in better, beneficial causes.
By the virtue of legality, it would automatically ease some pressure of the paying parties – usually the bride's family – who could possibly be under pressure to acquiesce to the baseline of standards set by the groom's family and hence spend beyond comfort levels.
Cons:
It will be seen as unnecessary and unwarranted government interference in private affairs. The mandatory 10% contribution could be perceived as yet another tax levied on the citizenry, especially as the cap is set to 5 lakhs — a very modest amount by existing urban middle class standards. The law also exclusively targets weddings as occasions of "wasteful spending".
What all gets counted in "wedding expenses" is a slippery slope as there are several cash and gift exchanges take place between families, in addition to the amounts set aside for ceremony venues and meal arrangements.
The enforcement of the law would also be extremely tricky as it is likely to result in complications of tracking undeclared and undervalued expenses and thus evasion of the de facto 10% payment. The scope for loopholes is huge as such a bill could likely result in families organising celebratory by-events that are strictly not the wedding ceremony but fit in the ambit of pomp and show around the solemn main occasion. For instance, how would weddings be distinguished from engagements and wedding receptions held at an earlier or later date?
Regulations and benchmarks will be hard to determine and call for significant state apparatus, even in case of the beneficiaries — if the amounts are to be allotted in a fair manner.
Weddings costing more than Rs 5 lakhs are not all same across the board. They are treated as significant life events to be attended by friends and far and wide extended family of the bride and the groom. To many, this endearingly makes them perfect occasions for reunions. Some families don't mind investing heavily for once in providing for their guests, to make it a memorable, well-catered family event for all. In some progressive cases, both parties – bride's and groom's – agree to split the check for mutual merriment. In other words, spending above the specified amount can take place even if it is not oriented towards external extravaganza or dowry pressure.
Conclusion:
Overall, a bill that involves financial transactions and aims to regulate a social culture cannot escape getting into a muddy swamp when it comes to thrashing out the specifications. The limit of 5 Lakhs appears uncomfortably low, at least in urban areas, for treating weddings (and no other events) as taxable extravagant luxuries. It also does not account for the fact that large scale weddings are an economic activity for many who work in the supply chain towards organizing them.
There is unlikely to be a quick and easy method to put a halt to wasteful social spending without compromising fairness. The established perception of show-off weddings in a community oriented country calls for a passionate public awareness campaign, rather than an overzealous and somewhat unfair law.