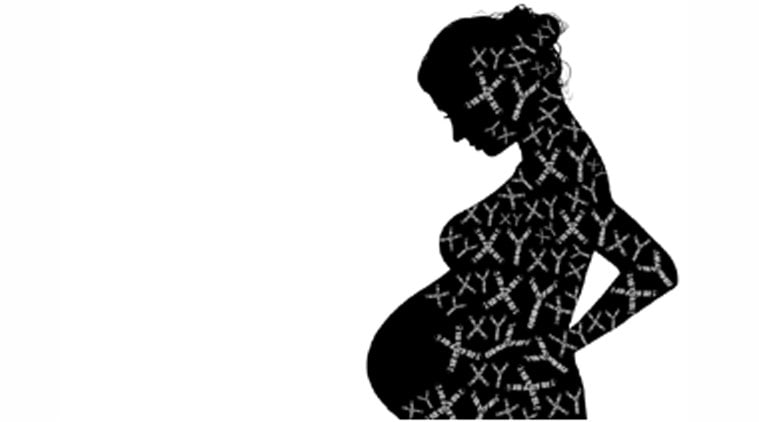 In the underbelly of the healthcare industry, sits a dark, insidious, vulturous culture – one where medical decision-making is dictated by economic interests.
In this country, where conversations regarding women and their concerns are often eclipsed, the alarming rise in the number of Caesareans – which should be a cause of concern (and speculation in equal measure) – has failed to impact public discourse. In the healthcare industry, more hospitals are abandoning the traditional natural birth method by encouraging women to undergo surgical deliveries instead.
Predictably, hospitals push women to have Caesareans since they are far more costlier than natural births costing at least Rs 40,000. But here's the kicker: they are also likely to cause more infections and certain disorders, which include blood clotting, obstruction in bowel movements, bladder infection, and, in severe cases, even hemorrhage. Not to mention it also increases the chances of mothers spiraling into post-partum depression and other post-traumatic stress. The risks are significant.
When it comes to facing risks due to Caesareans, the mothers are not alone. Newborns are subject to life-threatening risks too. There is a possibility that they could get hurt, cut or suffocated during the procedure. When the child grows older, there is are greater chances of him/her suffering from obesity or respiratory disorders like asthma as well. Experts claim that natural birth ensures a quicker recovery for mothers, and it gives newborns a family of microbes which strengthen their immunity.
Recently, Subarna Ghosh, a mother, decided to pan the lens towards this issue. She began a petition on Change.org titled, "Make it mandatory for all hospitals to declare number of Caesarean deliveries" calling out to Women and Child Development Minister Maneka Gandhi. Ghosh wrote about how hospitals were "making money off unsuspecting women and pushing them towards surgical deliveries". In the petition, which gained considerable traction and the support of over 134,000 people, Ghosh detailed how despite her desire to have a natural delivery, her obstetrician pushed her to have a C-section, arguing that it was a more "scientific, modern and risk-free" method. Lack of information prompted Ghosh to go ahead with her obstetrician's suggestion. " I was misled, manipulated, confused and my choice was overriden (sic)," she later declared in the petition.
In India, post 2010, there has been an unprecedented increase in C-sections. A report published by the ICMR School of Public Health details this by providing statistics which state that in the last decade, Telengana showed 74.8 per cent of surgical deliveries in the private sector, Tamil Nadu reflected 58 per cent caesarean deliveries, while Kerala showed 41 per cent. The World Health Organization (WHO) states that the optimal caesarean birthrate should be at a minimum, not exceeding 10-15 per cent of the overall deliveries that take place in a country.
Childbirth is a traumatic experience. In the throes of pain, an uninformed woman will be convinced to have a surgical delivery, if her physician (an individual she trusts) plants the idea in her head. In high stress situations, even a mere suggestion does the trick.
It's obvious then, that women are being treated as the proverbial "cash cow", where the healthcare industry is indifferent to the health of women or their newborns. When the industry is apathetic, it's the responsibility of the parents (particularly the mothers) to be well-versed in the options available to them, which means that they have to read voraciously and have access to medical knowledge, in order to make informed choices.
Unfortunately, the exponential rise in C-sections has been a universal trend. Women are undergoing Caesareans, even though it's not necessary. Of course, some experts claim that the lifestyle led by women in the last few decades has led to an increase in C-sections. An unhealthy lifestyle or getting pregnant at an older age, are few of the reasons.
But for all reasons and purposes, natural birth is recommended. All animals reproduce in that manner, and we as humans are biologically designed to do the same. Of course, at times, it's not the healthcare industry to be blamed entirely. There are patients who want their child to be born on a particular date, because its auspicious. Others wish to avoid the pain of undergoing a natural birth.
Regardless of everything, it's important that hospitals declare the number of Caesarean births that take place — a demand voiced by Ghosh and recently corroborated by Maneka Gandhi, who posed it to Health Minister J.P. Nadda — so that a stop can be put on unnecessary caesareans.
The Indian Express website has been rated GREEN for its credibility and trustworthiness by Newsguard, a global service that rates news sources for their journalistic standards.