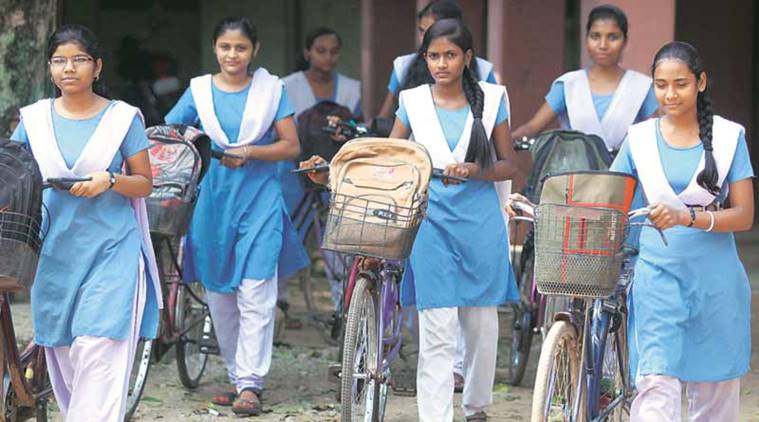 Institutional education is lodged at an important place in a child's upbringing. What children are taught in schools therefore, molds their pliable minds. It sculpts their understanding of themselves and their subsequent interaction with those belonging to the same and opposite sex.
In what appears to be a landmark move, the Health Ministry has decided to release and circulate resource material titled "Saathiya Resource Kit" for adolescent peer educators across Indian states, who will in turn inform 26 crore adolescents on concerns pertaining to health. An instruction manual of sorts, among the important issues the text touches upon, it gives one crucial advice: It is okay to be attracted to individuals belonging to the same sex, as long as there is mutual respect and consent between the two.
To be clear, there isn't a legal recognition about same-sex marriages or relationships in India. For the Ministry to publish literature which conveys that feeling of being attracted towards the same sex is normal therefore, holds significant weight. That's because Health Minister J. P. Nadda, now a BJP member, has strong RSS roots. In his younger days, he was cultivated as a leader by the Akhil Bhartiya Vidyarthi Parishad (ABVP) – the RSS student-wing, known for advocating the far-right ideology.
In this context, this is a mature, rather progressive step, taken by a government whose outlook is otherwise grounded in conservatism. Keep in mind, in August 2016, when the Surrogacy (Regulation) Bill was approved, the Health Ministry stated that gay/lesbian couples would not be accepted as couples for surrogacy, since homosexuality was not recognized in our country.
The publication and subsequent circulation of this manual, indicates a crucial paradigm shift.
Here's why: The proverbial "boys don't cry" has been passed down through generations. It has been echoed in households – both conservative and modern. It has been cemented by tradition, usage and reiteration. Universal wisdom commands that it's unbecoming of a man to cry, to be vulnerable or to express his feelings emotionally. Those who have, have been derided while doing so. It is said that a man – the patriarch – is by design, the pragmatic decision-maker, who should be feared. To cry, therefore, is to demean one's manhood.
The adolescent kit curated by the Ministry, however, aims to subvert this social myth. It tears through the universally-preached gender stereotypes by stating that it is "okay" for boys to cry. "A boy can cry to give vent to his feelings. He can also be soft-spoken or shy. Being rude and insensitive is not a sign of masculinity. It is alright for boys to like things like cooking and designing that are normally associated with girls. The same applies for girls who talk too much or like to dress like boys or play games like boys. It is wrong to label such people as 'sissy' or 'tomboy'," the text reads. In essence, the literature topples what is socially 'acceptable' for girls, firmly stating that it's normal if there is fluidity in dressing or behaviour.
This comes a few weeks after the controversy around a principal of a government college in Bombay, who stated that women are likely to suffer from PCOD (Poly Cystic Ovarian Disease) if they behave or dress like men. In an interview with the Times of India, the principal Swati Deshpande had said, "There is a gender role reversal in [women's] head" if they dress like men. "Due to this, the natural urge to reproduce diminishes right from a young age and therefore, they suffer from problems like PCODs."
This is not an anomaly. Educational institutes in India have gained a notoriety for upholding and disseminating archaic ideologies pertaining to gender, marriage and physical appearance. Recently, reports surfaced that a school textbook circulated by the Maharashtra State Board authority informed children that "if a girl is ugly or handicapped, then it becomes very difficult to get her married. To marry such girls, bridegroom and his family demand more dowry." It perpetuated the abysmal tradition of dowry, by relating it to a woman's physical features.
In this context, the Health Ministry's kit for adolescents that challenges social taboos is phenomenal. It suggests the government's inclination towards progress and development – one, that this time focuses on developing mature, sensitive Indian minds.
The circulation of the material among 1.65 lakh peer educators is going to be a mammoth task which will require a planned, systematic, large-scale outreach strategy. But this is the first bold effort taken by the government to transform the country's predominantly conservative landscape through education.
For all the latest Opinion News, download Indian Express App
More From Radhika Iyengar