By:
Editorial
|
Updated: November 14, 2018 12:38:39 am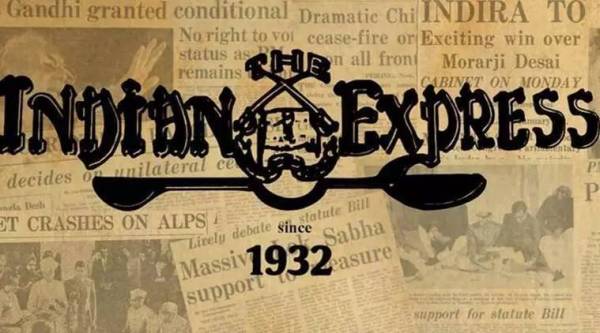 A messy situation in the poll-bound state of Mizoram is being handled responsibly and sensitively by the Election Commission, and the state government and local civil society groups should reciprocate to stave off the possibility of further unpleasantness. A failure to do so would amount to wilfully undermining a key institution of Indian democracy. In order to be able to conduct elections which are seen to be free and fair, the EC must be seen to be above partisan controversies. It has acceded to the demand for the replacement of its CEO in the state, and has accepted the names of three officials suggested by the Lal Thanhawla government, while calling for two more. The state government must ensure that its suggestions are not politically motivated, and that no further controversy emerges.
A demand for the recall of an EC CEO is unprecedented, and by all accounts, the situation seems to have been precipitated only because the incumbent, S B Shashank, had done his duty. He had made it possible for about 11,000 Bru voters, displaced during the ethnic conflict in the Nineties, to vote from their relief camps in Tripura. Given the low population per constituency in Mizoram, these voters could constitute a swing vote, and the outcome in several seats could hinge on whether or not they exercised their franchise. In October, Shashank apprised the EC of the "active role" played by the principal secretary (Home) in interfering with his efforts. In sum, the principal secretary had disenfranchised the Brus. The EC reacted with a demand for his removal, which is well within its powers. But a backlash from the government and civil society bodies ensued.
The EC has managed this situation with exemplary maturity. It has defended its official but not insisted on retaining him in the state, in order to avert public unrest that might cast a shadow over the impending elections. It has gone by the book, and beyond, in choosing a new appointee in consultation with the state government, and asking for additional names. Now, it is for Chief Minister Lal Thanhawla to reciprocate, and ensure that no further controversies arise with respect to the election process before the polls. Failing to close this ugly chapter would undermine the moral authority of the EC which is deservedly seen as one of India's most trusted institutions.
📣 The Indian Express is now on Telegram. Click here to join our channel (@indianexpress) and stay updated with the latest headlines
For all the latest Opinion News, download Indian Express App.