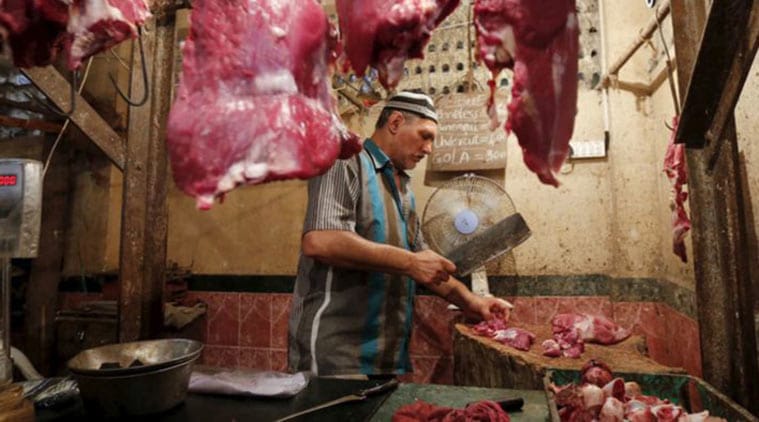 How heartwarming it was to find the Shiv Sena and its cousin, the Maharashtra Navnirman Sena, championing liberal values like the right to free will and choice — specifically, culinary choice. Unfortunately, though, first impressions proved to be misleading. As they oppose the Brihanmumbai Municipal Corporation's embargo on meat during the Paryushan fasting days of the Jain community, the Shiv Sena and MNS are actually playing their old nativist politics, painting Jains as outsiders from Gujarat. Meanwhile, as the ban spreads like a virus to neighbouring municipalities, the Bombay High Court has questioned the very practicality of enforcing a meat ban in urban areas with a varied population and modern retailing. But that has not prevented the bug from leapfrogging state borders to flourish in Rajasthan and Chhattisgarh where, again, Jains must be surprised to find themselves set apart from the population claiming local provenance. And, in a parallel development, the Jammu and Kashmir High Court has banned the slaughter of bovines and the sale of their flesh. Predictably, separatist groups are defying its ruling.
Legal precedent has been trotted forth as the justification in all these cases. The tradition of showing respect for Mumbai's Jains dates back to the 1960s, and the law whose strict enforcement the J&K High Court has called for is part of the Ranbir Penal Code, which went into effect in 1862. The Bombay High Court has rightly wondered about the right of municipalities to impose food choices on the people, and the court in J&K could have examined the relevance of a law over 150 years old in a country whose political and social context has changed beyond recognition in that time. Human nature, too, has changed, jettisoning rigid social organisation in favour of individualism, valuing choice over orderliness. Now, neither the government nor the judiciary is perceived to have the right to decide purely personal questions, such as what we eat. Indeed, market forces and lifestyle trends compete with society, religion and peer pressure to regulate our food habits.
Apart from legal precedent, multiple justifications have been offered for the meat bans, of more or less equal absurdity or irrelevancy. The argument that Mumbai's ban shows respect for Jains is misleading. It actually marks them out as an immigrant community, suitable for demonisation like people from north India. With a single ban violation, the Sena and MNS have shrunk the distance between Gujarat and Bihar. Most absurd of all is the argument that India is the once and future vegetarian nation. A multicultural nation that is nevertheless monocultural is a contradiction in terms. Both courts and governments must now exercise the critical faculty, and ask why old laws are being pulled out of battered hats to create fresh controversies.
The Indian Express website has been rated GREEN for its credibility and trustworthiness by Newsguard, a global service that rates news sources for their journalistic standards.