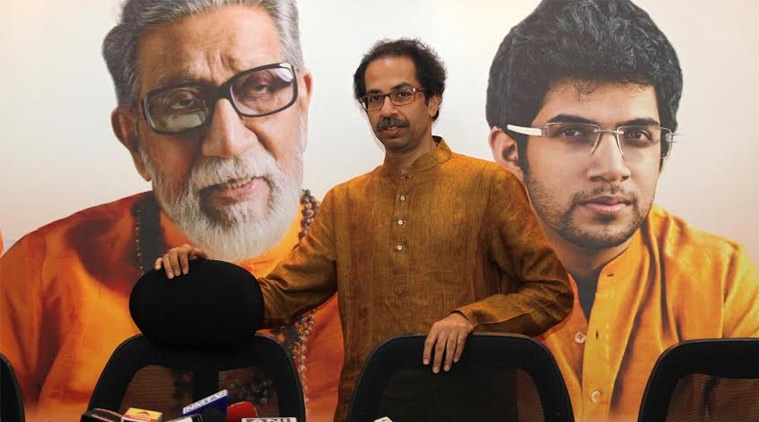 On Monday, President Pranab Mukherjee expressed "apprehension [on] whether tolerance and acceptance of dissent are on the wane". There is a sense of forewarning and, perhaps, frustration, in his remarks. This is the third time in three weeks the president has spoken out. He rightly realises the rise of bigotry and its violent expressions are a threat to India's civilisational foundations. In his view, Indian civilisation survived when many ancient civilisations collapsed because it celebrated diversity and promoted tolerance. As Prime Minister Narendra Modi said, there could be no greater guiding principle than the message from the president.
However, outfits like the Shiv Sena seem deaf to sane advice. Just days after forcing the cancellation of a Ghulam Ali concert and attacking Sudheendra Kulkarni, the Sena on Monday disrupted a meeting of BCCI chief Shashank Manohar and Pakistan Cricket Board head Shahryar Khan in Mumbai. The intent was to scuttle a possible revival of cricket ties. The Sena's lumpen behaviour triggered a quick response from the ICC, now headed by Pakistani legend Zaheer Abbas. The ICC withdrew Pakistani umpire Aleem Dar from the ongoing India-South Africa series, citing a threat to Pakistani nationals. Wasim Akram and Shoaib Akhtar dropped out of the commentary team and left India.
Abbas also put a question mark over Pakistan's participation in next year's WorldT20 championship in India. Few countries are willing to tour Pakistan due to the violence there. The Sena has allowed the ICC to draw a parallel between Pakistan and India. The Sena's political bankruptcy in staging mock battles with Pakistani musicians, intellectuals, cricketers and so on when Maharashtra is reeling under an unprecedented drought is astonishing. Should Mumbai, home to Sunil Gavaskar and Sachin Tendulkar, get dropped from cricket tours, the Sena alone is to be blamed.
The Shiv Sena is the most organised of the vigilante groups that now roam the country. The Hindu Sena that poured ink and paint on J&K MLA Sheikh Abdul Rashid in New Delhi and the group that targeted an Australian couple for sporting a tattoo in Bangalore belong to the same flock of hoodlums who now threaten the cosmopolitan core of Indian cities. The government must act against them, immediately and decisively.
The Indian Express website has been rated GREEN for its credibility and trustworthiness by Newsguard, a global service that rates news sources for their journalistic standards.