By:
Editorial
|
Updated: November 14, 2018 12:38:43 am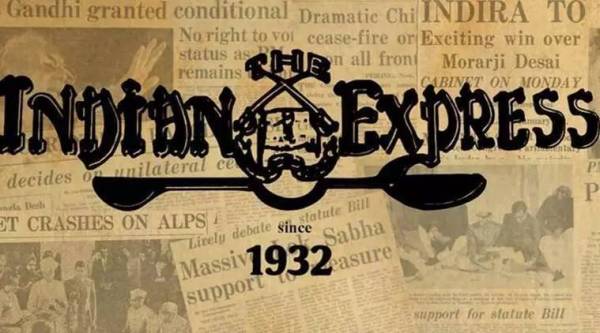 At least 70 per cent of the voters in the 18 constituencies in Chhattisgarh that went to polls on Monday cast their votes. This is enormously heartening. These constituencies are spread over eight districts marked as the worst affected by Maoist violence in the country. On the day of voting, six Maoists were killed and five security personnel injured in two incidents. In the past two weeks, there have been at least six attacks by Maoists in which over 14 people, including a journalist, were killed. The Maoists have been campaigning for a poll boycott: They distributed posters and pamphlets in the predominantly tribal villages, threatening physical violence against those who ventured to vote.
The Maoists have been a part of India's political landscape since the 1960s. Five decades after they broke ranks with the CPM to pursue an armed rebellion to "free" India's poor and marginalised, their fire power is restricted to the jungles of Bastar and its neighbourhood. Their skewed ideas of revolution and militarised politics stand shrunken and exposed with each successful election. During these years, Indian democracy, though flawed and imperfect in many respects, has widened and deepened, won the increasing trust of its citizens. The vote has emerged as the singular revolutionary instrument of the poor, dispossessed and marginalised. It has enabled people to fight against discrimination on the basis of caste, gender and other identities. Even as healthy turnouts in elections indicate the continuing and growing stakes of the people in electoral democracy, Maoism in India has got more and more militarised and, notwithstanding the loose talk about "urban Naxals", its influence is now limited to inaccessible pockets of central India. The support Maoism commands even in its strongholds is sustained mostly by fear of the gun. The indiscriminate attacks on security forces and civilians perceived to be state agents is meant to perpetuate this politics of fear. It restricts the space for dialogic politics and creates hurdles and delays in the establishment of civic institutions, the rule of law and due process. When the Adivasi in Dantewada marches defiantly to the polling booth and asks, "how many fingers can dadalog chop off?", he is exposing the bankruptcy that lies at the heart of the Maoist project.
The political mainstream owes it to the voter who challenges the Maoist writ to ramp up efforts to honour his trust. It needs to build and strengthen institutions, improve health and education facilities, create more jobs, reduce corruption in public services. Because democracy, in the end, is not merely about elections and turnouts, but a living experience rooted in and defined by access to constitutional freedoms and rights.
📣 The Indian Express is now on Telegram. Click here to join our channel (@indianexpress) and stay updated with the latest headlines
For all the latest Opinion News, download Indian Express App.