The idea that India would be a parliamentary democracy and that it would last as long as sixty years and still going strong would have astonished not just Winston Churchill but many others around the world just as well. I recall even some of my elderly relatives arguing in the early days that what India needed was a monarchy; after all the rebels of 1857 had fought for the re-establishment of the Mughal Empire.
But India became a democracy as much due to being a British colony as in defiance of British rule. Nothing in India's long history had any semblance of democratic rule. The janapadas were republics but oligarchic. Panchayats were elite formations,not elected bodies,with the Dalits deprived of any power. Women were the other excluded group. Notions of equality came to India from the West,paradoxically even as the foreign rulers treated Indians unequally. But they gave one thing which lasted—Western education. Burke and Pitt and Gladstone became the idols of the newly educated English speaking elite as they led the movement for freedom but along constitutional lines. Gandhiji rejected the parliamentary path,but democratised the Congress party as a fighting force with mass membership. Even while Congress wanted to sabotage the Government of India 1935 Act,it used it to win majority in the Constituent Assembly in 1946. But that was a Parliament based on a limited franchise. What came sixty years ago was the first genuinely democratically elected Parliament based on universal adult suffrage.
The first decade was perhaps the best. MPs had recent experience of the struggle for independence and they had their ideals,and diverse dreams and visions of changing India for the better. There were political parties who all had internal party democracy,proper ideological stances and a superb set of articulate leaders who all knew their parliamentary manners and mores. The first Parliament had Congress majority of course as had the next three Parliaments but a strong Opposition. The Praja Socialist Party was a socialist democratic party with stalwarts like Ram Manohar Lohia,Acharya Narendra Dev and JP,though he did not sit in Parliament. The Communist Party of India took its time accepting bourgeois democracy that India had chosen to be,but,once in,its members were exemplary Parliamentarians.
Parliaments in those days deliberated upon important issues in a serious way with little of shouting and barracking of today. There were debates on China in the second Parliament with Acharya Kripalani leading the charge on Nehru's China policy. The third Parliament was unlucky to see three prime ministers in five years but even so the question of Hindi was tackled by that Parliament. It was the fourth Parliament of four years which started the decline in parliamentary standards. Inner party democracy disappeared as the Congress split. The PSP had already broken up by then into many fragments and so had the CPI. Debates deteriorated as Parliament became a poodle of the prime minister. MPs with independent minds like Feroze Gandhi became rare.
The fifth Parliament was the nadir as it saw the declaration of Emergency and elections postponed. It was JP who had stayed out of Parliament who became the conscience of the nation. While the Janata Government was a flop in the sixth Parliament,the seeds Lohia and JP sowed had their effects ten years later. But while they taught defiance of the executive,they did not teach inner party democracy. India has not recovered a normal style of democratic politics which it had in the Fifties and Sixties.
Political parties today are business firms trading in political power and patronage. Entering politics and getting elected is the most profitable way you can invest money. The growth in the assets of politicians is faster than in most other activities. Elections are fought with black money,parties are not accountable as to their finances and once elected neither are representatives to electors,at least not till six months before the next election.
It is hard to imagine any improvement in this scenario any time soon. Some day,India will regain a proper culture of inner party democracy and then who knows Parliament may once again speak to the nation.
Woh subah kabhi to aayegi.
For all the latest Opinion News, download Indian Express App
More From Meghnad Desai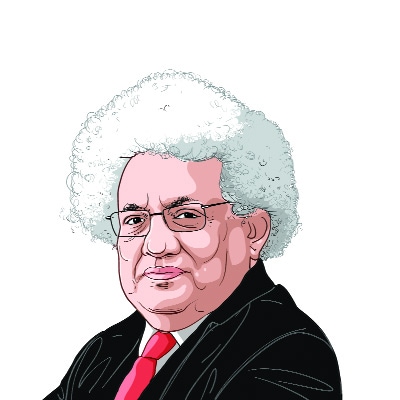 Out of my mind: Brexit decisions

Political divisions on this issue run through both the ruling party and the Opposition. The process of leaving has a time limit, which ends on…

Out of My Mind: IOU, RITA, TINA

In Malaga, there was a conference where they discussed topics such as the Index of Opposition Unity (IOU). Don't believe There is No Alternative (TINA)…

Out of my mind: Cross dressing

The Opposition has the one-item agenda of hating Modi. As in 1971, when the cry of the Old Congress was 'Indira Hatao', now it is…