English summer days are not meant to be seriously hot. We have had a week of hot days. Temperatures exceeding
30 degrees (or 86F ). The last time it was like this was 40 years ago in 1976. There are few places which are air-conditioned. Natives who can take the day off, take their clothes off as well and find some water source to drench themselves. Oh for some decent English summer rain!
But the politics is even more uncomfortable. Theresa May called an election she did not need in order to enhance her majority. The Labour party saw a chance to endure a massive defeat and replace Jeremy Corbyn. (British party leaders get blamed and resign for losing elections unlike Rahul Gandhi).
The result was most unexpected. She lost seats instead of winning and has no majority now. He looks like he has won hands down because Labour won 30 extra seats. All other parties were marginalised. The two main parties got 83 per cent votes between them. This has not happened for 40 years.
In 1974, we had miners' strikes and Prime Minister Edward Heath called an early election on the slogan 'Who Rules?'. The voters said, 'Not you mate!'. Harold Wilson had three seats more than Heath but not a majority. But the government ran for five years. It had so many difficulties that the British public did not elect a Labour government for four elections after that.
This time around the shock is palpable. We all know the dictum about power corrupts. But it is more shocking to see when power drains away fast. Theresa May was walking on water till she called the election. People were
saying she may outshine Thatcher. Now they are fed up with her. Questions are being asked if she will survive ten days. The Conservative party is strange about its leaders. They are respected while they are winners but the the party is cruel to losers. Theresa May has not lost but she has not won either. This is worse than suffering a week of hot days.
The UK has never been in a weaker situation in all the 52 years I have lived here. The government has lost legitimacy but it cannot be thrown out. India went through 25 years of having no single party majority. Between 1988 and 2014, there were seven prime ministers four of them serving less than two years. For the UK, this is a strange situation. Since 2010, we have had one coalition government. In 2015, David Cameron surprised himself and everyone else by winning a slim majority of 12. Now that has been lost. There is no party willing to join in a formal coalition with the Tories. Nor can Labour muster the numbers together for a working majority.
The UK is in dire trouble. Uncertainty is the ruling paradigm. The country is not used to a weak government. But the weakness of the government is not an accident. The country is divided in terms of voter allegiance and the agenda different sections of the public want to see pursued. It is awkward but it is also a triumph of the democratic principle. Voters are fed up with strong governments. They want to change them often. And why not? Let them.
For all the latest Opinion News, download Indian Express App
More From Meghnad Desai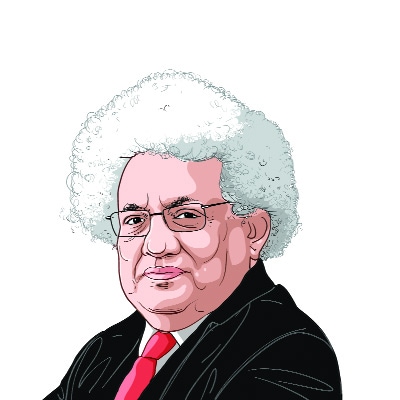 Groundhog state

A referendum in the Indian part of J&K should ask the people a simple question: Do you wish to stay in India or not?..

Avoid ideology

Narendra Modi devised an inclusive strategy in 2014. He reached out to the Dalit voters. He downplayed anti-Muslim sentiments. He modernised the BJP by remaking…

Chanakya 2018

Pranab Mukherjee rewrote history on Friday. He washed away all the sins of the RSS. From now on, no stigma attaches to the RSS even…