It is as if the Chernobyl disaster were recurring. By and large, the UK is a well-governed country, with decent, wellworking politics and a civilised society. It has landed itself with the burden (or opportunity according to some) of negotiating Brexit, but we all thought that was a manageable headache. We lost one Prime Minister — David Cameron. Along came Theresa May and rapidly crippled herself politically by calling an unnecessary election and then winning it but losing her majority.
The British establishment has been exposed with its worst weaknesses, which in a dialectical way were thought to be its strengths. The public schools and the great universities — Eton and Oxford in particular — are shown to have bred politicians who had arrogance enough to fill a stadium. David Cameron, Boris Johnson and George Osborne come from that collection of stables. They were arrogant, unprepared for anyone thwarting them and confident they will always win because they are born to privilege. They risked a Referendum and are now paying for their hubris. Cameron and Osborne are gone. Boris Johnson is showing his defects publicly every time he opens his mouth.
Theresa May has proved to be a much weaker Prime Minister than anyone thought possible. But in a way, her weakness is her strength. She won the election in June 2017, but her weakness made Jeremy Corbyn, the hard Left Labour leader, look like a hero. Labour gained 60 seats and is now certain to win an election if it was called.
That is the secret of Theresa May's strength. Her party knows that if she were to be challenged and a new leader to be elected, an election could follow, which of course the conservatives would lose, letting Jeremy Corbyn become prime minister. No Conservative likes this outcome, so they keep Theresa May in the leadership slot. Anything to avoid another election.
But no one expected the present disaster. Harvey Weinstein, the Hollywood filmmaker who won multiple Oscars, was exposed as a sex pest over the last several years. The story broke and has spread like an epidemic. Women have been coming forward reciting horrible stories of sexual harassment. He was sacked from the studio he had led for many years. Many women whom he messed about with have gone public. His career is in ruins.
The MeToo hashtag has now gone viral. Other men have been named as taking advantage of women on their staff, or of journalists. The issue is unsuitable behaviour. If you have consent, then your behaviour is admissible. But if there is no consent, then there is no defence of misbehaviour even if the woman in question had a 'loose' reputation. Kevin Spacey, the popular and talented actor, has been exposed as a person who is a predator over young men.
Now Michael Fallon, the UK Defence Secretary, has had to resign because several years ago he behaved inappropriately with a woman journalist. Several more MPs have been listed in a blog which has collected complaints from women working in and around Parliament. We expect more Cabinet ministers to go. It is an uncontrollable tsunami. We do not know how long it would go on.
Women will not be silent any longer if they are exploited. How soon could it happen in India?
For all the latest Opinion News, download Indian Express App
More From Meghnad Desai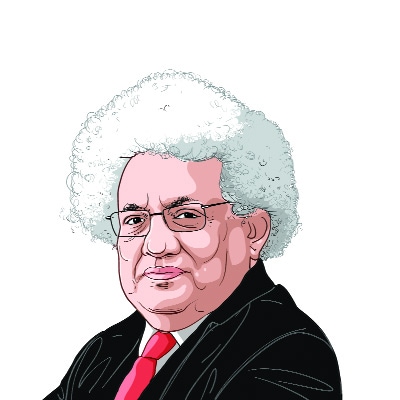 Out of my mind: A sense of priority

We only care about lynchings to blame the BJP. Child abuse in Bihar or Uttar Pradesh and wherever next matters only to disrupt parliamentary proceedings.…

Out of my mind: Imran's opportunity

Imran may get lucky. Most prime ministers have been from either Punjab or Sindh. He is the first from the frontier region. ..

Out of my Mind: Lynch State

I think the Honourable Supreme Court has got it wrong about lynching. It is not the lack of laws but a lack of will to…