Ronald Reagan was never clear whether he had actually fought in the Second World War or just acted in films about it. Actors have to live constantly in a world where fact and fantasy are interwoven in a way that is hard to keep separate. The only time I met Sanjay Dutt it seemed to me that he was very much in that tradition.
Now it would seem reality has caught up with him in a ruthless way. This reality is very Indian. It has taken 20 years to come to a final decision on his guilt. People have forgotten the context of the 1993 riots. After 9/11,and much more so since the 26/11 attack on Mumbai,bomb blasts can only mean one thing—Islamist terrorism. It is hard to remember that the Mumbai blasts were a chapter in the intense communal war launched in the wake of the Babri Masjid demolition. The riots which followed in many cities of India during December 1992 and January 1993 were directed against Muslims. Congress governments at the Centre and in the states sat idle while Muslims were attacked by Hindu mobs.
In Mumbai there was a pogrom against Muslims carried out by the Shiv Sena,BJP and Congress. (I was in Mumbai during early January 1993 to give a lecture. I had to be given a police escort from the Taj to the airport through burning streets.) It is all recorded in the Srikrishna report. No one has been punished for the crimes named in that report.
Sanjay Dutt is in his family history a paradigm of Indian secularism. His maternal great grandmother was a Brahmin child widow who ran away to become a Muslim and joined the singing profession in Allahabad. Jaddan Bai married a Hindu who also converted and their daughter was the famous Nargis,who had twin names as Fatima and Tejeshwari. She met and married Balraj (Sunil) Dutt,who came from the Mohyal Brahmin community which had fought at Karbala way back in the days of the Great Schism in Islam! At her marriage conducted with Arya Samaj rituals,Nargis declared her name as Tejeshwari. When she died at 50,Hindu and Muslim priests debated as to how the body should be treated. It had eventually an ecumenical treatment.
So Sanjay Dutt can be pardoned for not knowing whether he is a Hindu or a Muslim. But in January 1993,Mumbai was deeply divided. Sunil Dutt had harnessed his family to help Muslim families made homeless and needing help. This made the rioters angrier. Sanjay and his sisters were denounced as Muslims and as such suitable candidates for the ongoing pogrom. They received threats. So he decided to take precautionary measures and gathered guns. There is no doubt that he did violate the law about possession of arms,though he was acquitted of any offence under TADA.
Sunil Dutt tried but could not shield his son from the consequences of his act. He may have been a Congress MP but the state chief minister was unsympathetic to his concerns. So Sanju went to jail pending his appeal. After 18 months he came out and awaited the result of his appeal. Now the final judgment has been given and he has to go to jail for a further three and a half years.
Law must take its course. If I have broken the law,it is no defence that others have done the same and got away scot-free. Yet it is worth remarking how erratic the course of crime and punishment has become in India. (It is not worth mentioning civil cases of corruption and money laundering. There are too many.) Arms can be owned unpunished. There are MLAs and MPs sitting and legislating with criminal records. Every political party has on its lists rapists,molesters and even murderers who swagger about with impunity. Reports have been written on riot after riot and the perpetrators if attached to one or another political party are immune from prosecution. Politics is the best insurance against punishment if you are a criminal.
Sanjay Dutt is a law abiding citizen. How rare is that?
For all the latest Opinion News, download Indian Express App
More From Meghnad Desai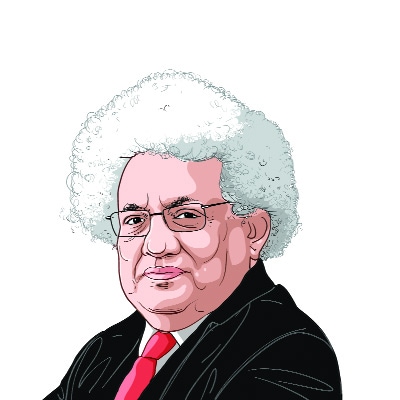 Out of my mind: Brexit decisions

Political divisions on this issue run through both the ruling party and the Opposition. The process of leaving has a time limit, which ends on…

Out of My Mind: IOU, RITA, TINA

In Malaga, there was a conference where they discussed topics such as the Index of Opposition Unity (IOU). Don't believe There is No Alternative (TINA)…

Out of my mind: Cross dressing

The Opposition has the one-item agenda of hating Modi. As in 1971, when the cry of the Old Congress was 'Indira Hatao', now it is…