A national power grid will need skilful management.
It was gratifying to hear a young and energetic minister's announcement that the national power distribution grid is working. Like the GSLV's cryogenic engine and the fast breeder reactor, a national grid was once a distant dream. Even though it is a landmark achievement, a jaded press, battered corporates and nit-picking politicos find it difficult to celebrate it. It took us almost a decade to get here.
In 1996, when I was Union minister of state (independent charge) for power, I remember the excitement with which we announced, during a press conference called expressly for the purpose, that we had decided to build a national grid and that the Power Grid Corporation of India, whose achievements I never failed to highlight, was mandated to build it. The Power Grid Corporation is one of the most powerful and effective organisations of its kind anywhere, and specialises in high voltage DC transmission systems.
Grid synchronisation and inter-regional transfers have a tortuous history. On many occasions, I have been woken up in the middle of the night to try and convince a chief minister to back down from overdrawing power to avoid a blackout. Apart from cajoling them, there was always the threat of plunging them in darkness and announcing that they were responsible for this. Being a professor helps sometimes.
Synchronisation, which was also a feature of the national grid's precursors, will take another six months or so. Earlier, even in the absence of a national grid, long experience in inter-regional coordination had made it possible to send energy from Kashmir to Kanyakumari and vice versa. Of course, this was done using a far less sophisticated system than what is in place now.
Basically, back to back systems were used in the absence of high voltage DC cables. This was how we managed to transfer energy from the National Thermal Power Corporation (NTPC) power plants in the coal belt as well as hydel plants in the Northeast and in east India to the perennially short south. In a way, it is a failure of long-term fuel planning that while resources lie idle in the coal belt, south India is always crying for power.
The real problems arose after the technical arrangements for the national grid were sorted out. I remember the chief minister of Andhra Pradesh complaining that the NTPC had informed him that the price of energy sold to his state would be the highest in India. I agreed that this was indefensible. The NTPC's super thermal power stations, then as now, were working at low plant utilisation factors. The NTPC assumed a low plant load factor to calculate the capital cost of the power sent to the south. If the capital cost of a 500 MW capacity plant is spread on only 120 MW of power generation, naturally the per unit capital cost will shoot up. This was wrong, especially since the demand from the southern states would reduce the NTPC's losses.
I told the NTPC that it should only factor in the additional cost of generating power to calculate prices and finally had to use my ministerial directive (perhaps the only time I ever used it) to prevail on it. The moral of the story is that grid synchronisation is both a technical and a management problem.
Meanwhile, P. Chidambaram came back from Germany with their offer of two mega power plants at 25 per cent less than the world price. He chastised the power ministry for not taking advantage of that offer because of its policy to auction projects. It was announced in the Lok Sabha that an independent group led by Justice Bhagwati would negotiate with the suppliers. No one protested and the mega power policy was born. But as in the grid, the problem in the distribution sector is also that no one wants to pay. But that's another article.
The writer is chancellor, Central University of Gujarat
express@expressindia.com
For all the latest Opinion News, download Indian Express App
More From Yoginder K. Alagh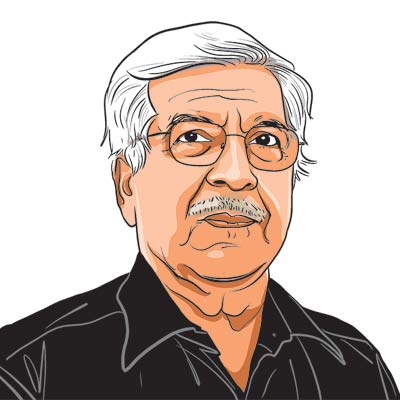 Mending The Frame

It is time the pattern of training, system of evaluation, of civil servants is debated..

Marx And Us

He taught us to look at not what the facts say, but what they do..

When Civilisations Disagree

Government must be circumspect about Cauvery dispute resolution mechanism. ..