Written by
Abdul Khaliq
|
Updated: December 7, 2015 12:09:55 am
Our founding fathers, conscious that our pursuit of being a strong, united and civilised country hinged on caring for one another, had underlined fraternity as one of the cherished values in the Preamble to the Constitution. I grew up at a time when we were still celebrating our social solidarity and common humanity premised on the doctrine that every human being has the right to justice, equality, security and dignity. "Unity in diversity" was the shibboleth by which we defined our rich heritage. Sadly, our resolve to be a just, humane society has crumbled under the weight of the fault lines of bigotry, bias, violence and dehumanisation. In the last three decades, every pillar of our democracy has been systematically undermined.
The happenings of the last two months are a revealing snapshot of our spiritual bankruptcy and intolerance. In today's India, Sangeet Som and Azam Khan hold greater sway than Mahatma Gandhi. Their deviant, hate-soaked ranting is not an aberration but symptomatic of fanaticism going mainstream. We have become indifferent to questions of right and wrong as everything has been reduced to a point of view.
A truism is defined as a statement so self-evident that it's hardly worth mentioning. So inured to injustice have we become that we missed the irony in our erudite vice president's recent plea to ensure the right to life, irrespective of religion. Such an appeal would be platitudinous in a truly egalitarian society, but it's a timely exhortation in our context. We delude ourselves with the consoling thought that most of us believe in tolerance and peaceful coexistence. But that is cold comfort when one considers that rumours of the sighting of the carcass of a pig or cow are sufficient for hundreds to spring from nowhere to kill and burn. In frightening Taliban-style, anything that smacks of blasphemy can invite death. Ask the rationalists.
Our country is the hotbed of a million mutinies. Schismatic tensions, widening inequalities, ethnic bigotry and the monochromatic interpretation of our cultural diversity are tearing us apart. There are myriad combat zones revolving around xenophobia (Bangladeshis), racism (ask our brothers in the Northeast), gender discrimination, casteism, affirmative action, regionalism — all of which have diminished our claims to being a humane society. Our collective failure to transcend narrow parochial thinking and reach out to the "Other" is at the heart of the corrosive violence, exclusion and injustice. Our inability to embrace cosmopolitanism is the root cause for the pervasive communal virus that poses the greatest threat to our future and, if unaddressed, is bound to do us all in. What makes it particularly potent is the perception that it now comes armed with authority and legitimacy.
To heal and redeem us, we need a messiah. But what we have are cynical politicians who have exacerbated social tensions. A non-political friend gave me a fascinating insight on how a totally discredited political class is actually inimical to the causes it espouses. He watched a heated TV debate on the threat to freedom of expression. So long as writers and social commentators held forth they were winning the argument, but the moment Kapil Sibal weighed in on their behalf, their carefully deliberated criticism seemed to lose its sting and get transmuted to mere partisan objections by pseudo-secularists. Given his former political affiliations, even the president's iterated sermons on tolerance were viewed with suspicion. Is it any surprise that the ordinary Muslim squirms at the chest-thumping machismo and competitive bigotry of the Owaisis and Azam Khans?
Instead of the clichéd binary of pseudo-secularism versus pseudo-nationalism, we need a new grammar that judges all actions against the template of humanism. The meaningful Hindustani term "insaaniyat" should be the animating principle informing all social discourse. For such a transformation, we need to revive and sustain the post-December 16 gangrape revolutionary spirit. A just and equal society cannot be built unless the main stakeholders — the silent majority — again step forward. Only then can democracy rediscover its egalitarian essence.
The writer, a former civil servant,  is secretary general of the Lok  Janshakti Party. Views are personal
For all the latest Opinion News, download Indian Express App
More From Abdul Khaliq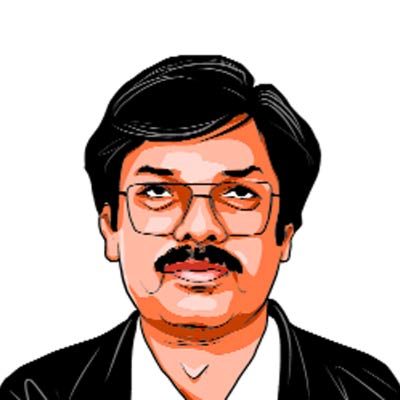 Archbishop's Message

The real issue is not whether or not he is entitled to make a political statement...

The fire next time

Recent debate on the Atrocities Act should factor in the milieu that marginalises Dalits at every step...

A false dilemma

For Ramachandra Guha empathy for Muslims is a liberal predicament. He makes a deeply unfair argument..