Aleppo is an old city, a Mediterranean entreport mentioned in Shakespeare's Othello. It is a jewel of the Middle East. Or was. It is being relentlessly bombed. Its water supply has been turned off. President Bashar al-Assad is determined to punish Aleppo because it is held by the rebels. President Vladimir Putin is happy to help him in bombing civilians and aid convoys, and starving Aleppo of medical supplies. No one knows how many have died or how many will yet die.
The most astonishing thing is that all this is happening with no marches down the streets of London or New York, let alone Delhi or Kolkata. There is no shame or outrage felt in the Muslim umma about this genocidal phenomenon. No leader of a Muslim nation — Malaysia, Indonesia or any of the North African Muslim countries, not Pakistan or the Organisation of Islamic Countries — has registered any protest about Muslims killing each other.
The United Nations is of course useless as always. Its Security Council is dysfunctional when the permanent members confront each other. Be it Israel-Palestine, or Cyprus or even Kashmir, the UN does not solve problems or guarantee peace. It could not even manage to elect a woman as secretary general as it planned to. It reminds us of the League of Nations, which failed during the 1930s.
Back then, the Spanish Civil War, between the Fascists and the Communists, was a rehearsal of the Second World War. The bombing of Guernica was immortalised by Picasso in his famous painting. Here we are 80 years later watching a repeat of that horror but in Syria, not Spain. The Cold War may have ended 25 years ago but it looks like it may be hotting up. The Americans and the Russians are once again exchanging insults. Having taken parts of Ukraine without any serious military challenge from America, Putin has become bolder. Russia can acquire access to a salt water port on the Mediterranean which it has wanted for a long time.
The Old Order of US hegemony with some helpful allies like the UK is crumbling. America went into Afghanistan and then into Iraq. Now after a military campaign longer than its Vietnam war, America is exhausted and unwilling to send its army to fight ISIS or restore order in Syria. It is facing a challenge from China in the South China Sea. The Philippines President is openly abusing Barack Obama.
In the days when America was the superior military power or the sole superpower after the collapse of the USSR, many people argued that the world needed a multi-polar order. Now we have got it. Under Obama, America has steadily withdrawn from its previous activist stance. Hillary Clinton, if she wins, will not change that. It is hard to say what Donald Trump might do. He talks tough but may not be effective if Congress refuses to grant him what he asks as President.
The world is much more unsafe than was the case during the Cold War. India will have to figure out who will come to fight beside it if and when serious conflict breaks out in the Himalayas. The alliance that Manmohan Singh forged with the USA may not be as valuable as seemed to be the case 10 years ago. Be prepared.
For all the latest Opinion News, download Indian Express App
More From Meghnad Desai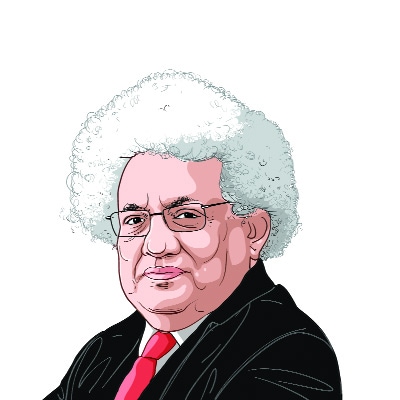 Out of my mind: A simple lesson

Factional splits are the norm rather than exceptions in Indian politics. This is not because there are deep ideological differences among the parties. The trouble…

Out of my Mind: A grave danger

While the Supreme Court came through with flying colours with its verdict on Section 377, it did something in the week before which has hardly…

Out of my mind: Time running out

Being against Modi is not a Manifesto. If India has a low score on human development, if Muslims are a severely economically and socially deprived…