Written by
Khaled Ahmed
|
Published: December 24, 2016 12:08:00 am
Pakistanis often indulge in self-flagellation over honour. People who refer to ghairat (honour) as grounds for acting savagely are often called the "ghairat brigade". When discussing Indo-Pak and Pak-US relations in terms of vendetta, the ghairat brigade often goes overboard and accuses pacifist counterparts as "foreign agents".
But honour is also used to elevate men to grandeur through acts of violence. The easiest road to such ghairat is via killing a female relative. A woman is seen as having lower status. Women can also be accused of sexual transgression and be killed by a sibling. Often, honour may be invoked without confirming the girl's alleged transgression.
Enlightened Muslims in India want to make life livable for their daughters by preventing triple divorce against them. In Pakistan, Punjab tried to secure women through a Protection of Women law; but csustom backed by religion is too strong to be changed through legislation.
Tribal societies live on the basis of honour — which hinges on female members of the tribe. Between 1998 and 2004, Pakistan saw about 4,000 people killed for honour, of whom 2,774 were women, meaning that when honour was at stake, women were sure to get killed.
Nafisa Shah, a scholar-politician with a PhD in cultural anthropology from Oxford University, explores this in her book Honour Unmasked: Gender Violence, Law, and Power in Pakistan. She traces the killing of girls for honour to the karo-kari ritual in Upper Sindh, where she first served as a mayor of Khairpur, then as a member of the national assembly. She studies the phenomenon of honour in Upper Sindh in the districts of Sukkur, Shikarpur, Ghotki, Larkana and Jacobabad, where eight million Sindhis live.
Most dominant Sindhi tribes trace their origins to Baloch identity. Shah began research between 1998 and 2004, in 2016, adding new material to prove the custom is very much alive. Usually, a girl is accused of having met a man outside the family. At this, a member of her family kills her — sometimes in the presence of the entire family which expresses satisfaction in the ritual by reciting the kalima and drinking milk. The ritual is called karo-kari (black man-black woman).
The karo (black) man may never be found but the home-bound kari (black) woman is killed; she is subsequently not buried in a normal graveyard. In 2003, two Bhutto girls were killed and buried in an unknown place in Shikarpur; in 2014, two Mahar girls were killed and buried in an unknown area. The Protection of Women law in Punjab is opposed by powerful clerics of the Council of Islamic Ideology, a constitutional advisory body. It seems the girls will go on dying.
Karo-kari is different from honour killings in other provinces. In Punjab, a husband can kill his wife if she refuses to return from her parental home after being beaten by him. He is expected to go to her, armed, and ask her to return; if she refuses, honour demands he kill her on the spot. But in karo-kari, a rumour that a girl has become kari is enough to get rid of her. The karo may never even be found.
If you think this happens only at the lower levels of tribal society, you are wrong. As mayor of Khairpur, Shah received the following note: "I am a councillor of Khairpur. My in-laws have declared me a kari. They will kill me tonight. I have no one, I am going to die. They have put the blame of kari and informed (tribal elder) Sardar Sikandar Ali Shar. He has fixed the faislo (verdict) after the 13th. But I have news they are not doing faislo. My brother-in-law is a police constable. He wants to kill me. For God's sake, give me safety. Do not delay. Save me."
The elites of Sindh are proud to call themselves Baloch. Late Prime Minister Benazir Bhutto was from Larkana in Upper Sindh. She got elected to parliament from a Baloch locality in Karachi called Lyari. She was married to Asif Ali Zardari in Lyari, to claim solidarity with the Baloch. Yet, when Europe was emerging from honour-based social conduct, French scholar-statesman Montesquieu (1689-1755) said: "Distinction between monarchy, whose operative principle is honour, and republic, whose operative principle is virtue, demonstrates the primal nature of honour and its archaic overtones."
The writer is consulting editor, 'Newsweek Pakistan'
For all the latest Opinion News, download Indian Express App
More From Khaled Ahmed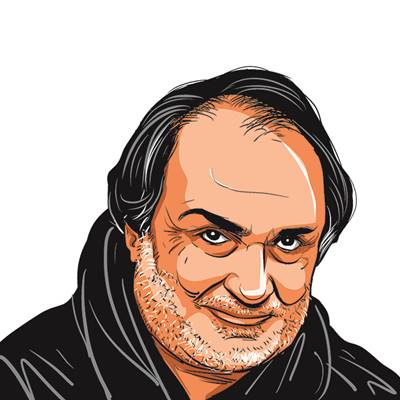 A Poll Outcome Foretold

When a Pakistan PM falls foul of the deep state, the Opposition, senior bureaucrats and the judiciary get together against him...

The Pakistan Paradox

Pakistan's persona non grata, ex-ambassador to the US, Husain Haqqani, in his book Reimagining Pakistan: Transforming a dysfunctional state, lists the reasons why Pakistan today…

Revisiting Benazir

A new biography looks back at the time when charisma reigned, as did corruption..