So the Indian economy has survived the imminent exit of the Governor of the Reserve Bank. For months it felt as if the departure of Raghuram Rajan would signal not just the collapse of the economy, but of India. Economists and commentators, both Indian and foreign, said this in different ways so many times that it became a political event instead of just the small matter of an official being replaced. It is because it became such a huge political event that I feel the need to comment on it this week, even if monetary policy is something that I have little understanding of.
What I understand well is political lobbying and so I found myself appalled that so many lobbyists came forward to warn of dire consequences for India if the RBI Governor failed to get a second term.
It is possible that the Governor himself did not encourage these lobbyists but did he notice how ugly the exercise was? Almost not a day has gone by in recent months when someone or other did not come forward in the print media or on television to predict the imminent demise of the Indian economy if the Reserve Bank lost its Governor. Oddly enough some of the sternest warnings came from foreign commentators who technically should not have any say in the appointment of Indian officials.
Watch Video: What's making news
The truth is that I cannot remember the last time that an Indian official evoked so much international commentary or applause. It is hard to understand why. Could it be because Mr Rajan made himself into such a prominent public intellectual?
He maintained a dignified silence, as RBI Governors should, in the initial months of his appointment. But no sooner did Narendra Modi become Prime Minister than he took to commenting on almost everything. The first time I noticed a comment that seemed unrelated to monetary policy was when he offered a critique of the way Uber conducts its business. After this almost not an issue went by on which Mr Rajan did not have something to say and, more often than not, he seemed always to take a view that belittled the government he served.
Where was the need to speak in lofty tones about the importance of 'tolerance' at the height of last year's intolerance debate? It was a fraudulent debate in the first place or it would not have disappeared like a whiff of smoke, the way it has, but if it was bad enough to have movie stars leap into the fray it was a lot worse to have the RBI Governor get into the thick of it.
As the months went by he seemed to grow in his new political role to such an extent that in one TV interview when he was asked if he was planning a career in politics Mr Rajan smiled and said that this was for his wife to decide. Excuse me? Was it so hard to just give a straight answer? Dr Manmohan Singh has proved that it is quite easy for RBI governors to move from monetary policy to politics.
What upset me personally was the manner in which Mr Rajan became so much bigger than the RBI that even gossip columnists had comments to make about his 'rock star' good looks. At no time did he discourage this kind of silly adulation and instead chose to almost daily say something that would make headlines.
So if he was not lecturing us about the importance of tolerance and one-eyed kings in the land of the blind, he was busy telling businessmen how to do business. Not even after announcing that he was not seeking a second term has he desisted from giving speeches which sort of makes you feel that the sooner he goes back to teaching in Chicago the better it might be for India.
If there is a lesson to be learned it is that officials should never believe that they are bigger than the institutions they serve. On account of weak prime ministers in the past three decades there has been an abundance of this genre of official and to a man they have ended up doing more harm than good. Now that we have a Prime Minister who won a full majority for the first time in thirty years, he would do well to recognize his power and use it to put cocky officials in their place.
As for those who predicted doom and gloom for India if Mr Rajan abandoned our broken down country for his teaching job in Chicago, the lesson they should have learned by now is that they ended up harming his cause more than doing it good. Lastly, can we hope that the next RBI Governor reverts to playing the silent and dignified role that governors past played?
(This article first appeared in the print edition under the headline 'Too big for his boots?')
Follow Tavleen Singh on Twitter@ tavleen_singh
For all the latest Opinion News, download Indian Express App
More From Tavleen Singh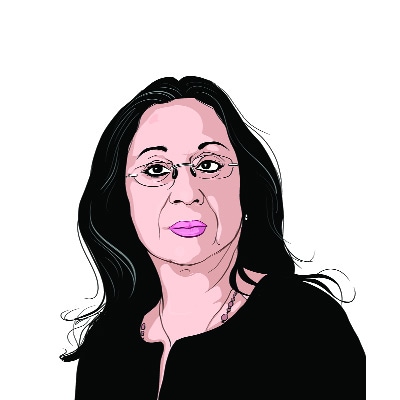 Fifth column: Back to vote banks

The most powerful vote bank has always been the Muslims and this does not belong to the BJP, so in the past four years they…

Towards a Hindu Pakistan?

If the BJP does manage to win a second term, the Prime Minister would do well to ask himself why we have violent Hindutva instead…

Back to old times?

For those Indians who gave Modi a full majority it was because the words 'parivartan' and 'vikas' came as music to their ears...