Prime Minister Narendra Modi has reiterated his suggestion that Centre and state elections should be held together. This is an idea whose time has come and we need a widespread and serious discussion in legislatures and in civil society about it.
The Congress has the problem that it is still furiously in denial about its defeat. On the idea of simultaneous elections, it again stirred up Uttarakhand. If anything, Uttarakhand has shown how much more mature Indian democracy has become. Thus a routine exercise of Article 356, like Indira Gandhi used to make, is no longer acceptable as states are jealous of their own democratically elected parliaments. Anyway, Modi would need four terms as PM to break Indira Gandhi's record on Article 356.
The beauty of the proposal of simultaneous elections is that it may also solve the anomalies created by Article 356. As I have argued just recently, the idea that the Centre can overrule state governments is anti-federalist. If the Central government cannot similarly have President's Rule imposed, then why should any state suffer the burden?
Simultaneous elections assure that the Centre and the states are on a par. Of course, it will revolutionise politics since India will not be in perpetual election mode. That will allow governments at all levels to concentrate on policy-making.
It is however not easy to accomplish. Indian democracy is built on the Westminster model where governments can be removed on a no-confidence motion. That is a guarantee that the government enjoys the confidence of Parliament, which represents the people. If the government does not have the confidence of Parliament, it has to resign and new elections have to be called.
Simultaneous elections can work only if each and every government lasts five years regardless of confidence. This seems to contradict the very principle of democracy. However, in Westminster itself, there has been legislation during the last coalition government of Conservatives and Liberal Democrats which offers a way out. The Liberal Democratic Party as a minority party has been always radical on political matters, especially voting systems and the quality of democracy.
Thus in 2011, soon after the coalition government was formed, Parliament passed Fixed-Term Parliament Act 2011. The Act stipulates that elections will be held every five years on the first Thursday in May. A government in office can only be removed and fresh elections called if either by a two-thirds majority of all members, including absent members, Parliament decides to advance the date of election or if by the same sort of two-thirds majority, Parliament passes a no-confidence motion. If this motion is not reversed within a fortnight by the sitting government, also with a two- thirds majority, then new elections have to be called.
Thus every government can last full five years unless it has a two-thirds majority against it. This is a tough but fair rule. In Indian conditions, one could modify it by putting the bar at 60 per cent. But the idea is that elected governments should not be lightly dismissed.
The UK has not extended this principle to the regions as Parliament at Westminster does not have the power. For India, any such Act would require re-examination of Article 356. That cannot be a bad thing.
For all the latest Opinion News, download Indian Express App
More From Meghnad Desai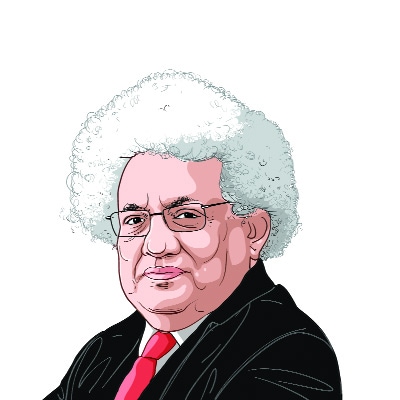 Out of my mind: Brexit decisions

Political divisions on this issue run through both the ruling party and the Opposition. The process of leaving has a time limit, which ends on…

Out of My Mind: IOU, RITA, TINA

In Malaga, there was a conference where they discussed topics such as the Index of Opposition Unity (IOU). Don't believe There is No Alternative (TINA)…

Out of my mind: Cross dressing

The Opposition has the one-item agenda of hating Modi. As in 1971, when the cry of the Old Congress was 'Indira Hatao', now it is…