Went to my favourite sushi restaurant for lunch last week and ordered a portion of spicy salmon, a portion of tuna and a glass of white wine. As I sipped my deliciously chilled wine I mulled over the Americans dropping a MOAB (mother of all bombs) on ISIS bases in Afghanistan, until I noticed that the waiter was still hovering. When I asked why, he muttered nervously that perhaps one portion of sushi was sufficient. His reason for hovering became clear. And are we more than 500 metres from a highway, I asked, or should I throw away the wine? Even as we spoke, an old friend wandered up and gave me a hug and kissed me on both cheeks. By now I was as nervous as the waiter and disengaged hastily, whispering to my friend that an anti-Romeo squad might be waiting to pounce.
Saying this filled me with nostalgia for the days before beef bans and liquor bans and morality policing. I remembered Pakistani friends coming across the border and revelling in the 'freedoms' of India. It was these they missed most at home. I knew exactly what they meant. Before learning of the un-freedom of Pakistan, I once went to Lahore wearing leather pants and a military jacket. It was January and very cold. When I landed at the airport I noticed people staring and wondered why, until an old Pakistani hand, who had travelled from Delhi on the same flight, said it would be wise to go straight to my hotel and change into a salwar-kameez.
As the first Prime Minister to say tourism could be a vital economic tool, has Narendra Modi noticed that the ugly atmosphere being created by his food and wine inspectors will drive all foreign travellers away? As it is all of India attracts less tourists than Venice does. Even fewer will come if officials lurk in the shadows of bars and restaurants and if couples can be arrested for being affectionate. Surely the Prime Minister understands this?
Surely he has noticed on his foreign tours that tourists avoid going to countries where bars are considered dens of vice and restaurants policed for food wastage? If he has not, then it is time that he did because there is no hope of India expanding its tourist industry otherwise. Tourism was disdained as an economic tool in days of yore because our high-minded Leftist rulers thought of it as something that was much too elitist. Meanwhile, Marxist China invested in tourism and today attracts more than 130 million visitors a year.
India has much more to offer because, luckily, many of our beautiful old monuments survived the depredations of socialist rule, but a measly eight million foreign tourists came last year. Many countries, much poorer than India, are today much richer just from investing in tourism. This investment pays dividends in many ways. It helps preserve old monuments, ancient cities and the environment. It creates jobs in a long list of ancillary industries. And foreign tourists require almost exactly the same infrastructure that Indians desperately need — good roads, reliable electricity and telecommunications, clean water, modern hospitals and environmental preservation.
One of the reasons this column supported Modi was because he seemed to understand well the possibilities of creating millions of jobs through investment in tourism. Another reason was his promise to give us 'maximum governance and minimum government'. How does deciding portions in restaurants amount to minimum government? Food wastage is a serious problem in India but should the Minister of Food not be concentrating his energies on facilities to store foodgrain and on cold storages that could prevent half our fruit and vegetables from rotting in the fields. On this front the ministry seems to have not moved at all. And the truth is that the Tourism Ministry has been as negligent when it comes to building the right infrastructure. So the end result is neither 'parivartan' nor 'vikas'.
Meanwhile, the Prime Minister's comrades in Hindutva have been very, very busy. On the edges of Delhi we have in recent days seen Hindutva warriors enter people's homes and drag lovers out of their bedrooms. Last week, a man got arrested in Meerut for dropping his fiancée home. And, we have seen restaurants and bars along major highways see sales drop by more than 80 per cent since the Supreme Court started imposing its own form of semi-prohibition.
It should not be the business of judges to make policy but they are busy doing this instead of concentrating on much needed improvements in the justice system. Is it not time that the Prime Minister spoke up against this judicial interference? Is it not time the Prime Minister told us what he thinks of the rise and rise of a version of Hindutva that threatens to change India for the worse?
Follow Tavleen Singh on Twitter @ tavleen_singh
For all the latest Opinion News, download Indian Express App
More From Tavleen Singh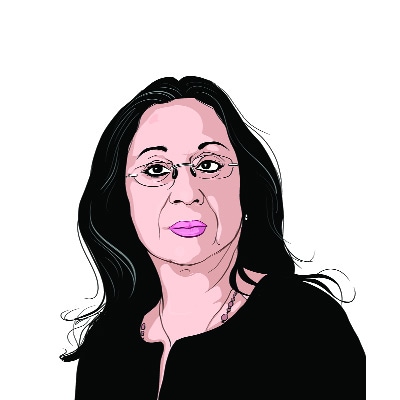 Fifth column: In defence of Mallya

Instead of competing to distance themselves from big business our political leaders should explain to the people of India why a company that produced 40…

The first lynching

Three years after the murder of Mohammad Akhlaq, there is no remorse in his village. There is a sense of menace...

Fifth Column: A false narrative

The essence of the new narrative is that Modi has 'destroyed' the institutions of democracy and that if he gets a second term he will…