Ramchandraji is so much a favourite of the BJP parivar that Yogi Adityanath wants to build a tall statue in Ayodhya. One hopes that it will be after he has provided better healthcare in Gorakhpur. Since his name has been brought up, it is his conduct which I want to recall.
It is a well-known story how, as a king, Ramchandraji was always keen to respond to complaints of his subjects. When he heard a dhobi in Ayodhya criticising him for accommodating an abducted wife, he immediately exiled Sita. He could have of course ordered an inquiry, asked his brothers to refute the canard that his wife was impure or even put the accuser under arrest. What he did has been much criticised as well because Sita was pure and had proved it once already. What was more, he was himself a witness to her agnipariksha. Parting with Sita made him unhappy but he exiled her. That was his Rajadharma.
Last week in this column I discussed Narendra Modi's anti-corruption crusade. Two friends immediately drew my attention to the story about Jay Shah. I had been aware of it but by the time it broke, my column had been filed. The point of telling this story is that both my interlocutors saw the contradiction between Modi's anti-corruption drive and the case of Jay Shah. He may be innocent. He has filed a suit of defamation.
But why have five Cabinet ministers, who have no business interfering in a private matter, defended Jay? Why has Rajnath Singh announced that there was no need for any investigation as Jay is innocent? Why this headlong rush? If there is no case to answer, why are so many in the government so jumpy? It is not a government matter. Or is it?
The Jay Shah scandal will affect only one person — Narendra Modi. That is the way he himself has shaped Indian politics. Given his crusade against corruption, he cannot now take no action on this case. We have been through the Robert Vadra saga many times. Whether Jay Shah is guilty or innocent will be decided by the courts.
At the very least, Modi has to tell his Cabinet to shut up and not step into a dispute they have no locus standi in. One presumes they know nothing. If they do, why did they not forewarn the PM that this may harm his reputation. By rushing to Jay Shah's defence, they have incited more suspicion. No one needed to say anything except that it was a private matter. Leave it to the courts.
Amit Shah is pivotal to Narendra Modi's success. They are busy planning an election victory. Amit Shah is also party president. Politicians of his standing have to be like Ramchandraji in defending their own reputation. Modi's proud boast has been that he has no family whose interests need to be advanced. That is what has made people trust him.
Governments get stale as time passes. Power does tend to corrupt if only in the sense that you get careless and assume that you will be in power forever. Modi needs to stay at the top much longer if he is to deliver what he promised. He has to protect his reputation. That is his Rajadharma.
For all the latest Opinion News, download Indian Express App
More From Meghnad Desai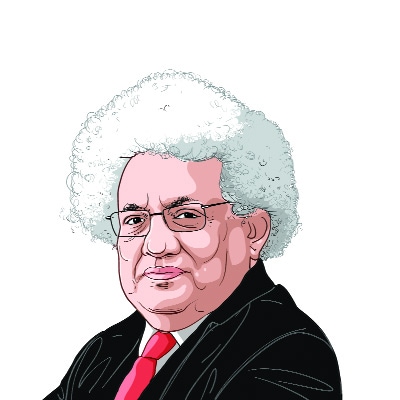 Out of my mind: Power as poison

Prime ministers get blamed for everything that goes wrong even when the problem may be with the states and their failure to maintain law and…

Out of my mind: Brexit decisions

Political divisions on this issue run through both the ruling party and the Opposition. The process of leaving has a time limit, which ends on…

Out of My Mind: IOU, RITA, TINA

In Malaga, there was a conference where they discussed topics such as the Index of Opposition Unity (IOU). Don't believe There is No Alternative (TINA)…