When someone famous and much loved dies, we say, 'May they live forever — amar raho'. It is an old, almost universal practice. Pericles said that in his funeral oration about the dead in ancient Greece. Abraham Lincoln said it in his speech in honour of the Union soldiers who had died at Gettysburg. We deny death its right to deprive us of those we love and cherish.
But of course the dead do not come back. Denial shows our deprivation, our failure. The release of the secret files concerning Subhas Chandra Bose has again brought the debate about his death back in focus. As far as anyone knows, he died in a plane crash in Taiwan in 1945. But there have been many stories, fables, reports of his continuing alive way beyond that date. There have been stories about him in the Soviet Union, in India as a sadhu and no doubt many other places. Even the recent release of the Cabinet note of 1995 has not quelled the demands. Relatives want secret files of all possible countries where he may have been rumoured to be sighted to be opened up. His granddaughter wants DNA analysis of his ashes.
Of course, what we want is not so much him but something we lost and cannot retrieve. For some people Netaji stands for what they wish India could have been. They think India would have been better, more powerful, more militaristic, more triumphant had he been a leader. There is a similar nostalgia about Sardar Patel. It is the disappointment with Nehru that is reflected in the wish for the immortality of the lost leaders.
Netaji is the only leader within the Congress (though he had set up Forward Bloc before his escape from his house arrest) who has a military profile. He is also the only one associated with an armed attempt to win independence. It did not get very far. Indian soldiers under British generals defeated INA led by Japanese generals. Yet the attempt itself was unique in modern Indian history. It is this 'idea of India' which is what we are debating. Subhas Bose was much impressed by Kemal Pasha who modernised Turkey. He made it a secular republic though not a democracy, Romanised the Turkish script. Could Subhas Chandra Bose have become India's first prime minister and run it like Kemal Pasha? Would India have been a strong, militarily powerful State under his leadership?
There is no answer to that question which will satisfy all sides. But put it another way. Would a militaristic India have been better for its people than what we got instead — a non-aligned , democratic secular state with civilian control over the Army? Yes, Kashmir remains divided and China humiliated India in 1962. But a militaristic Pakistan broke up. Sri Lanka became a Buddhist majoritarian country under Bandaranaike and suffered 25 years of a bloody civil war. India has remained a secular democratic Republic, undivided, a rarity in the region. It may have stumbled and struggled under separatist challenges from Khalistan and Nagaland. But it is still united. Lately it has managed to grow at a decent rate after 40 years of povertarian socialism. Netaji will always remain a promise never fulfilled. He is better that way.
For all the latest Opinion News, download Indian Express App
More From Meghnad Desai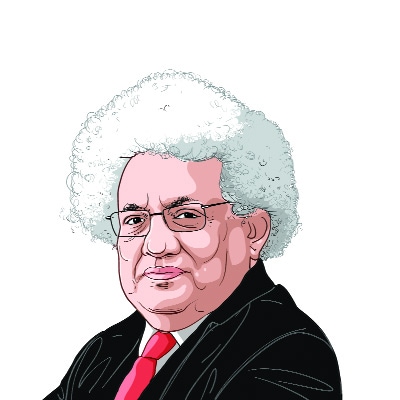 Out of my mind: Brexit decisions

Political divisions on this issue run through both the ruling party and the Opposition. The process of leaving has a time limit, which ends on…

Out of My Mind: IOU, RITA, TINA

In Malaga, there was a conference where they discussed topics such as the Index of Opposition Unity (IOU). Don't believe There is No Alternative (TINA)…

Out of my mind: Cross dressing

The Opposition has the one-item agenda of hating Modi. As in 1971, when the cry of the Old Congress was 'Indira Hatao', now it is…