Written by
Meghnad Desai
|
Published: January 21, 2018 2:36:34 am
The Karnataka election battle confirms the tectonic shift that was signalled during the Gujarat election. Hindutva is the common ground on which the Congress and the BJP will fight each other. Within four years of coming to power, Narendra Modi has transformed the political ideological map of India.
It would be hard to recall now what a shock it was supposed to be to India's international image and its much praised culture of secularism and tolerance when Modi won majority. How Hindutva was being cast as a first cousin to Fascism. How the battle lines were drawn between the BJP and the rest along secular/ Hindutva lines. Now on his first visit to Amethi after taking over the presidency of the Congress party, Rahul Gandhi made a point of visiting a temple, something which he had not done all these years. It cannot be just to seek protection of the gods against Smriti Irani, who may well unseat Rahul in 2019 if she is selected to contest.
The Congress may wish to display its new commitment to Hinduism by drawing a distinction between its version of Hindutva as a liberal, inclusive idea, and contrast it with the BJP's version, which it will cast as anti-Muslim and even anti-Dalit. In a way, the Congress is only going back to its real roots. It was always a party led by an upper caste Hindu elite. Selected 'Harijans' like Jagjivan Ram were patronised and displayed as evidence of Congress tolerance, but across the Hindi belt in the BIMARU states, it was the Brahmin leadership which dominated and kept the OBCs and Dalits down. Just look at how slowly literacy was spread in these states while elite IITs and IIMs were built for the upper caste students. These states remained backward in all the indicators of human development.
The difference of course was the icing on top of the Congress Hindutva cake — Jawaharlal Nehru and his powerful commitment to secularism. He was kept at the top, worshipped. His commitment to secularism was genuine as indeed he was perhaps the most Westernised liberal ever to be a part of Indian politics. To please him, the secularism mantra was repeated by the Anglophile coterie around him.
Once Nehru was gone, the commitment to secularism slipped and became merely a pursuit of the Muslim vote bank. Indira Gandhi visited temples and had a stable of swamis to advise her. Rajiv Gandhi was much more explicitly Hindu and quite openly treated secularism as a tactic, balancing Shilanyas against Shah Bano.
Thus while the talk was of secularism and socialism, there was no attempt for further reform of the Hindu society. OBCs in the Hindi belt remained downtrodden until Jayaprakash Narayan led the revolt against Indira Gandhi. There could no reform of Muslim society as the religious leaders were left undisturbed in their power. Women, Hindu and Muslim, paid a heavy price. Muslims paid the price by suffering social and economic deprivation, as the Sachar report showed many years ago. While Mandal helped Hindu OBCs, nothing was done for Muslims.
So the Congress is just coming home. There is no longer any need to genuflect to Nehru's memory. Electoral advantage from guarding Muslim vote bank has eroded. The two major parties will fight out the battle of Kurukshetra in 2019.
For all the latest Opinion News, download Indian Express App
More From Meghnad Desai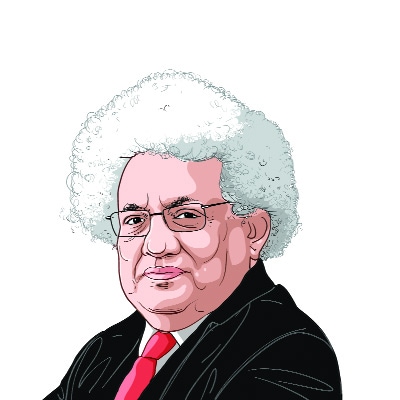 Out of my mind: A sense of priority

We only care about lynchings to blame the BJP. Child abuse in Bihar or Uttar Pradesh and wherever next matters only to disrupt parliamentary proceedings.…

Out of my mind: Imran's opportunity

Imran may get lucky. Most prime ministers have been from either Punjab or Sindh. He is the first from the frontier region. ..

Out of my Mind: Lynch State

I think the Honourable Supreme Court has got it wrong about lynching. It is not the lack of laws but a lack of will to…