Never tell the truth. Especially if you are a politician. Forget history. It only comes in the way of criticising your opponent. Check with your party leader what the latest version of history is. If you don't, you will be in trouble.
As Salman Khurshid is finding out. He merely agreed with his interlocutor at Aligarh that indeed the Congress's hands were stained with the blood of Muslims who had been victims of riots while it was in power all those years. How dare he? Who does he think he is? He is the scion of a distinguished dynasty of 'nationalist' Muslims who stayed with the Congress ever since Gandhiji launched the non-cooperation movement for khilafat in the early 1920s. When Gandhiji withdrew the movement due to violence in Chauri Chaura, Muslims were bewildered. Anyway, the movement failed to deliver independence in one year as Gandhiji had promised. Most Muslims left the Congress. The few who stayed were the 'nationalist' Muslims, including Khurshid's ancestor.
The Congress did agree to the Partition of India and then blamed it on Jinnah and the British. Jawaharlal Nehru was the first and only truly secular leader of the Congress. For 17 years while he was prime minister, communal violence was contained. Since 1964, there have been nearly 15,000 Hindu-Muslim riots.
It is convenient to pretend that violence against Muslims started only after the BJP came to power in 2014. Mohammad Akhlaq's murder was horrible and there have been ugly incidents due to gau rakshaks or the opponents of love jihad or those insisting on ghar wapsi. But these catch the eye today because of social media. The bias against Muslims has been around much longer. Lal Bahadur Shastri put Muslims in detention without trial during the 1965 war with Pakistan. The Ram idols were placed at Babri Masjid during Congress rule and Rajiv Gandhi allowed kar sevaks to start work on Ram temple bricks.
The Partition indelibly marked independent India. It took enormous effort on part of Nehru fighting against his colleagues such as Purushottam Das Tandon and Govind Ballabh Pant to shield Muslims from casual violence. But he was an exception. With his departure, secularism became a strategy for vote getting rather than a guiding principle of policy. Neglect of Muslims was reflected in the Sachar report commissioned by Manmohan Singh when he was prime minister. The Mandal report could be implemented only by a non-Congress government. It helped OBCs. No help came to Muslims even after Sachar report despite the Congress being in power.
India needs an open debate on the condition of Muslims. Muslims are not a homogenous mass. The extreme dislike of Muslims is a Hindi belt, BIMARU phenomenon; Muslims in Kerala or Assam or Kashmir are different. The Congress will have to admit that it did not do enough for Muslims to catch up with the Hindus in education or income. If the BJP is to be a serious contender for being the ruling party of India, it will have to come to terms with the permanence of Muslims in India. It took the BJP some time to become involved in the welfare of the Dalits; indeed only since Narendra Modi became the leader. It will have to open out towards Muslims as well. Triple talaq is a good step forward. But much more can be done.
For all the latest Opinion News, download Indian Express App
More From Meghnad Desai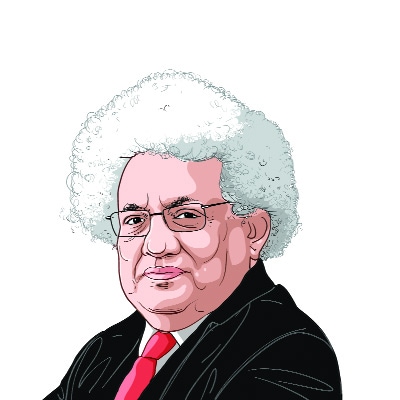 Out of my mind: A sense of priority

We only care about lynchings to blame the BJP. Child abuse in Bihar or Uttar Pradesh and wherever next matters only to disrupt parliamentary proceedings.…

Out of my mind: Imran's opportunity

Imran may get lucky. Most prime ministers have been from either Punjab or Sindh. He is the first from the frontier region. ..

Out of my Mind: Lynch State

I think the Honourable Supreme Court has got it wrong about lynching. It is not the lack of laws but a lack of will to…