When I joined the Labour Party , it was explained to me how I could run for Parliament. It meant getting your name on the Prospective Parliamentary Candidates list and then looking around for constituencies which had a vacancy at the next election for a parliamentary candidate. You applied and, if lucky, got shortlisted. You then competed with other applicants for the votes of the constituency's management committee, which would have 50 or so delegates from the various wards of the constituency. If you won, you became a candidate. But if elected, you still had to be reselected at every subsequent election.
This is just to explain why Rahul Gandhi's idea of holding primaries for even a few Congress seats was always going to fail. India has no tradition of inner-party democracy. Parties do not have an active membership which meets regularly in the period between elections. Members do not discuss party policy nor do they decide on policy issues in any way. Annual meetings do not lead to debates or resolutions about political issues. There is no electorate of party members which can vote in a primary.
India has a highly centralised structure in every party. Seat candidates are announced from the top. The BJP activists in Gandhinagar or Varanasi had no say in who they wanted as their parliamentary candidate. When was the last time Congress activists in Amethi had a meeting to discuss their MP's attendance or performance? How many meetings of the constituency party unit has Rahul attended?
It is, of course, not Rahul's fault (nothing ever is) that he does not know the history of his own party. Mahatma Gandhi built the Congress into a party with mass membership. This party had delegates elected from district level up to be present at the AICC. The annual Congress president was elected by the AICC, though Gandhiji always had his choice, as Subhas Chandra Bose found out. But this democratic delegate structure for the AICC had no counterpart in elections.
In 1937, when the first popular elections were fought, the Congress Parliamentary Board chaired by Sardar Patel centralised all decisions about candidate selection. Any remaining whiff of democracy was killed off by Indira Gandhi.
Fast forward to today and all the parties behave in this fashion. Who gets which seat is determined by the party's election board. The drama of elderly leaders wanting parliamentary immortality is more like a farce than a tragedy. Much worse is the Hindu joint family fighting elections en masse, as Mulayam Singh and Lalu Prasad have shown.
Every party has inducted the corrupt, the deserter of another party, the film star with no political experience, the retired bureaucrat or Army officer. It does not matter which party these grandees go to. They are supposed to attach votes to themselves, or at least the parties hope that is the case. The parties do not have an active, politically literate membership but only office seekers. So despite the usual last-minute tantrums, no one is going to object. It will be the same again next time.
In this respect, the Aam Aadmi Party has been a real disappointment. It says it believes in decentralisation and people power. Every mohalla in Delhi had its manifesto and was consulted. But the haste and hurry to become a national party have meant that the grassroots are ignored, as by every other party when it came to selecting candidates. AAP has not built up a network of constituency units with activists who debate the party's policies.
The candidate choice has not been entrusted to party members. A prominent Facebook profile or a popular Twitter account was enough to get a seat. No wonder their activists in Delhi (they don't have any in other places) feel sore. Even more, here is a great chance wasted to build a genuinely democratic party. It is a one-man band where Arvind Kejriwal's obiter dicta are party policy.
This is, however, an election for a new India. The electorate is fed up with the system. It may have little choice, but perhaps the electorate will choose the local face over the visiting neta. Democracy may yet come to India. Let us hope so.
For all the latest Opinion News, download Indian Express App
More From Meghnad Desai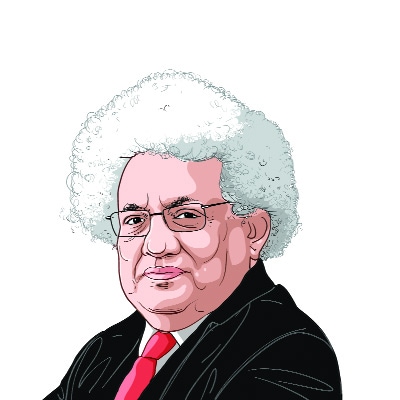 Out of my mind: A sense of priority

We only care about lynchings to blame the BJP. Child abuse in Bihar or Uttar Pradesh and wherever next matters only to disrupt parliamentary proceedings.…

Out of my mind: Imran's opportunity

Imran may get lucky. Most prime ministers have been from either Punjab or Sindh. He is the first from the frontier region. ..

Out of my Mind: Lynch State

I think the Honourable Supreme Court has got it wrong about lynching. It is not the lack of laws but a lack of will to…