Germaine Greer faces a boycott because she says transgenders are not real women. At a Canadian university, yoga classes have been cancelled reportedly because of concerns about "cultural genocide"! Labour MPs who disagree with their leader Jeremy Corbyn (who always disagreed with previous leaders) are threatened by cyber trolls with death.
Donald Trump wants to expel all illegal immigrants and build a Berlin Wall across the border with Mexico. He wants to keep a register of American Muslims as potential terrorists. He has won maximum support among Republicans.
There is an orgy of intolerance out there in the world. Twitter has made intolerance easy to practise. You can be insulting and anonymous. You don't need grammar or style to punch in 140 characters. It is more effective than shouting. People lay themselves open to attack on Facebook, and if you have Google Alerts, you may spend sleepless nights looking at what is being said about you.
In India, there is a complaint about intolerance from those who frankly don't like the change in government. But more has changed than just government. There is a new political order in power. After nearly 70 years of a single dominant ideology, it has shocked and surprised people that there are people who think differently. The new kids on the block lack the sophistication of the old elite. They have a different idea of India. They are aggressive in expressing themselves, even clumsy. But they are as Indian as those who are unhappy with their having come to power. These are people defending the cow or doubting that Muslims are genuinely part of India. They proclaim how pluralistic Hinduism is since Muslims and Parsis are tolerated here. For the other side that is a sign of intolerance. Why?
At its independence, the USA asserted equality of all men but was in denial about slavery. After 70 years, there was a civil war not on the question of slavery but whether the Union could survive with differences about slavery. India was born in the bloodbath of Partition. The Congress, while denying the two-nation ideology, signed its implementation.
There has never been a frank discussion of this birthmark of India as a nation. Jawaharlal Nehru insisted that India could only survive as a nation by denying the two-nation ideology. But official denial and harnessing academics to support the syncretic idea of India did not make it any truer than its rival — the idea of India as a Hindu nation with non-Hindu minorities. This vision of Indian history may lack Oxbridge panache but has to be debated. It is back.
This idea is not alien but as Indian as the other one. It will not go away with award wapsi or writing letters to The Guardian. It has to be openly debated. The old days when the prime minister dictated what we could think are gone. Narendra Modi may terrify his Cabinet but even he cannot silence the alternative view.
The only thing the governments at the Centre and in states need to do is to protect people's right to free speech and save them from violent attacks. No more M F Hussain sent in exile. No more banning Salman Rushdie. No attacks on rationalists. The BJP better do it if it seriously wants a second term.
For all the latest Opinion News, download Indian Express App
More From Meghnad Desai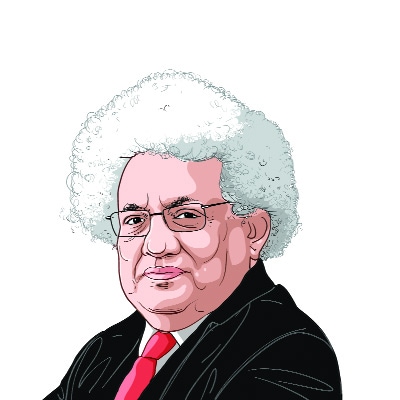 Out of my mind: Brexit decisions

Political divisions on this issue run through both the ruling party and the Opposition. The process of leaving has a time limit, which ends on…

Out of My Mind: IOU, RITA, TINA

In Malaga, there was a conference where they discussed topics such as the Index of Opposition Unity (IOU). Don't believe There is No Alternative (TINA)…

Out of my mind: Cross dressing

The Opposition has the one-item agenda of hating Modi. As in 1971, when the cry of the Old Congress was 'Indira Hatao', now it is…