Written by
Meghnad Desai
|
Published: October 29, 2017 1:10:40 am
A hundred years ago around now — on October 25 (November 7 modern style) — the Great October Revolution took place in St Petersburg, Russia. It was thought for many decades to herald the beginning of the end of Capitalism. Instead, the USSR collapsed within 70 years of its life. During the early years after Indian Independence, the reputation of the Soviet Union was very high. During the Fifties, there were debates about not if but when India would undergo a Communist revolution. There were predictions that just as Chiang Kai-shek was driven off to Formosa (Taiwan) by Mao Zedong, Jawaharlal Nehru would have to hide in the Andamans after the Communist revolution in India.
India copied the Soviet model of economic development. Investment was made in machines to make machines, rather than in agriculture or consumer goods, because that was how the Soviet Union had become industrialised in a single generation. A development strategy totally unsuited to India was tried because the Soviet Union had shown its success.
This bad economics held India back for 40 years while Asian nations such as Singapore, Malaysia and South Korea marched ahead. China also paid a heavy price for copying the Soviet model. In its case, Mao's fantasy economics led to the death of 40 million in the world's biggest famine. China also wasted 40 years pursuing Soviet economics. The centenary of the Bolshevik Revolution is barely noticeable. Russia has disowned the Revolution. Vladimir Putin says it was Lenin's fault, though others would blame Stalin and his dictatorial methods.
They tried to force a backward, poor economy into a Communist utopia far too soon. China in the same month celebrates its success as Xi Jinping is crowned as a thought leader of the same stature as Mao and Deng Xiaoping. The homage to Mao is basically to preserve the reputation of the party. It is Deng who is the real hero of Chinese history. After the death of Mao, Deng saved China from further ruin. He switched China to take up capitalist practices within a command economy. He attracted FDI and turned China into an export-led miracle economy. Thirty years later, China is coming out to declare that it wants to be the top power in the world. China has combined market economy and one-party political monopoly of power to show Russia how it can be done. It is a unique example of an intelligent Communist party.
India has had prominent Communist politicians. In 1952, the CPI was the largest party in Opposition in the Lok Sabha. The party enjoyed much support thanks to many of its members in cinema and theatre, universities and the arts. But it was disastrous politically. It always relied slavishly on advice from abroad — London, Moscow or Beijing. The party split not for any domestic reason but because of Russia-China differences. Neither in Kerala nor in West Bengal could the party generate economic growth. Its 35-year rule in West Bengal was a washout. The third Communist party, the Naxalite, is also not likely to remove anyone's poverty any time soon. India's Communist parties never won national power and did not do as much damage to the economy as their Russian counterparts did. The Congress learnt the wrong lessons and did the damage instead.
For all the latest Opinion News, download Indian Express App
More From Meghnad Desai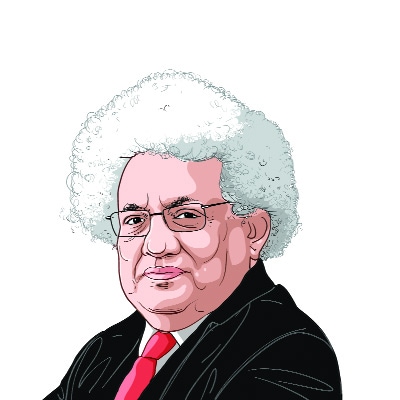 Out of my mind: Brexit decisions

Political divisions on this issue run through both the ruling party and the Opposition. The process of leaving has a time limit, which ends on…

Out of My Mind: IOU, RITA, TINA

In Malaga, there was a conference where they discussed topics such as the Index of Opposition Unity (IOU). Don't believe There is No Alternative (TINA)…

Out of my mind: Cross dressing

The Opposition has the one-item agenda of hating Modi. As in 1971, when the cry of the Old Congress was 'Indira Hatao', now it is…