The Congress party emulates North Korea when it comes to dissent, so the Finance Minister was brave to say what he did at last week's launch of a new book by the editor of this newspaper. So astounding was his admission about mistakes made by his government that he was pursued by TV anchors and asked to clarify.
P Chidambaram repeated what he said at Shekhar Gupta's book launch, which is that he believed that Congress leaders had failed to notice that Indian voters had changed. "India has moved," he said, "from a petitioner society to an aspirational one. Treating people as petitioners is a mistake… even the poor demand a better life and are no longer resigned to their fate."
If I were asked for a single reason to describe Narendra Modi's appeal, I could not find a better one. Modi noticed long ago that even poor, rural people now had middle-class aspirations, and in Gujarat he tried to meet them. A story he has repeated often in this campaign is of how when he first became chief minister, a group of farmers came to him and asked if they could at least have enough electricity in the evenings for them to be able to eat their dinner in peace.
It was this that inspired him to find ways of providing 24-hour supply of domestic electricity in rural Gujarat. Another story he has told often is of how Adivasi farmers came to him to ask for a better road because the bananas they were exporting to Mexico got damaged in transit on bad roads.
The Finance Minister is among a handful of people in the Sonia-Manmohan government who genuinely believes in the urgent need for economic reforms. Sadly, because of Sonia Gandhi taking the North Korean approach to criticism, nobody told her that she was spending too much money on supposedly helping the poor.
Nobody pointed out that even the poorest Indian would find it impossible to lift himself out of poverty with MNREGA's 100 days of annual employment. Nobody told her that malnutrition in Indian children will not end with her expensive and unwieldy food security law. So it was these acts of noblesse oblige that she and her son made the pivot of their election campaign and there is every indication that the average voter is not interested this time.
Anybody who travelled during this election will tell you that the old 'aam aadmi' has virtually vanished except in some small communities like the Musahar (rat catchers) community in Bihar. And even in such desperate poverty the voices I heard asked for jobs and development, not charity. Even they are not 'petitioners'. Nobody appears to have told Rahul Gandhi this, so he continues to talk about how Modi wants to help only a few rich people while the Congress way is to help the poorest of the poor.
Incidentally, one of the most dangerous things he has done is to lie about the Adani Group having been given farmers' land at throwaway prices. Gautam Adani has clarified that he bought wasteland for his port in Kutch from a Congress government in the Nineties, but Rahul continues to make his charges. He does this knowing that governments always give concessional rates for land that is to be used for a major public utility like a port or an airport.
None of this has worked to stop Modi, so in these last weeks of the campaign we have seen the Gandhis return to using their legendary charisma to lure voters back into their fold. Nobody uses this better than Priyanka Gandhi. Mesmerised TV reporters follow her everywhere, taking pictures of every move she makes and adding breathless commentary about how much she is like her grandmother.
Some senior political pundits have gone to the extent of asserting that had she been allowed to campaign across the country, she could have defeated Modi. Usually these are pundits who write their ponderous commentary from the safe environs of air-conditioned offices in Delhi and Mumbai so they never actually run into the 'common man' unless he happens to be driving their car or serving them dinner.
So they have failed to notice that what worked long years ago for the original Mrs Gandhi would not work even for her today. I can remember elections when voters said they would vote for Indira Gandhi just because they liked her face.
You do not meet people who talk this way today. They tell you that they want change and development because they are fed up with living without such fundamental needs as electricity, clean water, roads and basic civic services. The Finance Minister is absolutely right when he says that Indians are no longer 'petitioners'. They perhaps never would have been under a different economic vision.
Follow Tavleen Singh on Twitter @ tavleen_singh
For all the latest Opinion News, download Indian Express App
More From Tavleen Singh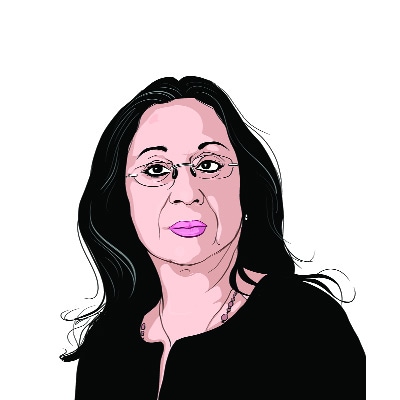 Can the RSS change?

The ugly truth is that the colonisation of India has continued with greater success after the British left, mostly because they left behind a colonised…

Fifth column: In defence of Mallya

Instead of competing to distance themselves from big business our political leaders should explain to the people of India why a company that produced 40…

The first lynching

Three years after the murder of Mohammad Akhlaq, there is no remorse in his village. There is a sense of menace...