Today, when more than a billion Indians worship the goddess of wealth, is a good time to talk about money. Especially since a World Bank report confirmed this week that Narendra Modi has not succeeded in making India business friendly. This report shows that India is barely more business friendly now than it was before. This is bad news for a Prime Minister who aims to place India among the 50 most business-friendly countries before his first term is up. If Modi has decided to aim this high, it is because he understands well the importance of private investment.
WATCH VIDEO: Cyrus Mistry Rubbishes Tatas Allegations: Find Out What He Said
This is why there has been so much emphasis on schemes such as Make in India and on foreign tours in Modi's first year in office. Their main purpose was to convince investors that India is once more open for business. In Sonia-Manmohan's second tenure, the atmosphere became viciously anti-business, as tax rules and policies began to change in whimsical fashion.
Retroactive taxation was the last nail in the economy's coffin and one of the biggest mistakes of the Modi government was to not rid us of it in its first Budget. But there are other reasons why we have not yet begun to see the sort of economic boom that we first saw after P V Narasimha Rao ended the licence raj. Had this seminal reform not dragged India out of decades of stagnant socialism, we may have been Venezuela today. Horrible thought!
When Modi became Prime Minister, those of us not of the socialist bent hoped that he would begin a new process of reform to take forward what Narasimha Rao started. This did not happen. So we still have huge profitless public sector companies bleeding the economy and we still have too many bureaucrats whose mindset remains pickled in Nehruvian times. Here may I say that there are in the Modi government, some outstanding exceptions, but they are stymied at almost every step by what one of them called 'the system'.
Those who constitute 'the system' continue to think of businessmen as evil, and the behaviour of some of our leading tycoons has not helped. For the mighty Tata Group to remove a chairman as unceremoniously as Cyrus Mistry was removed last week, helps strengthen the hands of those who believe that the best people to run the economy are bureaucrats. There are far too many educated, thinking Indians who believe this. These worthies never notice that Air India alone has an unpaid debt of more than Rs 40,000 crore or that other public sector enterprises remain bottomless pits. They do not appear to notice either that even Modi has failed to cut government spending on itself. Why do we need vast tracts of unused valuable land to remain in the possession of the Ministries of Railways and Defence? Why do we need government offices and housing to sprawl across the most expensive parts of Delhi and Mumbai?
Making commercial use of public land is only one reform that should be on the Prime Minister's agenda. There are others. Let him try registering a new company or some newly purchased property and he will soon discover why private investors remain hesitant to start investing. Let him drive along highways that lead out of Mumbai to some of our major ports to see how far we remain from modern transportation systems. These are all things that contribute to India faring so poorly on the ease of doing business front. This is without speaking of what our officials can do to make a bad situation worse.
They have years of experience in fooling naive political leaders into believing they are bringing about change without bringing any change at all. So we have chief ministers glibly declaring that they have made it easier to do business because they have reduced permissions from say '50 to 40', when what needs to be done is for the rules to be changed. Much of these changes have to be made by state governments and so far there is no sign that BJP chief ministers have made the dramatic, drastic changes that are needed.
When the Prime Minister does his Lakshmi puja this evening, let him remember what Kemal Ataturk once said, "No matter how great they are, political and military victories cannot endure unless they are crowned by economic triumphs." It is these 'economic triumphs' that we have not yet begun to see and, without them, it will not be long before ordinary Indians begin to see that those promises of change and development have been betrayed.
India is the only country that worships the goddess of wealth on its most important festival. So if poverty continues to haunt so many Indians, it is only because of povertarian leaders. It is time for Modi to prove he is different.
Follow Tavleen Singh on Twitter @ tavleen_singh
For all the latest Opinion News, download Indian Express App
More From Tavleen Singh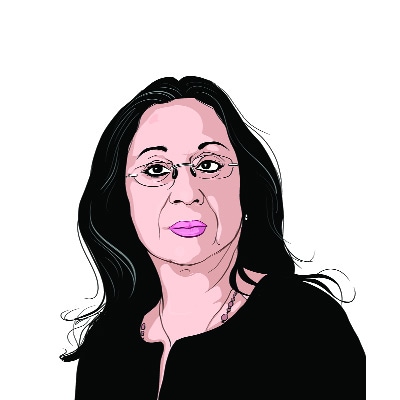 Confusion and horror in Kashmir

The United Nations released its first ever report on human rights violations in the Kashmir Valley. It recommends a commission of inquiry into the 'excessive…

Fifth column: Lies that help Modi

Modi has made mistakes in the past four years. He has failed to take India in a new economic direction. He wasted time on demonetisation…

Fifth Column: Bad news for the BJP

If Narendra Modi does not start paying attention to the message that voters in Uttar Pradesh have been trying to send him for months, he…