Written by
Abdul Khaliq
|
Published: January 5, 2016 12:15:06 am
Prime Minister Narendra Modi's stunning embrace of Nawaz Sharif in Lahore on Christmas Day has done more for galvanising the peace process in the subcontinent than any other intercession since Atal Bihari Vajpayee's time. All of a sudden, tensions had eased, there was hope and optimism in the air. It augured a much-needed release from the prison walls of hate and distrust that have marked India-Pakistan relations in the last few years. The impromptu act of camaraderie was particularly significant as it came in the wake of relentless bickering and recriminations.
Modi's latest stratagem is the most audacious gesture in our post-Independence diplomatic history; more so because of his political antecedents. It requires courage to brush off the objections of one's strongest supporters, whose life's work has been anti-Pakistan hysteria. Modi not only belied the media-inspired and allegedly liberal perceptions of his hawkishness but also discomfited a pussyfooted Congress. The Congress has historically been ambivalent or blatantly opportunistic not only in its secular stance — be it the Shah Bano case or not meeting with murdered MP Ehsan Jafri's wife — but even in improving relations with Pakistan. The Congress's Pakistan policy has invariably been moderated, if not controlled, by the hawks on our side.
The most heartening aspect of the casual interaction of the two PMs was their determination not to allow stray provocations to disrupt such meetings. Both governments will have to be wary of the spoilers
in our midst. A leading functionary of the ruling party muddied the waters straightaway by invoking the idea of Akhand Bharat, which is ideologically linked to the right and Hindutva, and is anathema to people on either side of our borders. It immediately provoked Pakistan's extremists to respond with "Ghazwa-e-Hind" — the Islamisation of India. Another worthy, a minister in the present government, made a barely veiled attack on the "uncontrolled growth" of the Muslim population.
Such a gratuitous statement conveys the message that when Muslims even within our borders are viewed with suspicion as "the other", it is futile to expect a thaw in relations with predominantly Muslim Pakistan or Bangladesh.
Striking an altogether different note, Ram Vilas Paswan pitched for a "mahasanghatan" of India, Pakistan and Bangladesh with a common currency and open trade a la the European Union. Going by what Europe has achieved, this mahasanghatan is eminently doable. Almost every country in Europe was embroiled in the two internecine World Wars that killed millions; yet today, 19 of these countries have a common currency and in 26 countries, citizens can move freely. Importantly, in the last 70 years, no guns have been used to settle issues between the countries of western Europe. Should that not be our goal?
Critics who believe that the encounter in Lahore was devoid of serious content miss the point that behind the bonhomie was a serious attempt to forge a new relationship based on goodwill, trust and mutual give-and-take. The seeming spontaneity was grounded in "emotion recollected in tranquillity", the realisation that the two nuclear-wielding entities cannot afford to walk an alternative path.
The ordinary Indian and Pakistani can now dream of the mouth-watering prospect of open borders that, to quote then PM Manmohan Singh, allow one to have breakfast in Amritsar, lunch in Lahore and dinner in Kabul. Fraternity in the subcontinent will not only help in tackling the overwhelming menace of terrorism but also the other curse of the region, poverty. If Kashmir were no longer a mutually debilitating bone of contention, both countries could scale down defence expenditure and scale-up investment on health and education.
PM Sir, in the face of the recent dastardly terror attack by Pakistan in Pathankot, the only hope for our benighted countries is your statesmanship and steely determination to blaze a new path in our relations, irrespective of the hurdles.
I, for one, am not only hopeful but convinced that you will not back down from your mission of peace and allow the enemies of humanity and the war-mongering TV experts to have the last laugh.
The writer, a former civil servant, is secretary general, Lok Janshakti Party. Views are personal
For all the latest Opinion News, download Indian Express App
More From Abdul Khaliq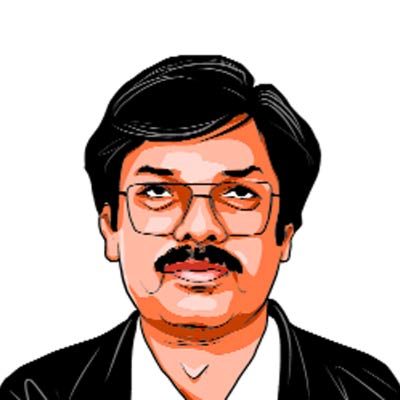 Archbishop's Message

The real issue is not whether or not he is entitled to make a political statement...

The fire next time

Recent debate on the Atrocities Act should factor in the milieu that marginalises Dalits at every step...

A false dilemma

For Ramachandra Guha empathy for Muslims is a liberal predicament. He makes a deeply unfair argument..