Written by
Meghnad Desai
|
Published: September 17, 2017 1:34:34 am
Gauri Lankesh's murder is as yet unsolved. I did not know her nor was I aware of her work till she died. I can feel sympathy for her as I hold similar iconoclastic views. I have no idea as to whether she was killed for her ideas, or in the course of some other quarrel or by accident. There are several people who 'know' who did it but their minds were made up before it happened.
There are far too many murders in India every day but those which involve politically sensitive cases — rationalists, journalists, RTI activists, cattle transporters — are treated not so much as a crime but as a political fistfight between rival ideologies. The issue seems to be not so much catching the murderer but pinning the blame on the political villain of one's choice.
In the Gauri case, there has been a huge outcry about the trolls who have taken delight in her death and celebrated similar other such deaths. Then there is the news that some of these trolls can claim the Prime Minister as one of their followers. Hence by implication, Narendra Modi has been accused of being complicit.
There is no doubt that many people do not like the sort of ideas Gauri Lankesh held. They hate rationalists, atheists and anyone who seems Western or modern. They express their dislike. The novel thing is not that there are such people. There have always been. But with the modern technology of tweets, we know their views and the names they operate under. We know who follows them. Thus, it is the technology which has made their views publicly known.
The abusive nature of these tweets has shocked many people. There is a demand that such things should be deplored if not banned. But trolls have as much right to Free Speech as do all the rest of us. The right of Free Speech cannot be qualified by insisting on what can be allowed or not as content of the speech. Abusive speech is as much free as good inspiring speech. And just as exercising the right of Free Speech is permitted, so is listening to it or 'following' it in the Twitter jargon. Even for Modi.
Pandit Jawaharlal Nehru gave a speech to a conference of newspaper publishers sometime during the Fifties. He said Free Speech was meant to protect the bad journalists even more than the good ones. What he was warning against was insisting that Free Speech would be allowed only for ideas which won social approval. It is normal to hear that people abuse the freedoms they have. But that is precisely the point of freedom. Nehru could have said that journalists should exercise their freedoms with responsibility. But that way lies fascism. He knew better.
India is going through one of the most profound transformations in its recent history. Old received ideas long thought to be the correct ones are being challenged by other ideas previously deplored. Western liberalism is confronted with Hindu nationalism. Such churning leads to doubt and debate. But that is the strength of a free democratic society. The trolls are as much a part of democracy as are their critics.
It is the murder which is criminal not trolling. Let us hope the police catch Gauri's killers.
For all the latest Opinion News, download Indian Express App
More From Meghnad Desai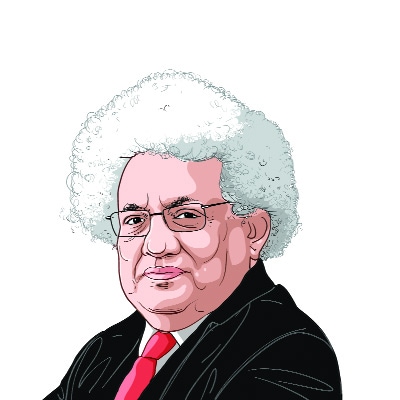 Out of my mind: Power as poison

Prime ministers get blamed for everything that goes wrong even when the problem may be with the states and their failure to maintain law and…

Out of my mind: Brexit decisions

Political divisions on this issue run through both the ruling party and the Opposition. The process of leaving has a time limit, which ends on…

Out of My Mind: IOU, RITA, TINA

In Malaga, there was a conference where they discussed topics such as the Index of Opposition Unity (IOU). Don't believe There is No Alternative (TINA)…