Written by
Meghnad Desai
|
Published: January 28, 2018 12:46:09 am
A friend recently proposed that I should write about 'Prime Ministers India Never Had'. There are the usual names — Subhas Chandra Bose, Sardar Vallabhbhai Patel, Jayaprakash Narayan, K Kamaraj. There are always names of politicians who secretly aspired but never had the opportunity — Jagjivan Ram, Y B Chavan and of course Pranab Mukherjee. But there is one name which is always particularly intriguing and indeed could have changed the course of political history had he got his chance — Jyoti Basu.
Basu's name is special because his name came up publicly after Atal Bihari Vajpayee failed to win confidence in 1996. A coalition of smaller parties with outside support of the Congress was ready to form the government. As India's longest serving chief minister, Basu was eminently suited and even ready to take on the job.
He never became prime minister because his party, the CPM, refused to give him permission to take up the office. Party discipline being what it is, one has to suspend independent thinking as a CPM member. As a long-serving member, Basu followed the party's command and refused the job.
This was just another in a series of blunders committed by the Left. Personal quarrels and jealousies were disguised as matters of principles; the green-eyed monster of jealousy confined Basu to Calcutta, as it then was. A partisan quarrel was allowed to dominate national interest. It is possible that given his talents and his ability to reach out to other parties, Basu could have sustained a full five-year government. He was the tallest leader the Left had produced and the only one who commanded national admiration.
The United Front government managed just two years' rule, with two prime ministers, H D Deve Gowda and I K Gujral. It opened the way for Vajpayee to come back in 1998.
The Left reaped some fruit from the revival of the Congress and the UPA. But then it decided that anti-Americanism was the Supreme objective the party should pursue. It broke with the UPA, but Manmohan Singh won the trust vote. In the next election of 2009, the Left got decimated.
This piece of history is only worth recounting because it is happening all over again. Sitaram Yechury, the friendliest face of the Left, was of course denied his place in Parliament because once again party rules matter more than national interest. Now, as general secretary, his proposal for an alliance with the Congress in 2019 has been rejected by the party in favour of a rival proposal for a 'principled', i.e. suicidal, refusal to join such an alliance.
It may not matter any longer. During the Fifties, the Communist Party of India had enormous clout in parliamentary politics (the second largest party in the Lok Sabha after the 1952 elections), in intellectual circles, with philosophers, historians and economists, as well as in cultural sphere, with cinema, dance, folk music and the arts heavily committed to a Communist vision. We then thought that the issue was not if but when India will become Communist.
But we did not appreciate that both the Communist parties are into navel gazing and dogma than in winning political power. No Indian Communist saw the issue of caste and Dalits as crucial to understanding India. What a waste! It is worse than incompetence. It is political suicide.
For all the latest Opinion News, download Indian Express App
More From Meghnad Desai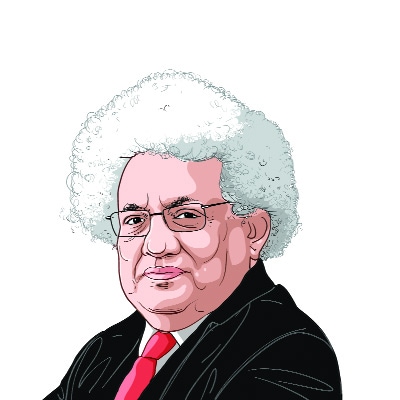 Out of my mind: A sense of priority

We only care about lynchings to blame the BJP. Child abuse in Bihar or Uttar Pradesh and wherever next matters only to disrupt parliamentary proceedings.…

Out of my mind: Imran's opportunity

Imran may get lucky. Most prime ministers have been from either Punjab or Sindh. He is the first from the frontier region. ..

Out of my Mind: Lynch State

I think the Honourable Supreme Court has got it wrong about lynching. It is not the lack of laws but a lack of will to…