Written by
Swasti Rao
|
Updated: October 5, 2021 7:42:35 am
Fumio Kishida, 64, will be sworn in as the new prime minister of Japan today. After a close runoff with the popular vaccine minister Taro Kono, Kishida, a former foreign minister, won the race for the Liberal Democratic Party leadership — he secured 257 votes against Kono's 170. He is expected to form a new cabinet and reshuffle the LDP executive this month. The first test of his leadership will be in November when Japan is slated to have general elections.
The LDP has been in office continuously since 1955 (except for brief intervals). The Japanese PM, then, is virtually the leader of the LDP as the party hardly ever loses elections. However, factional support that decides the leadership frequently switches from one leader to another — leading to prime ministers with short stints. A few like Junichiro Koizumi or Shinzo Abe have broken this barrier with the latter becoming the longest serving PM of Japan. The latest to fall before LDP factionalism is the outgoing Yoshihide Suga. Although Kishida has moderate support, it is his reputation as a consensus builder that has won him support across the factions. With this he has checked the rising momentum of the charismatic Kono. By favouring Kishida, the LDP power-brokers have proved that they favour structural stability, calm and consistency rather than out-of-the-box reformatory politics that Kono championed. It is expected that Kishida and his cabinet will distribute positions among the factions to maintain a balance. In an attempt to strike a chord with the younger legislators, he has pledged to reduce the term length for LDP executives to three years. This will allow younger people into the party leadership structure.
Kishida had previously served as LDP policy chief and was foreign minister between 2012-17, when he negotiated accords with Russia and South Korea, with whom Japan's relations are often rocky. Most recently, while Kono favoured Japan acquiring nuclear submarines, Kishida remains much more cautious and traditional when it comes to controversial topics. He has a steadfast anti-nuclear stance. If he stays, this reputation might help him get away more easily with security add-ons in a country where the pacifist Article 9 guides the direction of Japanese constitutional discourse on security.
China's assertiveness and a pandemic-hit economy remain the two most important challenges for Kishida. On the domestic front, he has proposed an income distribution plan by announcing a spending package of more than 30 trillion yen ($270 billion). If he also addresses the interests of the middle class, his tenure could turn out to be more stable than Suga.
In contrast to Abe's "Abenomics" that boosted corporate profits in the hope that the benefits would trickle down to the lower-level wage earners, Kishida has stressed the need to distribute more wealth to households and thus maintain a stable middle-class in Japan. The Suga administration laid emphasis on decarbonisation and digital transformation, which is likely to be carried forward by the new administration.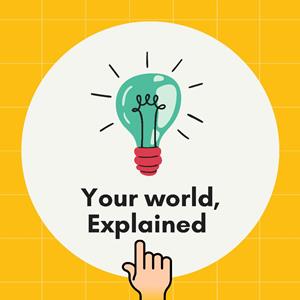 Kishida will continue with Abe-Suga era policies in international politics. He will take a hard position on China. He shares the broad consensus on the need to boost Japan's defences and strengthen security ties with allies, particularly the US. A free and open Indo-Pacific will remain a mainstay of Japan's diplomatic outreach in the region and to other partners, including the Quad members, i.e. the US, Australia and India. With India, a continuation of Suga-era policies will be seen in ongoing projects like the Mumbai-Ahmedabad High Speed Rail (MAHSR) project. There will also be deepening of bilateral security and defence cooperation with India. Advancements will also be seen in the recently-launched Supply Chain Resilience Initiative (SCRI) between India, Japan and Australia. On the security front, Kishida wants to rev up Japan's coast guard and has reiterated Taiwan's security as crucial to Japan's own. He has sharply criticised China's treatment of the Uighur minority and favours passing a resolution condemning it. He also aims to appoint a prime ministerial aide, a first for Japan, to monitor the Uighur human rights situation.
Despite the above, he stands for preserving trade ties with China because of pandemic-linked supply chain disruptions in Southeast Asia. The good news is that the latest wave of coronavirus infections has decreased rapidly. Despite the global economic slowdown, Japan's GDP is likely to grow in the fourth quarter centred on consumption due to pent-up demand.
This column first appeared in the print edition on October 4, 2021 under the title 'A consensus builder in Japan'. The writer teaches at the Department of Strategic and Security Studies, Aligarh Muslim University
The Indian Express website has been rated GREEN for its credibility and trustworthiness by Newsguard, a global service that rates news sources for their journalistic standards.