Written by
Nisha Biswal
|
Updated: November 23, 2021 7:15:28 am
Over the past two decades, the partnership between the world's two largest democracies and free-market societies has strengthened tremendously. From strategic cooperation to our deepening people-to-people ties, the gains have been impressive.
In that time, trade and investment volumes between the United States and India have also experienced enormous growth but still lag behind our deepening strategic and cultural alignment. As the US-India Trade Policy Forum begins, it is critical to address this shortfall. The current stakes for a growing economic partnership have never been greater as we experience a volatile and uneven global economic recovery from the pandemic.
Along with other countries, the US is trying to navigate a boom in consumer spending, tame inflationary pressures, and align global supply chains with broader strategic objectives. Expanding trade can reduce consumer prices and put its economic recovery on a more stable footing.
At the same time, India is trying to move up value chains and reach ambitious development targets. The aim is to grow to a $-5 trillion economy by 2025, become a hub for high-tech manufacturing, and install 500 GW of renewable energy by 2030 — goals that can only be achieved with US capital and investment, and continued access to the American market.
Prior to the start of the US-India Trade Policy Forum, the US Chamber of Commerce called for urgent action to enhance the commercial relationship and lay the groundwork for an eventual comprehensive bilateral trade agreement. With flexibility and a commitment to keep the bigger picture in mind, progress toward these goals can be achieved.
On India's side, there is already a positive momentum in the economic partnership to build on — recent moves to raise FDI caps in key sectors and the repeal of the retroactive tax law have boosted investor confidence and stoked optimism on India's liberalisation path. The Indian government has signalled its dedication to reform and has expressly supported a trade deal with the US — a welcome and historic development. However, some harmful legacy policies have persisted and intensified during the pandemic, with the government implementing unpredictable tariffs and regulatory regimes targeting foreign firms.
The Biden administration, having not yet offered a full-throated global trade policy, signalled a narrower focus on these legacy trade irritants ahead of the TPF. The White House has called repeatedly for democracies to come together in this era of strategic competition.
As the first US-India TPF in over four years begins, neither of these starting points is likely to culminate in the broad trade deal for which we have long advocated. However, both governments can make real progress by pursuing negotiations on two parallel tracks: One dedicated to removing and resolving longstanding irritants and disputes, and the other focused on building a 21st-century trade framework that can bring together the best of both countries, starting with the key sectors that are driving growth and innovation across the economic corridor.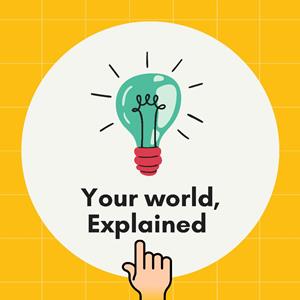 US-India cooperation in the healthcare sector stands to be one of the most impactful areas for our countries and the global health architecture. As our two countries emerge from the global pandemic, this is a unique moment to form a health initiative that removes barriers to the Indian market that harm both American workers and Indian patients. To facilitate growth in the sector and drive investment in research and development, it is essential that the governments embrace market-based approaches on innovative medical products, ensure that public procurement policies do not discriminate against foreign firms, and align regulatory structures to speed the approval of medical devices and pharmaceuticals so that critical and lifesaving therapies can get to the market faster.
To promote further growth in the digital sphere, which represents over $100 billion of bilateral trade, we must address several foundational issues, such as the digital service tax, cross-border data flows and common cellular standards. It's important that on the digital services tax, India accords with emerging global agreements that will accelerate trade.
Similarly, it is important that India and the US come to a common ground on 5G standards so that the world's democracies can operate in an integrated telecommunications ecosystem. New data regulations should also facilitate the flow of information and respect internationally recognised intellectual property rights that serve as the cornerstone for innovation worldwide.
Progress on these fronts can address some of our current economic maladies and create the momentum and goodwill to begin to remove the impediments to a bilateral trade deal — one that can facilitate the movement of the goods, services, technology, talent, and capital necessary to fortify the world against climate disruption, prepare it for future pandemics, and build an economy ready for the challenges of the 21st century.
Among the Biden administration's most urgent initiatives is proving that democracies can come together in this period of geopolitical flux. Strengthening trade and investment ties through a reimagined US-India Trade Policy Forum is a great place to start.
This column first appeared in the print edition on November 22, 2021 under the title 'The push US-India trade needs'. The writer is president, US-India Business Council and Senior Vice President, International Strategy, Global Initiatives and South Asia, US Chamber of Commerce
The Indian Express website has been rated GREEN for its credibility and trustworthiness by Newsguard, a global service that rates news sources for their journalistic standards.