Written by
Meghnad Desai
|
Published: January 4, 2009 12:40:51 am
The Congress-NCP Kashmir saga is beginning to look like Subhash Ghai's Saudagar. We are now into the third generation of the story. Sixty years ago the Kashmir dispute began. Then we had Nehru and Sheikh Abdullah doing a bhai-bhai routine. Then,in 1953,the brothers fell apart. Nehru incarcerated Sheikh Abdullah and blotted his record as a democrat and a man who obeyed the Rule of Law. That generation failed to tackle the issue of Kashmir.
As far as Indira Gandhi was concerned,she could blow hot and cold on the issue and treat Sheikh Abdullah like some family retainer rather than a leader of a large state of India. (She treated the rest of India not much better when she lost her cool.) Elections had to be rigged in 1983 to make quite sure Kashmiris did not get infected by the disease of democracy. Whenever convenient,any Abdullah could be tarred with the secessionist brush. The next generation of Rajiv Gandhi and Farooq Abdullah started off better,but still things went from bad to worse.
Now 20 years on,we have another generation of the Abdullahs and the Nehru-Gandhi family. This time it looks like there may be a happy ending. For one thing,Congress does not have the overwhelming power it used to have. It needs all the friends it can get. But,also as we saw in the case of Mizoram,it is possible to convert guerrilla warriors into democrats,and teach them to fight elections rather than wars. India is beginning to get relaxed about any threat of balkanisation,the fear that haunted the first generation of leaders after 1947. The anti-Hindi agitation of the 1960s was settled consensually,even though Annadurai was threatening cessation in Lok Sabha itself. The Khalistan disputes of the 1980s,the long struggle in the NEFA region with the many local communities-Nagas,Mizos and many more got settled eventually. Each time a judicious combination of guns and ballot boxes has worked. So can we hope the same for Kashmir,at last?
Kashmir is not one but two disputes. One is the familiar international one with Pakistan which has been an ongoing dialogue with the Pakistan leaders—Bhutto and Zia,Sharif and Musharraf. But there is also the dispute within India. Kashmiris have their legitimate desire for good clean governance and elections not manipulated by Delhi. For the rest of India,Kashmir has to be there mouse-like in its meekness,so we can show the world how secular and tolerant India is. Kashmir is there to serve India; India will not do much except keep a large army there and make sure Kashmiris don't get up to anything. Just last week we learnt that the three-month ban on sending SMS has been lifted in Kashmir. Can you imagine any other part of India,which can be treated so highhandedly?
Leaders in Kashmir (not Jammu,of course) are treated with suspicion,if ever they express any opinion except a parrotlike repetition of Kashmir being an integral part of India. If so,why not make it an integral part? In the summer,when the Jammu agitation closed off the access of the Valley producers to markets in Punjab,we saw how pathetic the infrastructure investment has been there. The long-planned rail link is still in the distant future. So the rest of India is happy to keep Kashmir in isolation as long as it keeps quiet about autonomy.
May be Gen X will do better. It will treat Kashmir as a normal part of India,without hysteria and constant suspicion. Perhaps the presence of Congress and BJP and the many more national parties,which contested the elections,are a good harbinger of things to come. Like other states,Jammu and Kashmir will have local parties and national parties. They will complain about the state being neglected to bargain for more money. Let the genuine desire for autonomy be met with more investment for a genuine integration of the state into India. Then perhaps Mehbooba Mufti will not have to prove her loyalty to India any more than Raj Thackeray does.
For all the latest Opinion News, download Indian Express App
More From Meghnad Desai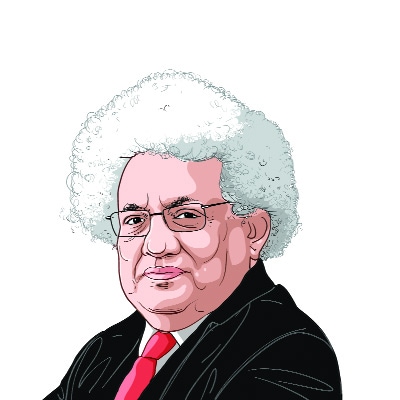 Out of my mind: Brexit decisions

Political divisions on this issue run through both the ruling party and the Opposition. The process of leaving has a time limit, which ends on…

Out of My Mind: IOU, RITA, TINA

In Malaga, there was a conference where they discussed topics such as the Index of Opposition Unity (IOU). Don't believe There is No Alternative (TINA)…

Out of my mind: Cross dressing

The Opposition has the one-item agenda of hating Modi. As in 1971, when the cry of the Old Congress was 'Indira Hatao', now it is…