Did the Prime Minister's heart miss a beat when he watched the people of Benares pour into the streets to welcome Sonia Gandhi last week? Mine certainly did because the last thing India needs is another spell of feudalism in socialist guise. Feudalism so debilitating that it reduced India's oldest political party into being the servitor of a dynasty that has long shown that it is bereft of new ideas, except those that keep it in power.
Your columnist is routinely derided by leftists and secularists for supporting Narendra Modi, and routinely trolled on Twitter for being a 'Modi bhakt'. Let me explain the reasons for my continued support. I first saw Modi in a sympathetic light when I realised that he was being unfairly demonised by revered media pundits. These venerable pundits had never demonised other political leaders on whose watch equally horrible communal violence had occurred. Unjust or not? Then they refused to accept that ordinary people across India had forgiven him by 2014 and were ready to make him prime minister. Many remained in denial till the results came out. If I have continued to see Modi as our only hope, it is because the alternatives are terrifying.
There is the Dynasty. And then there is worse and worser. There is Nitish Kumar whose only new idea is prohibition. He has become so obsessed with this idea that he is trying to pass a law that allows whole families to be jailed if one member is caught drinking. Has nobody told the Chief Minister of Bihar that prohibition always fails to stop people from drinking but always succeeds in creating criminal mafias? From reliable sources in Bihar I hear that relatives of powerful politicians are already making fortunes from illicit liquor.
Watch Video: What's making news
Then there is Arvind Kejriwal. I stopped taking him seriously after reading his book Swaraj. But after he returned spectacularly to power in Delhi, I was forced to take him seriously. Especially because I noticed that his dominant traits were narcissism and a disdain for dissent that would do a Marxist dictator proud. His methods are so erratic and his fantasies so bizarre that he would turn India into Venezuela in five years. So the way I see it, Modi is India's only hope, but he has to take his mandate back from the RSS.
The leaders of this Hindutva Mothership have forgotten that had Modi not embodied a new hope for young aspirational Indians, their vaunted cadres could not have managed to get the BJP halfway close to a full majority in 2014. But they have seized the mandate as if they won it personally and interfered openly in matters of governance and public education. Incidentally, I believe that Indian public education must be decolonised so that Indian children can discover in their own languages India's vast heritage. Sadly the RSS cannot see beyond religion so their efforts have been deleterious. On top of this, fanatics of RSS persuasion go about these days committing horrible acts of violence. In the garden of Hindutva, there is great good and great evil, and it is evil that we have seen unleashed.
The Sanatan Dharma personifies all that is good. Its idea of allowing every sacred belief and scripture to be questioned is profound. This idea is more important today than ever. But this is something that the RSS is oblivious to because of its mistaken belief that it is only when Hinduism becomes like Islam that Indian civilisation will be protected from foreign influences. It is in pursuit of this extremely stupid idea that the cow protection squads have taken not just to stopping the cattle trade totally, but have also destroyed the livelihoods of whole communities who depended on it.
When it was just Muslims who were victims, the ideologues of the RSS said nothing. Now that the violence has spread to Dalits, and there are mass protests in Gujarat, these ideologues have gone to great lengths to prove that Dalits are part of the Hindu religion. They have appeared on TV debates to assert that it is RSS workers who have fought for Dalits to be allowed into temples across the country. They seem not to have noticed that it is no longer about temples and worship.
Since the Prime Minister has remained silent, the impression has gone around that he secretly approves of what these cow vigilantes are doing. And yet every act of violence has harmed his image as a leader. Last week, his friend Barack Obama's spokesman drew attention to the horrors perpetrated by cow vigilantes in India. If this does not set alarm bells off in 7, Race Course Road, it is hard to see what will. It really is time for the Prime Minister to snap out of his cocoon of silence and take back his mandate.
Follow Tavleen Singh on Twitter | @ tavleen_singh
For all the latest Opinion News, download Indian Express App
More From Tavleen Singh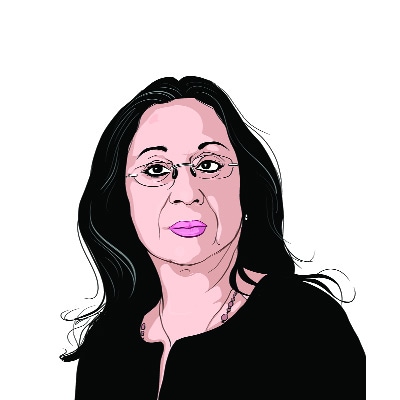 Fifth column: Back to vote banks

The most powerful vote bank has always been the Muslims and this does not belong to the BJP, so in the past four years they…

Towards a Hindu Pakistan?

If the BJP does manage to win a second term, the Prime Minister would do well to ask himself why we have violent Hindutva instead…

Back to old times?

For those Indians who gave Modi a full majority it was because the words 'parivartan' and 'vikas' came as music to their ears...