Every time Independence Day comes, I find myself in reflective mood. Trysts and broken trysts fill my head, and when I sort through them, I find that broken trysts squash the other pile down in seconds. Next week Narendra Modi will make his fourth speech to the nation from the Red Fort and next year the last one of his first tenure. So should we be talking of broken trysts or a shining list of unbroken promises? Has that promise of 'parivartan' that won him the first full majority for a prime minister in 30 years been met? What have been Modi's real achievements in his tenure so far? On the political front he has gone from strength to massive strength. BJP governments control nearly all our major states and the spectacular victory in Uttar Pradesh confirmed that 'the people' still believe that the Prime Minister will fulfill his promises of change and prosperity. His worst enemies concede that if a general election were called tomorrow, Modi would win again with a full majority. So why does it feel to even a 'Modi bhakt' like me that there is a mood of broken trysts in the air?
When I pondered over this, I realised that my disappointments relate entirely to the Prime Minister's apparent inability to see that his greatest achievements can come in education and healthcare. It is in these two areas that Congress governments failed India again and again and again. Education is more important because better public health services will come as soon as Indians are educated enough to demand them as insistently as they demand waivers of farm loans. But there will be no improvement in the abysmal standard of our schools and colleges unless the Prime Minister and his chief ministers work as a team. BJP chief ministers have so far shown that they have no idea what to do so they tinker stupidly with history books and change Akbar's victory in the battle of Haldighati to defeat in Rajasthan, and erase the Mughals from history books in Maharashtra.
They do not notice that there is almost no village in India that has a library or a bookshop. How can children really learn to read if there are no books? How can children understand what it means to be Indian or Bengali or Marathi or Telugu if they do not read literature in their own languages? Why has the Modi government done nothing to change a colonial school system that creates deracinated Indians in our finest schools, and semi-literate, unemployable ones lower down the ladder? Why are BJP governments perpetuating the worst failures of the Congress?
When I took my questions to Modi's Minister of HRD not long ago, he said they were unable to change the useless Right to Education law for fear of being seen as "anti-poor", but that they were "bringing amendments". Is there anything more 'anti-poor' than forcing our poorest citizens to send their children to very bad private schools only because state schools are worse?
So here is my humble suggestion for August 15. Since Modi has chosen to continue with the leaky, corrupt MNREGA (he publicly denigrated), let him order his chief ministers to use these funds to build village libraries and bookshops. Order them to give panchayats more funds to run schools and local hospitals. Speaking of panchayats, when is the Prime Minister going to realise that India no longer needs collectors? This colonial post should have ceased to exist decades ago and is today a major stumbling block in 'vikas' and 'parivartan' in rural parts. No village council can build anything without first seeking funds and permission from this little despot. On the watch of these omnipotent autocrats, small towns today resemble filthy shanties and villages resemble cesspools. Are we seriously worried that elected officials could do worse?
On the higher education front, all that needs to be done is to end the licence raj. Abolish the University Grants Commission, the AICTE and the vast maze of regulations and regulators that operates under them and we could see instant improvement in higher education. If they are reluctant to relinquish their enormous powers, let them spend their time controlling only government colleges and universities. While we are about it, what about setting up a committee to consider the abolition of all reservations in educational institutions? There are hard choices and hard decisions to be made, but if the Prime Minister really wants to see major 'parivartan' by the time he makes his next speech from the Red Fort, he must make them. As someone who believes that cultivating a love for books solves the learning difficulties of the most backward children, may I end by suggesting a campaign on Swachch Bharat lines to build libraries in every village by next August 15. Meanwhile, Happy Independence Day.
Follow Tavleen Singh on Twitter @tavleen_singh
For all the latest Opinion News, download Indian Express App
More From Tavleen Singh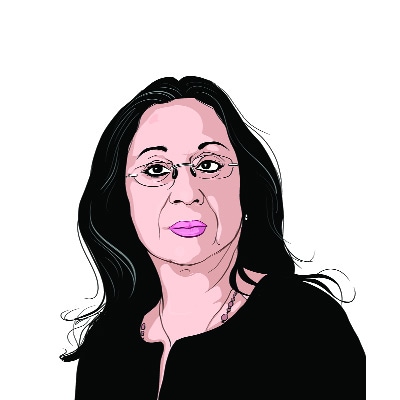 Fifth column: In defence of Mallya

Instead of competing to distance themselves from big business our political leaders should explain to the people of India why a company that produced 40…

The first lynching

Three years after the murder of Mohammad Akhlaq, there is no remorse in his village. There is a sense of menace...

Fifth Column: A false narrative

The essence of the new narrative is that Modi has 'destroyed' the institutions of democracy and that if he gets a second term he will…