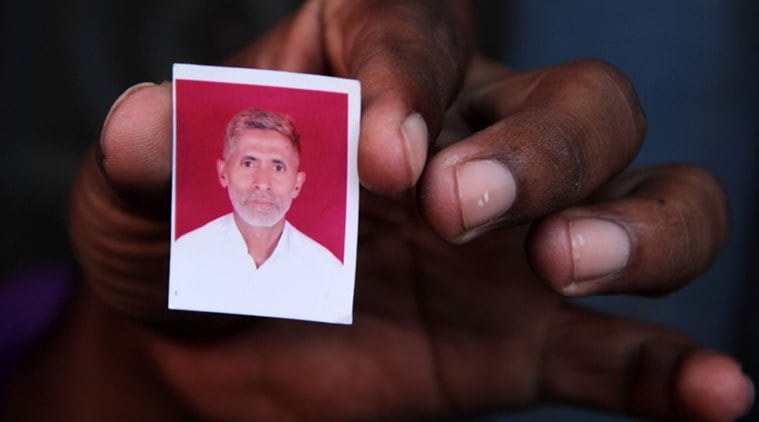 In more than 40 years in journalism, never have I seen such an explosion of free speech in India. The Prime Minister has been called a fascist, he has been charged with being complicit in the murder of Mohammad Akhlaq, he has been reviled by his political opponents and each word said has been given full and faithful coverage in the media. Only last week I was at a gathering in Mumbai where Raj Thackeray mocked him for travelling so often abroad that a sequel to Bajrangi Bhaijaan was being planned, for Salman Khan to bring him back to India. This was reported in the newspapers without anyone caring to mention the new directions in foreign policy. Or Narendra Modi's efforts to revive foreign investment in the moribund economy he inherited.
Yet the writers, historians, filmmakers, artistes and scientists who have joined the award-returning protest say that they are protesting because they believe that freedom of expression is under threat. What a bunch of old frauds these 'intellectuals' have proved to be. Even as someone who predicted long before Narendra Modi became prime minister that something like this would happen, the extent of the fraudulence has surprised me. Not one of the men and women who have joined the protest have given a single example of books being banned or films being stopped, and yet they have whipped up such hysteria in the media that in the eyes of the world, India is today as awful a country as Iran.
Speaking of Iran, did you hear one of our conscientious intellectuals raise their voices for the poets Fatemeh Ekhtesari and Mehdi Mousavi who have been sentenced to receiving 99 lashes each for shaking hands with people of the opposite sex? No, you would not have. The Indian intellectual is a creature of selective outrage, so we did not hear voices raised either when Professor T J Joseph's hand was chopped off by jihadists of Kerala's Popular Front of India. He offended this Islamist military outfit because in their dreadful version of Islam, he had blasphemed their Prophet. Professor Joseph's Islamic punishment did not make national headlines and was quickly forgotten because we in the media are as proudly 'liberal' as the award-returning intellectuals. So when was the last time you read a serious article on the ethnic cleansing of Pandits from the Kashmir valley?
The truth is that us 'liberal' types are really the most illiberal people you will ever meet. We cannot accept a narrative that differs from the narrative that we believe is the right one and Narendra Modi in our narrative has always been a villain. And must remain a villain even if this means turning democracy on its head. If a recent Pew poll reveals that Modi still has an 87 per cent approval rating, then the pollsters must be fascists or the people must be wrong. It might interest you to know that many of the protesting writers, filmmakers and historians have opposed Modi long before he became prime minister. Some openly campaigned against him during the 2014 general election and cannot accept that the people chose to give him a full mandate. Many lurked about in the corridors of fine hotels in Banaras hoping to influence voters to reject Modi and embrace Arvind Kejriwal.
As someone who was also lurking about in the corridors of fine hotels in Banaras, I ran into some of these 'intellectuals' and tried explaining that in their ivory tower they were missing the mood of the people. Nobody listened. They did not want to because their purpose was clear. It was to convince foreign correspondents of their view, and they succeeded brilliantly. So most influential foreign newspapers reduced the story of the most remarkable general election India has seen in decades to a dull tale of imaginary Hindu-Muslim tensions.
It was as if along with our intellectuals they were waiting for something like the murder of Mohammad Akhlaq to happen. When it did, the foreign press used it to once more paint India as a country that was really not much better than the Islamic republic next door.
So totally have the protesting intellectuals occupied the public square in recent weeks that not even General Pervez Musharraf admitting that Hafiz Saeed and Osama bin Laden were Pakistani heroes got the attention it should have. They will continue to dominate the public square till the elections in Bihar are over in the forlorn hope of changing the mind of voters. Then they will disappear into obscurity till the next important election happens when they will undoubtedly find some new issue to make a racket about. The sad truth is that our public intellectuals have always acted as a fifth column of the Congress party for reasons of 'secularism', and this is now more obvious than it has ever been.
@ tavleen_singh
The Indian Express website has been rated GREEN for its credibility and trustworthiness by Newsguard, a global service that rates news sources for their journalistic standards.