Is it time to stop, take a breath, and consider if yet another false narrative is being created? It is true that the economic slowdown has become Narendra Modi's biggest political problem and he must take urgent steps to rectify the things that have gone wrong. But he was right to warn last week against the miasma of pessimism that is being created around his government. The campaign to defame him is not new. From the day he became Prime Minister, there has been a concerted effort by the commissars who control political commentary to paint him as a fascistic despot who will destroy the 'idea of India'.
This 'idea' is one that serves entirely to preserve a polity of socialist feudalism nurtured assiduously by political leaders trying to ensure that their heirs inherit their political parties. This ugly little 'idea' comes veiled in such pieties about secularism and socialism that to many it sounds almost noble. Modi's ascent directly threatened nepotistic promoters of this polity not just in the opposition parties but within the BJP as well. So from his first day in office, this club of nepotistic politicians colluded across party lines to smear him.
Comparisons with Hitler were made on the edit pages of major newspapers, long debates on 'growing intolerance' were held on prime time TV channels, in which famous intellectuals openly reviled him. It fortified their narrative about 'growing intolerance' when Modi remained silent after gangs of Hindutva cow vigilantes began their murderous attacks on Muslim dairy farmers and cattle traders. Barbaric, videotaped lynchings made international news and Modi came to be seen as a promoter of Hindutva horrors rather than the modern, economic reformer that he was projected as during the 2014 election campaign.
As Prime Minister he started well by throwing the Planning Commission into the dustbin. And, by pointing out that MGNREGA was a colossal waste of public money that had been spent mostly on providing dole and not guaranteeing jobs. But then he seemed to lose his nerve and veer off course. Instead of exalting prosperity, as he once had, he began to exalt the virtues of poverty and projected himself as the messiah of the poor.
To prove his 'pro-poor' credentials he began his hunt for 'black money' and abolished more than 85 per cent of our currency to further this cause. The move worked politically as the election in Uttar Pradesh affirmed, but economically it affected small businessmen, traders and farmers badly since their businesses ran on cash. What the Prime Minister seems not to have noticed yet is that tax evasion is not 'black' money, or that millions of more Indians would pay their taxes if this were easy to do. Big businessmen can employ experts to help file complicated returns; small businessmen cannot. This is something the mighty mandarins on Raisina Hill appear not to be aware of.
They inhabit a stratosphere so removed from ordinary Indian realities that they created a GST so complex that it has befuddled officials and accountants. It has also broken the back of small businesses which do not make enough money to file returns every five minutes or hire experts to negotiate the maze of new rates. Waiting for them to falter are swarms of black money hunters who take their own cut before passing up what they find.
If the Prime Minister wants to find out why big Indian businessmen are not even beginning to revive investment three years into his tenure, then he should rethink his hunt for black money. In a business climate already vitiated by too many regulators and too many inspectors, the black money hunters add another burdensome layer of rules and regulations. Before he next condemns 'shell companies' as vectors of money laundering, he would do well to examine if many of them are not just part of the process of doing business. There is much else that needs to be done urgently to bring back higher rates of growth and desperately needed jobs, so the Prime Minister must put the economy at the top of his list of priorities.
Meanwhile, those falling into the trap of the new narrative of pessimism and despair need to ask themselves whether they believe the Prime Minister is really as hopeless as they are being led to believe by Dynasty devotees, who have suddenly reappeared. They give gleeful interviews these days to television journalists in which they exult over the slowdown. And they write articles singing the praises of the Dynasty. These are people who in long years of government service never noticed that India is more important than the Nehru-Gandhi dynasty. Even Modi's worst enemies admit privately that he may make mistakes but his motivation is a genuine desire to serve India. This is more than can be said of most of the political leaders who revile him.
For all the latest Opinion News, download Indian Express App
More From Tavleen Singh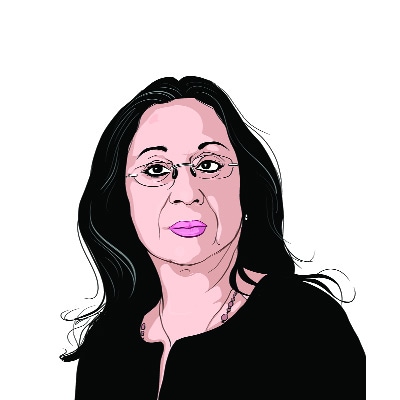 Towards a Hindu Pakistan?

If the BJP does manage to win a second term, the Prime Minister would do well to ask himself why we have violent Hindutva instead…

Back to old times?

For those Indians who gave Modi a full majority it was because the words 'parivartan' and 'vikas' came as music to their ears...

Fifth Column: What can Modi do now?

So can Modi do anything in the next few months that would restore the lustre that once made him seem undefeatable? There are those who…