Written by
Tavleen Singh
|
Updated: November 15, 2015 12:00:46 am
The rules of 'secularism' dictate that there are things we cannot say in India without being labelled. So you can rave and rant against Hindutva fanatics and charge them with promoting a Hindu version of the Taliban, but if you dare make the same charge against Muslim fanatics promoting jihadist violence you are in instant trouble. Is this why so little has been written about the horrors perpetrated by the Islamic State (IS) in the caliphate they are carving out in Iraq and Syria?
If you read the foreign press and watch IS videos on YouTube you know that Yazidi girls have been auctioned in slave markets. In the videos you see Islamism's brave warriors laughing and joking about the girls as they are paraded before them. You see how they kill women who wear the wrong clothes or dare to talk to men. And thanks to huge coverage in the Western media we know that journalists have been beheaded and that a Jordanian pilot was burned alive in a cage. But in India the media is too secular to make too much of these Islamist atrocities.
Is this why a historian as celebrated in academia as Irfan Habib said that the mentality of the RSS was the same as that of the IS? He happened to make this comment on the same day as an analyst in the rating agency, Moody's, declared that India was in danger of being downgraded on account of 'growing intolerance' and someone tweeted that the analyst was the historian's son-in-law. I made the mistake of saying 'maybe he was' on Twitter and faced a barrage of abuse and demands that I apologise. But nobody as far as I know asked Habib to apologise for making his disgraceful comparison. I am no fan of the RSS. I believe this organisation to be populated mostly by silly, narrow-minded Hindus who have done a huge disservice to Indian civilisation and the Sanatan Dharma by misunderstanding both. Had they been better educated, more civilised, they would never have reduced the great cornucopia of India's heritage to a few religious texts. Nor would they have believed that the way to revive the study of Sanskrit was to make it compulsory in schools. Nor would they have done their best to shrink the immense idea of the Sanatan Dharma to a petty squabble with Islam.
The RSS also shelters under its umbrella an ugly gang of Hindutva thugs who kill Muslims horribly and usually for the wrong reasons, but does this make the RSS the same as the IS? It does not, and as I said in my tweet, if Irfan Habib believes this, he must stop writing history. When he made his ludicrous comparison, I expected the media to be filled with outrage. Instead the outrage was confined to the suggestion that his son-in-law could be the Moody's analyst who saw 'growing intolerance' as a reason to downgrade India's investment rating. Indians have been colonised for so many centuries that self-loathing has become our default mechanism. So it has been very easy for leftist writers, filmmakers, historians and Shah Rukh Khan to spread this lie about growing intolerance.
Shah Rukh as a megastar who has received so much love and recognition from the people of this country should have thought before jumping onto a bad bandwagon. Like the others on it, he is old enough to remember the massacres of 1984, the violence that followed in the wake of L K Advani's rath yatra, the hatred that spread across India after the Babri Masjid came down and the horrible burning alive of Graham Staines and his sons. Shah Rukh may not, but our 'intellectuals' know that there has been no 'growing intolerance'.
Modi has harmed himself by not condemning on the very next day the killing of Mohammed Akhlaq. He harmed himself by not controlling his ministers from making stupid, racist comments, but please remember that he has been under attack from day one. Within days of his becoming prime minister came the murder of Mohsin Sadiq Shaikh, 24, in Pune by thugs belonging to the Hindu Rashtra Sena. Not only was Modi personally blamed for this on national TV by 'intellectuals', but from that moment began the charges of growing intolerance. So if the Prime Minister has tried to ignore demands for him to 'speak up', he may have been right. In any case we need to shed our natural inclination towards self-loathing and admit that India counts among countries with the highest levels of religious tolerance. Let us at least acknowledge that the 'intellectuals' who maligned India in newspapers across the world could not have if there was intolerance?
As George Orwell once wrote, "The truth was erased. The erasure was forgotten. The lie became the truth." He wrote these words of another time. But they are true today.
Follow Tavleen Singh on Twitter: @ tavleen_singh
For all the latest Opinion News, download Indian Express App
More From Tavleen Singh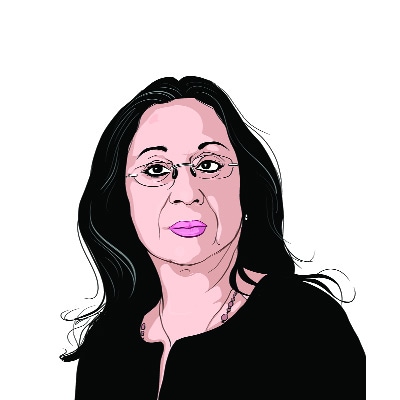 Towards a Hindu Pakistan?

If the BJP does manage to win a second term, the Prime Minister would do well to ask himself why we have violent Hindutva instead…

Back to old times?

For those Indians who gave Modi a full majority it was because the words 'parivartan' and 'vikas' came as music to their ears...

Fifth Column: What can Modi do now?

So can Modi do anything in the next few months that would restore the lustre that once made him seem undefeatable? There are those who…