So three years of Modi Raj and India is still India. Remember the prophecies of doom in our newspapers the day after that hot, white afternoon when Narendra Modi was sworn in as Prime Minister in the forecourt of Rashtrapati Bhavan on May 26, 2014? Remember the pontifications of political pundits who warned ominously that the ascent of the 'fascist' from Gujarat signalled the end of India? Remember Dr Manmohan Singh's prophecy that Modi's ascent to the job he then held would be a 'disaster'? And how can anyone forget that Congress party campaign video in which Sonia Gandhi so dramatically announced that if Modi became Prime Minister, only 'God can save India'.
Famous commentators remain even today who say, every chance they get, that there is an 'undeclared Emergency' in India and that goons have been given permission to take the law into their hands. Cow vigilantes roaming highways in search of Muslims and Dalits to hunt and kill help make the case that India has indeed slipped beyond the pale. But as a political commentator who remembers much worse times, I feel obliged this week to point out that there has been much less violence in the past three years than in 'secular' days of yore.
Nothing in the past three years compares with the violence that happened in the wake of Operation Blue Star. For more than a decade Punjab became a killing ground. Then, after Indira Gandhi's assassination, Delhi's streets were littered with the bodies of Sikhs, and apocalyptic visions once more rose. And, nothing that has happened in the past three years compares with the terrible communal violence that L K Advani's rath yatra to Ayodhya left in its wake. So many Muslims were killed then that we lost count of the number of dead and the number of riots. So although the despicable, cowardly cow vigilantes remain unchecked, their barbarism (videotaped on cellphones) does not compare with that annual bloodletting that took the form of major communal riots in earlier times. Even in Kashmir, which is today Modi's biggest political problem, there have been worse times. Much, much worse times.
So why does Modi remain a 'fascist' monster in the eyes of such a large, vocal group of Indians? Why do respectable foreign correspondents continue to repeat the lie that Gujarat in 2002 saw the worst communal violence in India since 1947? The simple answer is that Modi continues to be hated by Indian journalists of liberal persuasion, and liberals are articulate and convincing. It does not help that the Prime Minister has not held a single press conference in the past three years and it does not help that he chooses to stay so far away from the media that to actually get to meet him has become a privilege rather than the right that it should be.
Donald Trump despises the media but has given more press conferences and interviews in the past six months than Modi has in three years. This has damaged Modi more than it has the media. No amount of 'good news' on the Modi app and no amount of monologues on Mann ki Baat make up for the absence of real conversations with journalists, even those who hate him, and even those who ask difficult questions. What the Prime Minister seems not to have noticed is that his disdain for the media deprives him of vital feedback. It also deprives him of the chance to speak of his government's achievements. So the successes of Swachh Bharat, and there have been many, remain unsung as does the speed with which rural roads are being built and other things that indicate real 'parivartan'.
India remains India despite Modi, but there are signs of trouble ahead unless the Prime Minister finds his voice and discovers how important it is for him to lead more resolutely. Last week's horrible jihadi attack in Manchester comes as a reminder that India with the second largest Muslim population in the world has been relatively free from jihadi terrorism in the past three years. But there are ominous signs that Muslim communities across the country are beginning to feel that cow vigilantism has the sanction of the Prime Minister personally. They perhaps never believed the slogan of 'Sabka Saath, Sabka Vikas' but they believe it less every time Muslim cattle traders and dairy farmers are attacked and killed on our highways.
In a recent conversation with ordinary Muslims in a mosque in eastern Uttar Pradesh I heard a sensible, middle-aged man say, "Yes in the old days there used to be terrible communal riots. We remember them. But, what is happening now is more insidious. It is as if they want us to accept that in India our status is now of second-class citizens." Only the Prime Minister can change this dangerous perception.
For all the latest Opinion News, download Indian Express App
More From Tavleen Singh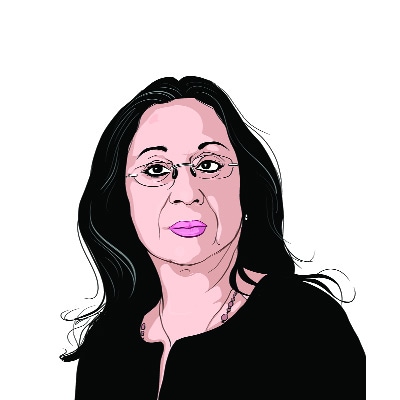 Confusion and horror in Kashmir

The United Nations released its first ever report on human rights violations in the Kashmir Valley. It recommends a commission of inquiry into the 'excessive…

Fifth column: Lies that help Modi

Modi has made mistakes in the past four years. He has failed to take India in a new economic direction. He wasted time on demonetisation…

Fifth Column: Bad news for the BJP

If Narendra Modi does not start paying attention to the message that voters in Uttar Pradesh have been trying to send him for months, he…