As a huge admirer of Lee Kuan Yew, I would like to begin this piece that appears on the day of his funeral by paying my own small tribute. I first went to Singapore in the Seventies when it was as ramshackle as any Indian city. On the pavement outside the Raffles Hotel were scruffy but charming street restaurants selling Chinese food. The airport was no better than our own primitive ones and there was only a hint of the mighty city state it was to become by the time I next went 20 years later. In that period, India changed hardly at all because our leaders were still deeply socialist and the licence raj was only just beginning to be dismantled. Singapore became a model for China and most Southeast Asian countries. And India was left far behind in the war against poverty, illiteracy and hunger. The beacon of change was Lee Kuan Yew.
ALSO READ: Look Back: Lee Kuan Yew, the founding father of modern Singapore
When our Prime Minister attends his funeral today, may he remember how important leadership is when it comes to bringing about 'parivartan' and 'vikas'. I continue to believe that Narendra Modi will succeed in bringing about these things, but would like to point out that some of his ministers move so diffidently that the cunning mandarins of Lutyens Delhi trap them with their tricks. They leak those 'pro-corporate' stories knowing that there is no basis for the charge. The worst victims of the slow motion on economic reforms have been Indian corporations because they were brought to their knees in the last three years of the Sonia-Manmohan regime.
The last thing that needed to happen under the Modi government was a replay of bad mistakes. Yet this has happened. Spiteful action was taken against a company that bid and won coal blocks legitimately when they were auctioned. Was this because the company had Congress links? If so, it was bad policy and when the matter went to court, the government lost. The evil retroactive tax was used to try and extract Rs 20,000 crore from Cairn retroactively. This after the Finance Minister has repeatedly promised that this law will not be used.
Has the Prime Minister not noticed that if this kind of thing carries on, there is not the smallest chance of 'achche din'? If he has, he is doing a very good job of hiding it because not only has he not noticed the dithering and prevarication that are going on with necessary economic reforms, he appears not to have noticed that there is little sign of real change in education and healthcare either. While he is in Singapore, he would do well to visit a few state schools and hospitals to see how they compare with our dismal public services. It is true that the appalling standards have not happened in the past 10 months and true that it will take a long time for real 'parivartan', but 10 months is long enough for us to see signs of new policies. This has not happened.
On the day of Lee Kuan Yew's funeral it is also worth remembering that Singapore was a place torn by deep ethnic tensions and that he put an end to these by being firm and fair. In India we have been neither as we can see from the Hashimpura judgment that took 28 years to conclude that 42 Muslims were killed and their bodies thrown into the Ganga canal in May 1987, but nobody is guilty of this horrible crime. If this is not a shameful miscarriage of justice, it is hard to think what is. In 28 years, was it that hard for the men who led Uttar Pradesh to find out the names of the policemen who did the killings and on whose orders this ghastly crime was committed?
In the end, it is about leadership. As Israel's former president Shimon Peres once said when asked about an unpopular decision: "There is a time to lead". This is advice that Lee Kuan Yew never needed because he understood the importance of leadership. But it is advice that Narendra Modi needs to remember every day because it was in the hope of leadership that India's voters gave him such a mandate. They were tired of political leaders who led from behind, tired of leaders who do not have the courage to lead from the front because this means taking risks and accepting responsibility.
Rahul Gandhi's mysterious leave of absence is a fine example of what happens when leaders refuse to lead or accept responsibility. He has disappeared in the past after humiliating election defeats, so it is even more mysterious that this time he chose to announce his holiday plans beforehand. It does not matter because India's voters made him irrelevant when they rejected him and gave Narendra Modi a full mandate. This was with the hope that they were electing a leader who would really lead.
For all the latest Opinion News, download Indian Express App
More From Tavleen Singh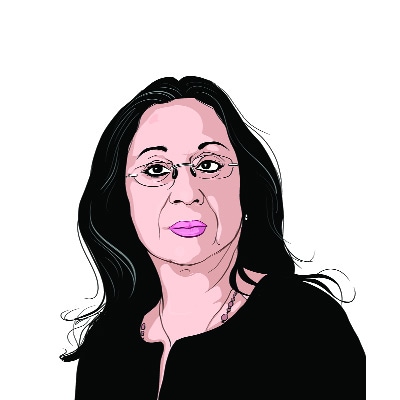 Fifth column: Back to vote banks

The most powerful vote bank has always been the Muslims and this does not belong to the BJP, so in the past four years they…

Towards a Hindu Pakistan?

If the BJP does manage to win a second term, the Prime Minister would do well to ask himself why we have violent Hindutva instead…

Back to old times?

For those Indians who gave Modi a full majority it was because the words 'parivartan' and 'vikas' came as music to their ears...